Charlélie Couture aka CharlElie is a French multidisciplinary visual artist and musician, whose body of work includes photography, music, sculpture, painting and writing. Born in Nancy, France in 1956, CharlElie Graduated from L'Ecole Nationale Supérieure des Beaux Arts de Nancy. For more than thirty years, the artist has accumulated an incredible amount of a variety of works.
Urban Art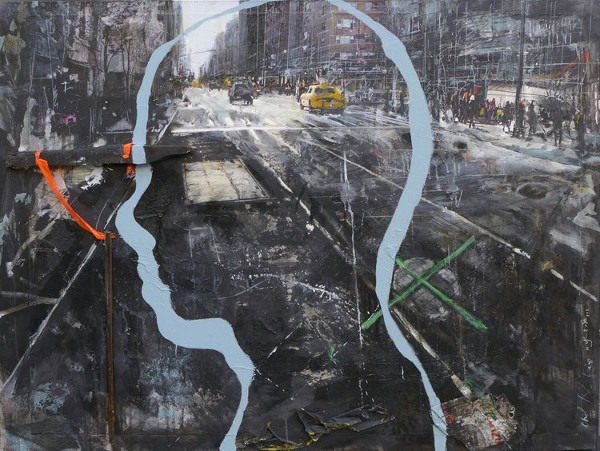 CharlElie's musical career is rich – he has recorded 24 albums of poetic-blues-rock songs, and held over 1500 concerts all around the world. In addition, the artist has also composed fifteen original soundtracks for movies, first of them being the soundtrack for Tchao Pantin (translated as So Long, Stooge), which was nominated for a César Award. From his first albums from the late 70s - 12 Chansons dans la Sciure and Le Pêcheur, to his recently released New YorCœur, Fort rêveur and I m M o r t e l (recorded in 2014), CharlElie managed to obtain successful career and a large number of loyal admirers.
CharlElie's Paintings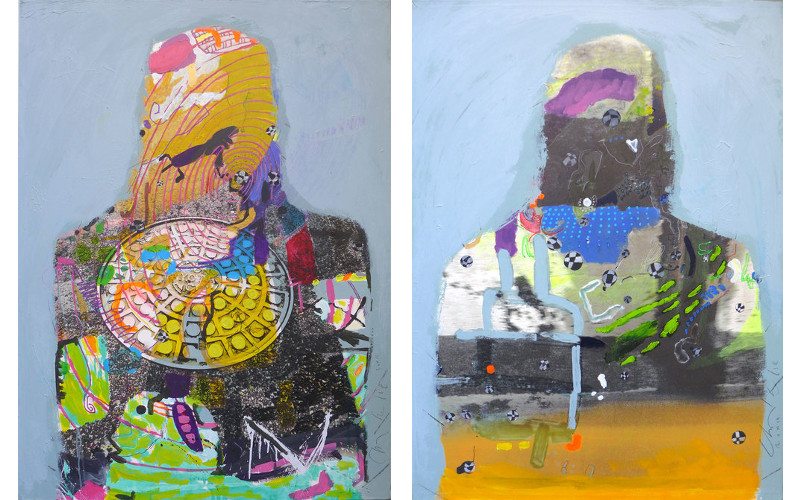 Apart from his musical endeavors, CharlElie is also an internationally acclaimed visual artist, interested in interconnections between different forms of expression such as photography, sculpture and painting. His works serve as a reflection about human being, and the diverse layers of the personality. As an example, his urban art reflects on big cities such as New York and on a human place amongst the towering landscape of vibrant cities. In addition, the artist creates posters, designs logos, watches, glasses and shoes, and he has published several books of drawings and photographs.
Urban Art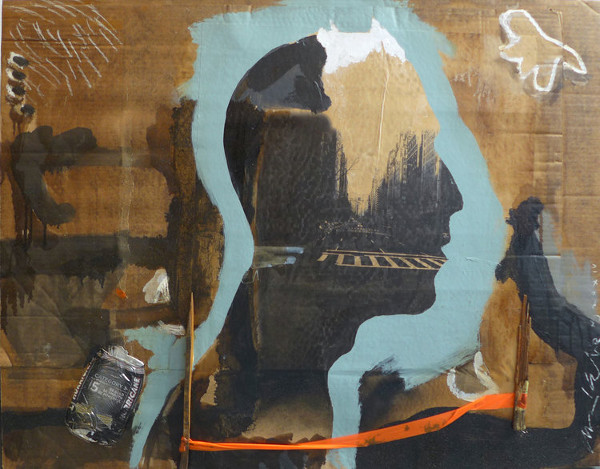 In 1981 in Nancy, Charlélie Couture founded Local à Louer - the cooperative group that gathered and linked photographers, painters and poets. For the occasion, he published Art Rock Manifesto in which he stated that "art must make the junction between the functionalism of industrial society and the aspirations of pop culture". In the same year, CharlElie also launched an art journal named Le Télégramme.
In 2004, Charlélie Couture resettled in New York, and became an American citizen in 2011. Since his first exhibition of drawings and watercolors in Paris, CharlElie's work has been featured in a number of group and one-man shows throughout Europe and the United States.
He is represented by Artemisia Gallery in New York.
Charlélie Couture aka CharlElie currently lives and works in New York.
Images courtesy of Artemisia Gallery