Charline Bourcier is a French contemporary artist, known for her colorful paintings filled with movement, rhythm, and dripping paint. Born in 1987 in La Seyne sur Mer, Charline Bourcier got her PhP in 2015 at the Aix-Marseille University under the direction of Khalil M'Rabet untitled Dislocations of the pictorial space.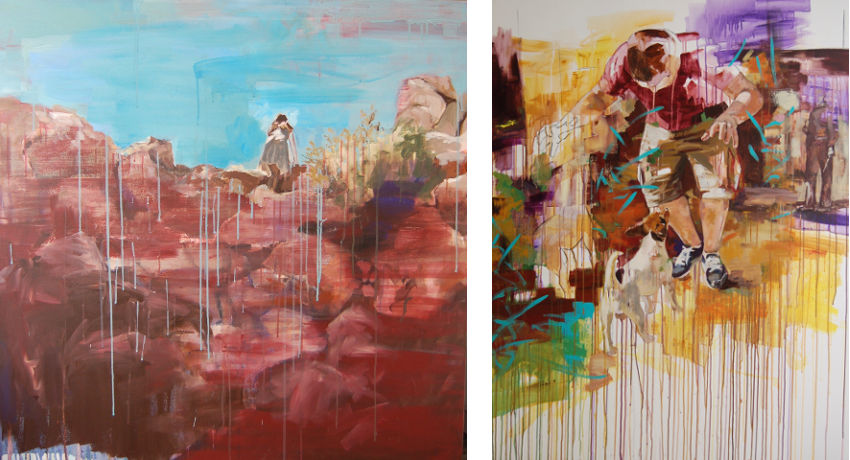 Through her works, Charline Bourcier manages to merge pairs of opposite things, such as figurative and abstractions, opacity and transparency, appearance and disappearance, or flatness and depth. Focusing on dislocations and differences, the artist creates dynamic space visible in her paintings. She uses both personal images and images from the web as a source of inspiration. Complex and layered, Bourcier's paintings emerge from a dialogue between figurative images and dripping water paint and brush strokes.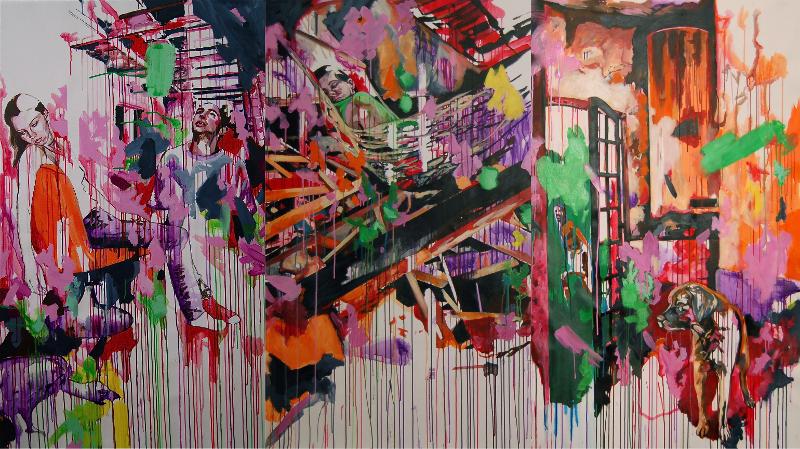 Charline Bourcier's art has been exhibited at several group and solo shows. She is represented by Artemisia Gallery in New York.
Charline Bourcier currently lives and works in Marseille.
All images courtesy Charline Bourcier. © Charline Bourcier