Southern California-based artist Charmaine Olivia lives a truly dynamic life – she's a talented oil painter and also a skillful yoga instructor. She creates amazing oil artworks that are playful, fun, and full of poetic allure. Charmaine's portraiture of beautiful and liberated women is fused with otherworldly aspects as well as spirituality, which ensure that each one of her pieces is memorable, with a unique and hypnotizing appeal. Charmaine loves to play with colors and she considers herself a modern explorer interested in philosophy, spirituality, love, science, and all living beings.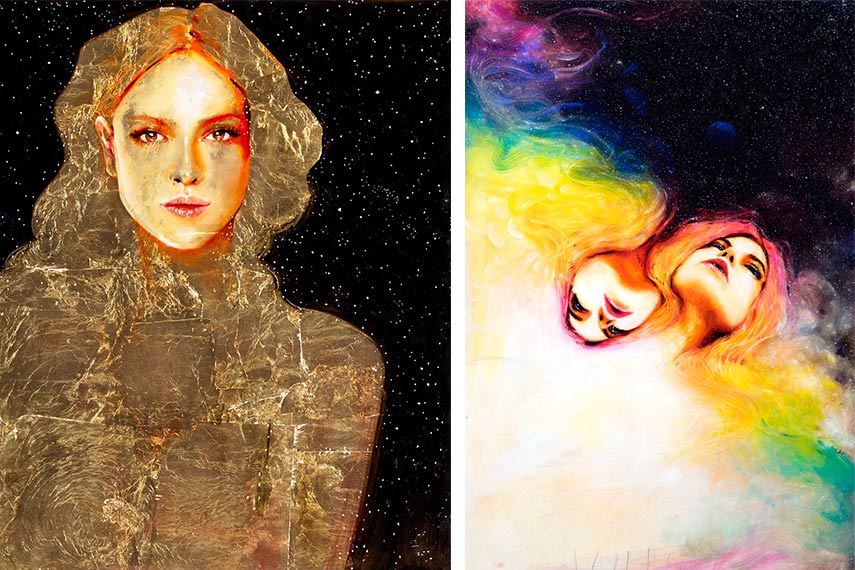 Charmaine Olivia Growing Up in a Hippy Family
The artist was born in 1988 in the Southern Californian town called Encinitas and raised by hippie parents in a warm-hearted and spiritual atmosphere. Since she was a little girl, Charmaine loved painting and coloring - already at age 7, she learning how to paint and draw thanks to her talented aunt. The artist was also interested in meditation since she was 3 year years old and she went to many meditation camps with her parents, where she enjoyed the process of spiritual discovery and exploration. After she has graduated from high school, she decided to become a yoga instructor, so that she could learn much more about the correlation of human body, mind, and emotions. Around the same time, whenever she wasn't doing or teaching yoga, Charmaine was painting and experimenting with colors and female portraits with a psychedelic twist.
After she has graduated from high school, Charmaine Olivia decided to work on her creative and spiritual profile - she became a yoga instructor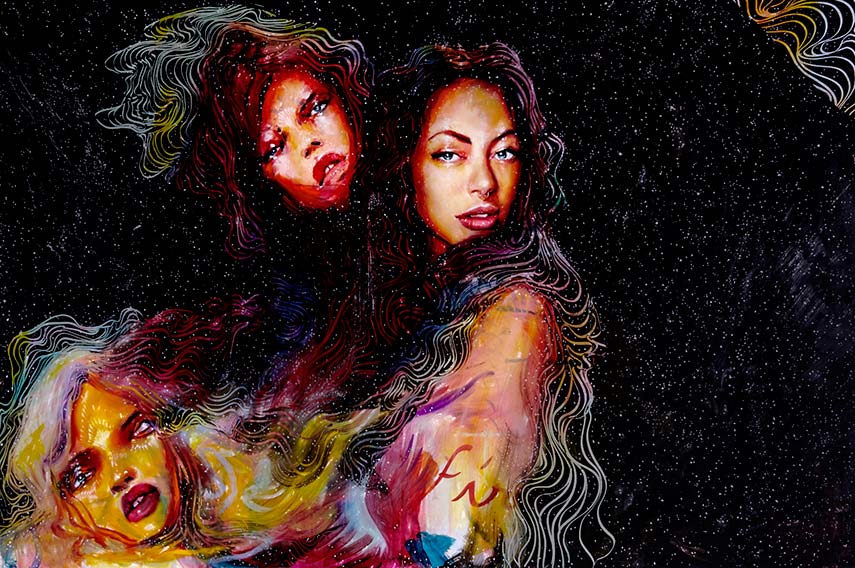 Charmaine's Painting, Photography and Illustration
For Charmaine, artistic endeavors have never been just about the mere physical expression. Instead, she considers her entire life a new creative work - the way she dresses up, the way she carries herself, even the thoughts she thinks. Charmaine Olivia feels grateful and content that she's able to share her artistic expressions with wide audiences and receive a great feedback – people are often touched by her imagination and her works in many different ways. Ultimately, Charmaine's goal is just to explore, to the very bottom, the depths of what is possible in our reality as well as what can be created when we all stand up in the name of our authentic personalities. Her colorful, spiritual and psychedelic works usually portray women in all of their luscious and liberated beauty, which is much deeper than the common representation of female appeal we find in sterile magazines and TV programs. Honestly, I make new paintings and illustrations just for myself. I'm not doing it for anybody else, says Charmaine about the main motivation behind her work.
The artist considers her entire life a creative project - the way she dresses up, the way she carries herself, even the new ideas she searches for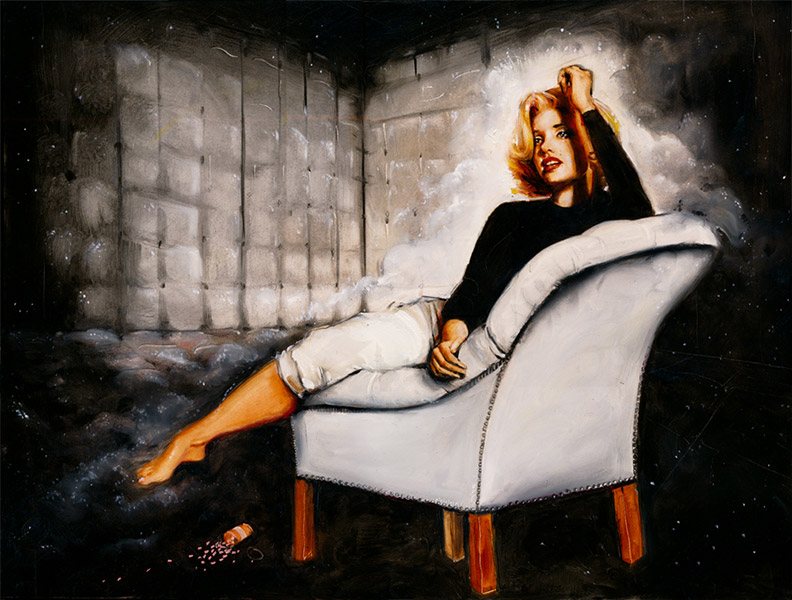 Charmaine Olivia in Publications and Galleries
Over the years of hard work and efforts, Charmaine's illustrations, photography and paintings have appeared in numerous publications and galleries across the world – like in the United States, Europe and Australia. Some of her clients are big names like Urban Outfitters, Lady Gaga, Hallmark, Volcom Stone, Element, Nylon Magazine, Inked Girls Magazine, and Eyes on Walls. Charmaine Olivia feels greatly honored to have had the chance to collaborate with many celebrities and well-known brands. Thanks to her enviable talent, the artist's photographs and paintings have been popular among many new age fans and collectors of hippy-inspired artworks.
Charmaine Olivia lives and works in Southern California.
Featured image: Charmaine Olivia's Portrait - Courtesy of Mirror Mirror Photo Studio
All other images courtesy of the artist