Alan Baker, better known as Charming Baker, is a British contemporary artist who explores themes such as life, love, joy, death and despair in his artistic practice. Filled with a touch of dark humour and hidden meanings, his pieces often have associative references to the classics and historic works of art. Baker, who is a rapidly rising star of the art world, works in a range of different media including painting, sculpture, prints and drawing.
Artworks by Charming Baker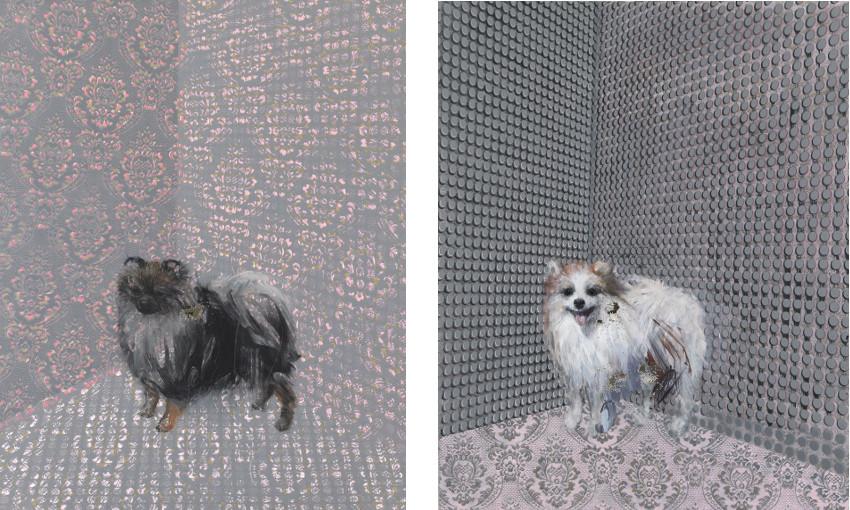 Early Years and Academic Background
Charming Baker was born in 1964 in Hampshire, a county on the southern coast of England in the UK. His father was a respected Commando in the British Army, so the artist spend his childhood travelling round with him. After several years living in Singapore, Malaysia, Germany and Wales, they finally settled in Ripon, the Borough of Harrogate, North Yorkshire.
Baker left school at the age of fifteen to work different manual jobs. Six years later he moved to England's capital and sneaked into the graphic design course at the one of the leading centres for art and design education - Central Saint Martins, where he graduated in 1988. The influence of the studies in graphic design can be seen in the patterned backgrounds of his pieces he likes to paint on most of his canvases.
Artworks by Charming Baker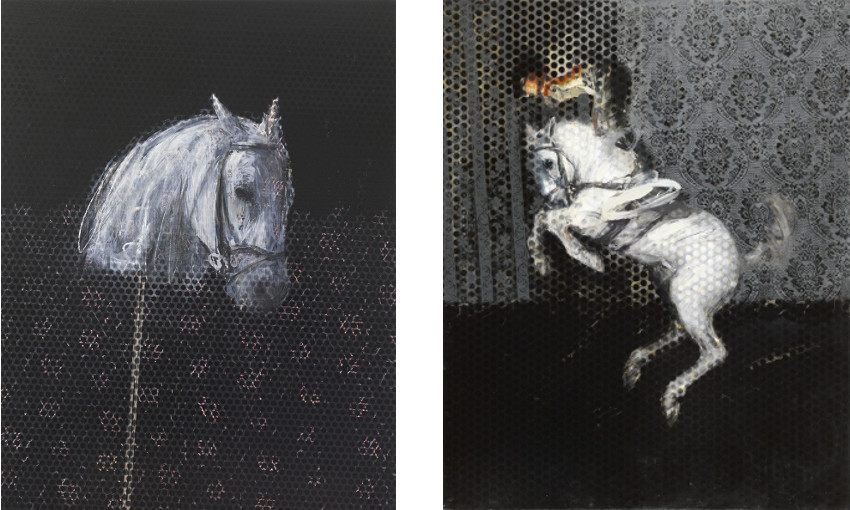 Charming Baker's Career
Baker's First Show
In the years that followed the graduation, Baker survived, bringing up a family of five children, by teaching part-time and working as a commercial designer for clients such as the BBC and the Daily Telegraph. At his free time he was producing conceptual oil paintings not dissimilar in theme and style to the ones he is producing now.
In 2006 he met the journalist and graffiti-art enthusiast Tim Fennell who turned up at Baker's flat, bought four paintings and persuaded the artist to let him organize an exhibition at the Truman Brewery, a hire space on Brick Lane preferred by many urban artists. The show was sold out.
Artworks by Charming Baker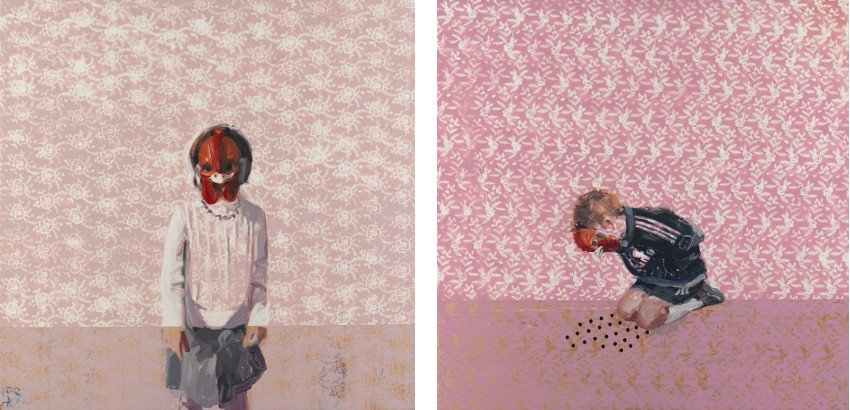 Collaboration with Pat Magnarella
The turning point of his career happened in 2008 when he went to Los Angeles to take part in a debate on urban art. Also, there was Roger Klein, the creative director for Pat Magnarella, one of the pop music business's most successful managers who manages platinum disc rock bands Green Day and Goo Goo Dolls. Magnarella checked Baker's work on the internet and liked what he saw. He bought two pieces from Baker's small LA show, and flew to London to meet the artist. Baker's first exhibition under new management was held in east London in 2009. The show has been very successful, attracting large numbers of visitors and a lot of attention of art lovers across the world.
Artworks by Charming Baker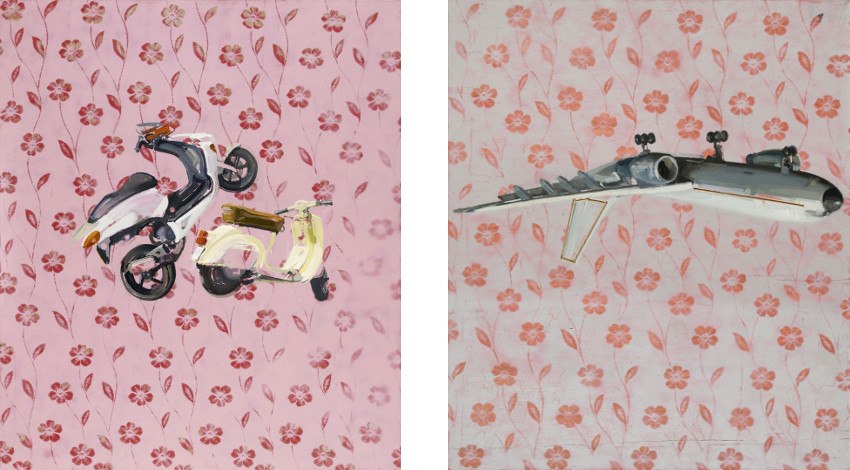 Fans of Baker's Work
For the past seven years, Baker's work has been included in many international sell-out individual and collective shows. His fans include the widely-known British artist Damien Hirst, alongside prolific collectors and gallerists like Frank Cohen, Harry Blain and New York dealer Alberto Mugrabi. He has enjoyed one of the swiftest rises the art market has seen in recent years. His pieces sell for tens of thousands of pounds each.
Artworks by Charming Baker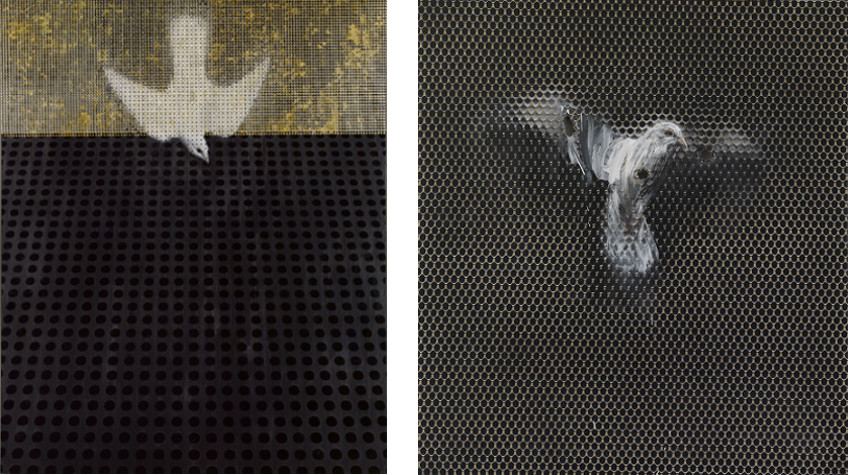 Art by Charming Baker
Baker works in a wide range of media exploring the dichotomy between life and death, love and terror, and joy, or rather, the intrinsically linked aspects of human experience. His paintings are often filled with a dark humour. He is also known for employing unconventional methods in the process – including drilling and cutting the pieces, as well as shooting his work with a gun. In that way, he puts to question the preciousness of art. Though he is primarily a painter, in last several years he has made sculptures of different materials.
Charming Baker is represented by Hang-Up Gallery and Verso Contemporary. He has exhibited his work at New York Studio Gallery, New York, and Mercer Street Studios, London, among others.
Artworks by Charming Baker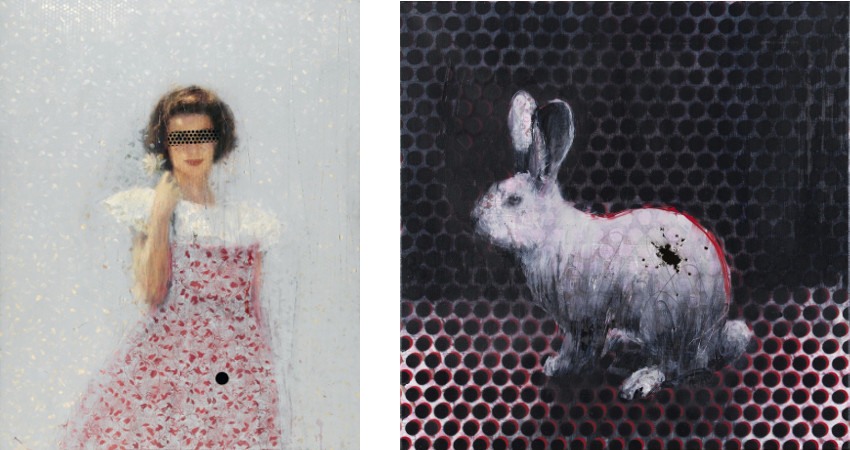 Collaboration with Sir Paul Smith
In 2012 he has teamed up with a British designer Sir Paul Smith to produce a sculpture to commemorate the year of London hosting the Olympics. Their piece made from aluminium and steel, and called Triumph in the Face of Absurdity, was on view in the Victoria and Albert Museum in July the same year.
Triumph in the Face of Absurdity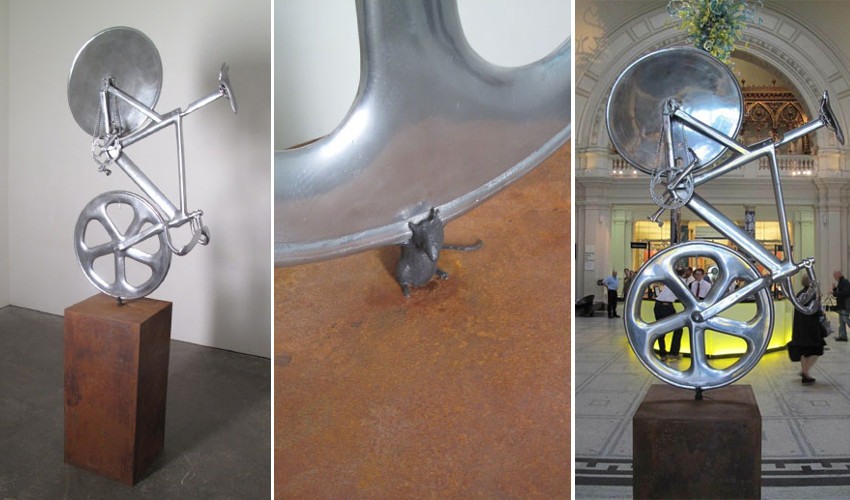 Private Life
Charming Baker and his wife, Tanya, have five children, two each from previous marriages and one between them. His step-daughter is often featured in his paintings.
He lives and works in London, UK.
Featured image: Charming Baker at the solo show Lie Down I Think I Love You at Milk Studios, LA, 2013
All images courtesy © Charming Baker