CHema Skandal! Is a graphic artist, born in Mexico City, Mexico. He went to Escuela Nacional de Artes Plasticas (National Arts School), Universidad Nacional Autonoma de Mexico (National University of Mexico) in Mexico City, where he obtained the degree in Visual Communications. Since he is very fond of Carribiean and Jamaican tunes, the artist fuses together art and music. His interests include fanzines, illustrations, apocalypse and ancient civilizations.
CHema Skandal - Works 2015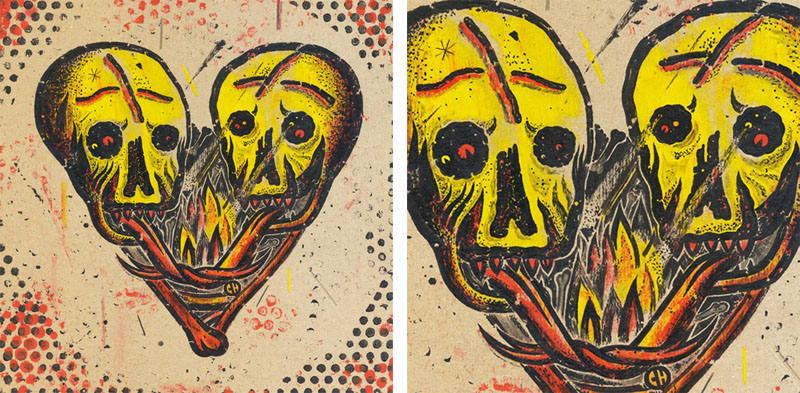 CHema has an international fan base. He painted a lively mural in Chicago and had an exhibition with screen printers in Rogers Park. His work combines his rich cultural heritage and corner-store Pop ephemera, graphics and sound.
CHema Skandal - Works 2014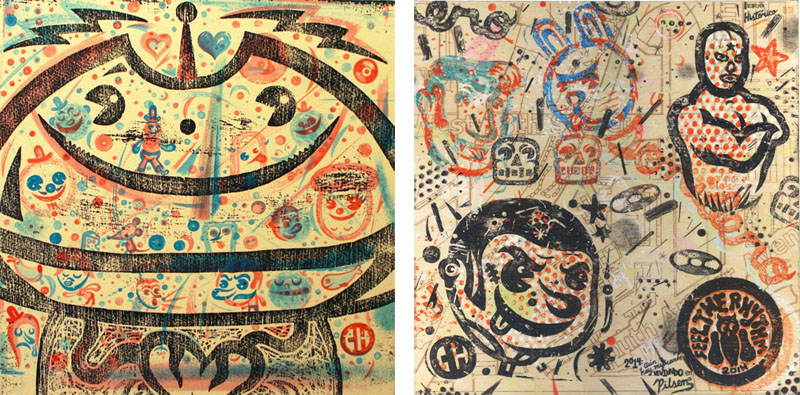 In 2015, he presented his new collection of works titled "UNMASKED!" The collection is focused on the theme of masks. The artist explores their significance in different cultures, from historic to contemporary.
The artist is represented by Vertical Gallery in Chicago, Illinois.
CHema Skandal! has been living and working in Chicago since 2010.
All images copyright © the artist