Chris Cunningham is an artist from Belfast, United Kingdom. He works with spray-paint and contemporary stencil techniques, producing mostly work on canvas. He completed his studies at the University of Ulster, in Belfast, United Kingdom.
Call Me Series - Stencil Editions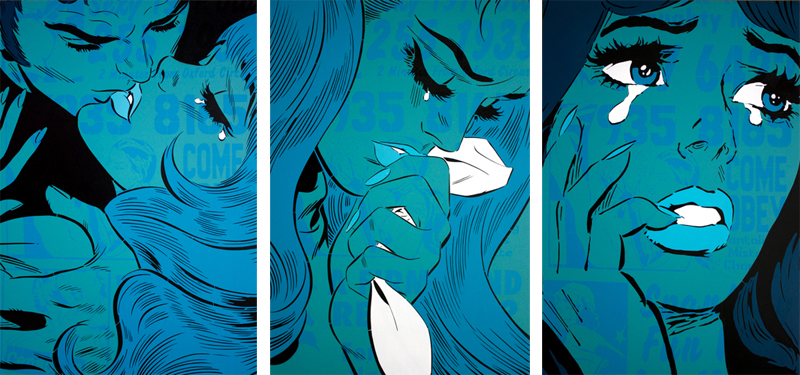 The artist seeks the inspiration for his work in his contemporary surrounding. Cunningham's work explores how pop culture and mass media influence our daily lives and our society. He wants the public to question certain ideals and draw their own conclusions. He exposes underlying issues by reworking the recognizable logos and symbols, and without giving any answer, he provides his own commentary on the contemporary social issues, hoping to open a dialogue.
Chris Cunningham's Contemporary Works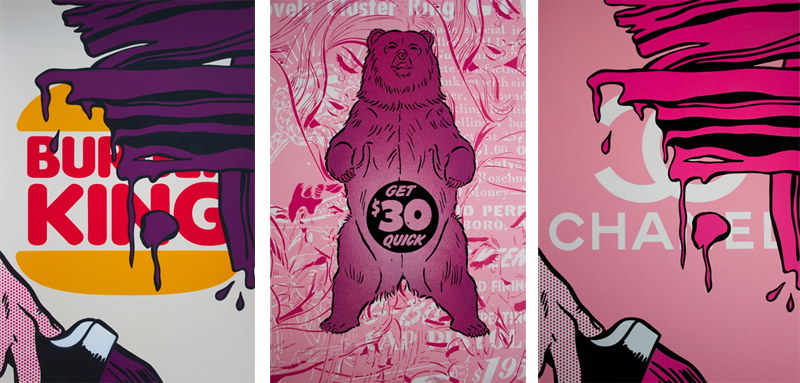 In 2015, the artist participated in the group exhibition titled Heroes & Villains, hosted by Vertical Gallery in Chicago, Illinois, and the group show DP3, which took place at Gauntlet Gallery in San Francisco, California, and paid tribute to the robotic legends Daft Punk.
ARTmageddon at Vertical Gallery Chicago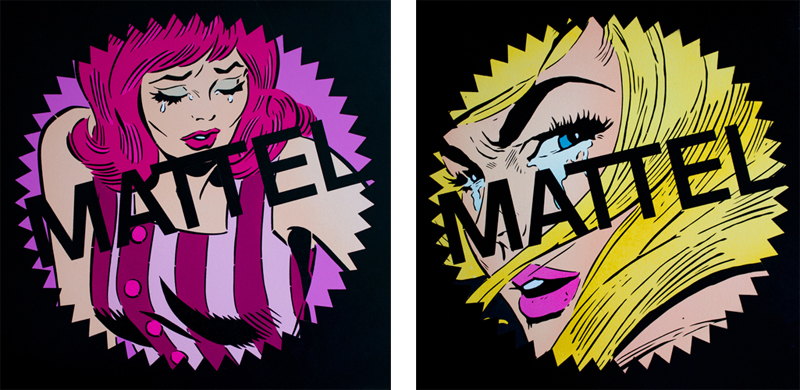 He is represented by Vertical Gallery in Chicago, United States.
Chris Cunningham lives and works in Belfast, United Kingdom.
Featured image: Chris Cunningham - True Love Sold Separately (detail)
All images copyright © the artist