Christian Voigt is a German photographer, known for his impressive images created using large-format cameras, both digital and analogue. Born in Munich, Germany in 1961, Voigt later moved to Hamburg where his studio is now situated.
Christian Voigt's Landscape Photography

Voigt's images of architecture and landscape are recognizable and characterized by fine details and nuanced tones. Besides landscape and architecture, the artist is also interested in portraiture and nude photography. Always experimenting with new camera techniques, his style and unique visual language is still developing. The desired effect of a greatly condensed image, filled with details and subtle hues, is finally produced with a digital fine tuning. The imposing formats of his museum-edition photographs can measure as much as 8 meters in width.
Central Gallery Prado, 2015

A passionate traveler, Voigt's travels are closely associated with his projects. As a result, the depicted subjects are incredibly diverse, ranging from New York's Morgan Library and Amsterdam's Rijksmuseum, to enchanting landscapes in Myanmar and architectural symbols of the Balkans.
Christian Voigt's Architectural Photography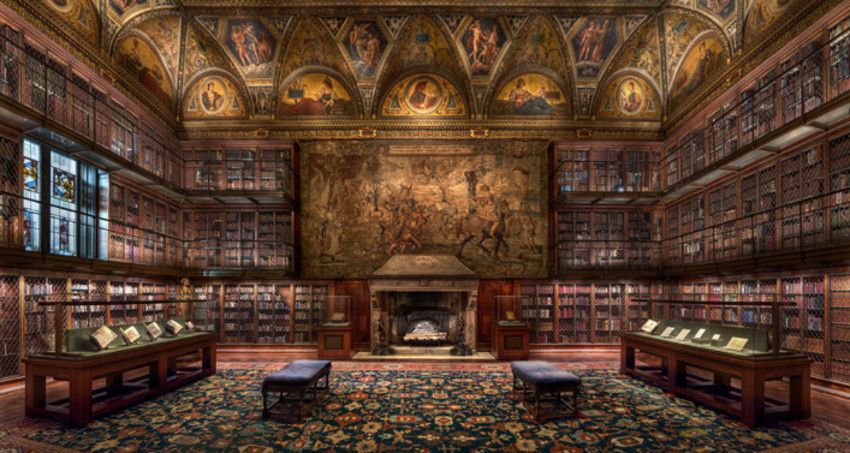 Since his first one-man exhibition in 2009 in Hamburg, Christian Voigt had numerous group and solo shows across the Europe and the United States, in Basel, New York, Los Angeles, Miami, London, Saint-Tropez, Amsterdam, Rotterdam and Madrid. In recent years, his large-scale works have earned top honors and admiration from a steadily growing number of collectors and followers. Voigt is represented by UNIX Gallery in New York.
Christian Voigt divides his time between Hamburg and the South of France.
Featured image: Christian Voigt - Morgan Library II, 2012
All images courtesy of UNIX Gallery