For nearly 8 years, French photographer Christophe Jacrot has been developing an artistic project on major cities of the northern hemisphere in adverse weather conditions, from a very pictorial and emotional approach. Paris, Hong Kong, New York, Tokyo... Taken on the spot, no staging no tricks, Christophe Jacrot's photos show the lesser known side of Megacities transfigured by torrential rain or thick snow. This idea came about when the editor of a tourist guide commissioned him to take some images of Paris under a radiant sky. The appalling weather conditions delayed the assignment and in so doing inspired him instead to produce some less traditional images by shooting the city in the rain.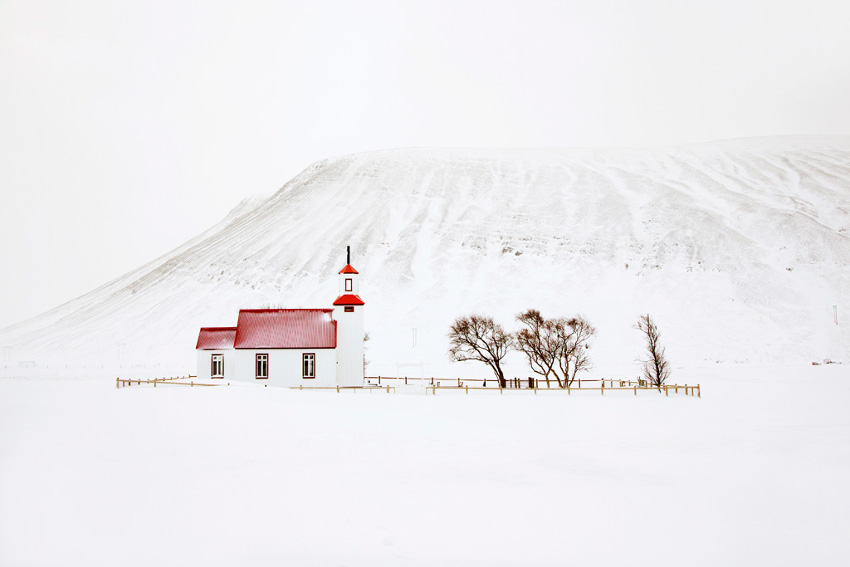 Christophe Jacrot Art
The photographer finds in "bad weather" a visual resource that few exploit. He attempts to capture the subtle lighting and pictorial substance that is offered when the elements are in full rage. Through the lens, these giant concrete and glass jungles reveal their fragile beauty and seem to enter into a battle creating powerful dramatic tension. Constantly on the lookout for the worst weather conditions, Christophe Jacrot observes and patiently waits until a story arises. Often solitary silhouettes, as if lost in a hostile terrain, haunt his movie-like shots. They emphasize the verticality and vastness of these cityscapes and give the photos a highly romantic edge. Where are these characters going? What are they doing out when everyone else seems to have taken shelter? Christophe Jacrot revels in "images which take you somewhere": his are very much the beginnings of long distance tales.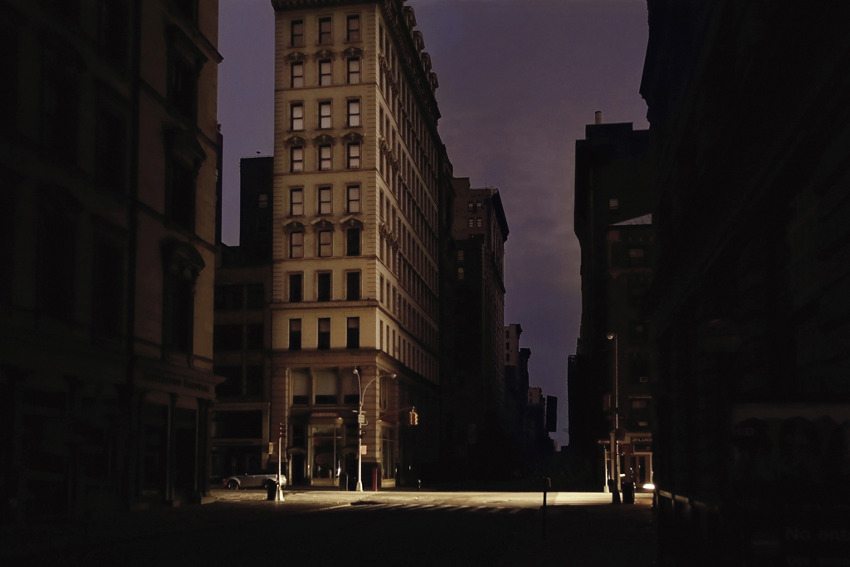 Paris in the Rain
Before becoming a photographer, Christophe Jacrot was a moviemaker and directed several award-winning short films (particularly in Avoriaz and Chamrousse film festivals), as well as a feature film (House Arrest in 2000). In 2006, he decided on a return to the favorite past-time of his youth, photography. His first project, initially exhibited in Paris in 2007, culminated in the publication of a book of his photographs, Paris in the Rain, Editions du Chêne.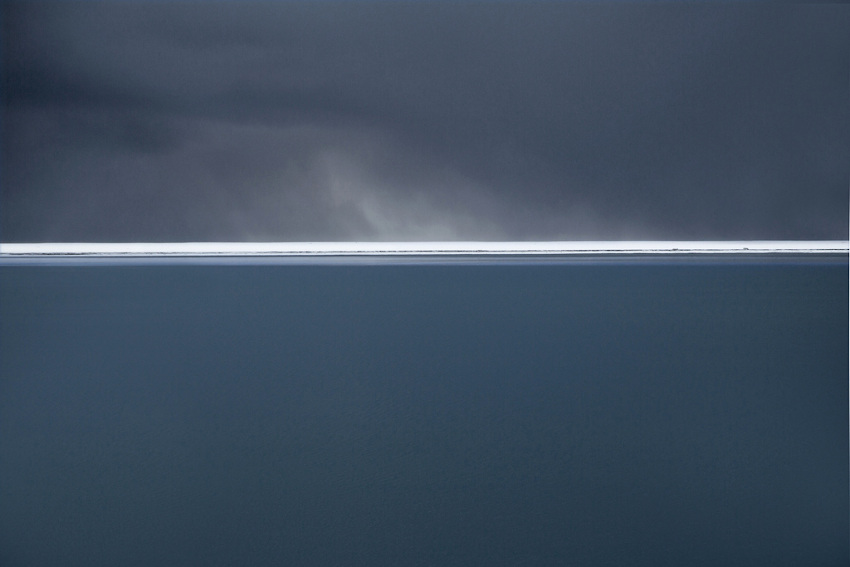 Cityscapes in Jacrot's Work
Since then he has not stopped traveling the northern hemisphere depending on the (bad) weather report. He has photographed Hong Kong, Tokyo, and Taipei in the mist and rain (Hong Kong and Asia in the Rain series) as well as New York in a snowstorm (New York in White) or plunged into darkness after Hurricane Sandy, in October 2012 (New York in Black). More recently, the photographer has been favoring more natural landscapes like Iceland or the Normandy coast which he captured covered with a thick layer of snow or in the midst of a storm respectively (Snjór and Blizzard series).
The artist is represented by Artistics.
Christophe Jacrot lives and works in Paris, France.
Featured image: Christophe Jacrot - portrait
All images courtesy of Artistics