Christophe Lambert is a Swiss artist, known for his autodidact Punk art. He is also the owner and chief editor of the Edition Luciver - a self-publishing punk zines, starting in 2012.
Le Mal de Vivre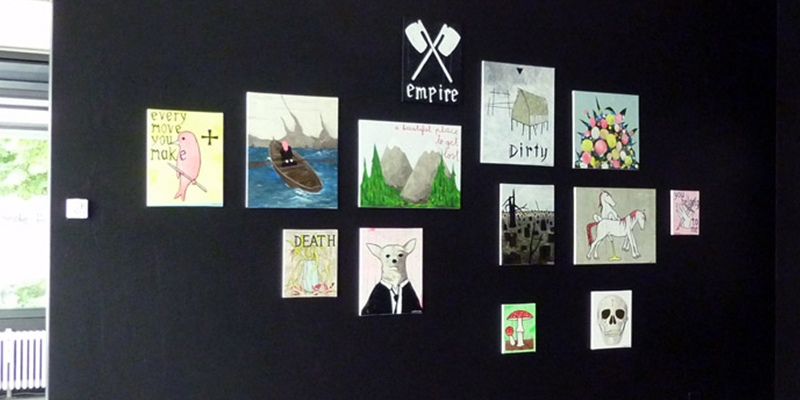 Lambert was born in 1970 in La Chaux-de-Fonds, in the canton of Neuchâtel in Switzerland.
Coming from the sub-culture of punk and hard core, this artist simply skipped the routine and the obvious paths of one artist. Following the philosophy of DIY, Christophe created very rich oeuvre – his pretty much eclectic work includes films, illustrations, zines, graphic design, sculpture and collage. Lambert's original luxury punk art vigorously invites the viewers to step into various avant-garde scenes, and to experience it, right from its source.
Darkroom 2 at Gallery Guillaume Daeppen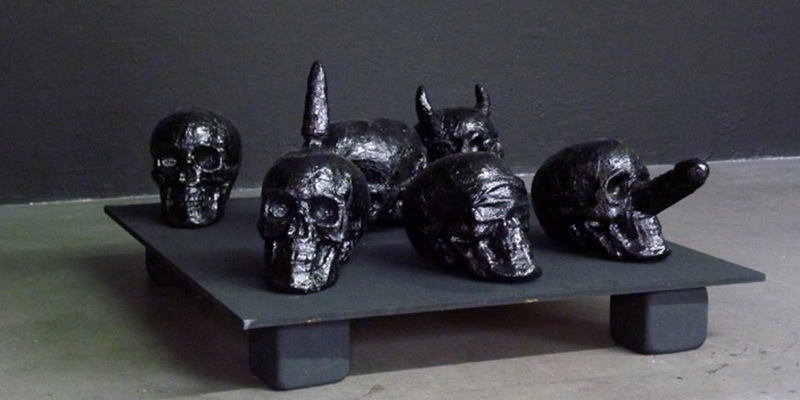 Lambert seems to be always in the move, creating, experimenting and crossing the borders every time a bit further into the unknown territories. Depicted anxiety he shows us has only one aim: to constantly manipulate and re-appropriate, taking anything and everything sacred and pulling at it until it is profane once more.
"It is a human work. It is a punk work."
This artist is represented by Gallery Guillaume Daeppen.
Christophe Lambert lives and works in Biel-Bienne, Switzerland.
All images courtesy of the Gallery Guillaume Daeppen