Christopher Derek Bruno is a Georgia-born artist whose work explores the line between the object and the image of the object in the mind. He plays with perspective and basic, familiar shapes, creating pieces that fuse art and craftsmanship, design and optical illusions. By mixing basic color palette, with clean, geometrical lines, and his fine carpenter skills, Bruno organizes 2D planes into 3D forms creating a platform for a peculiar, almost interactive, spectating experience. Using minimal color and simple shapes, his works are nearly impossible to capture on still image.
Lenticular Composition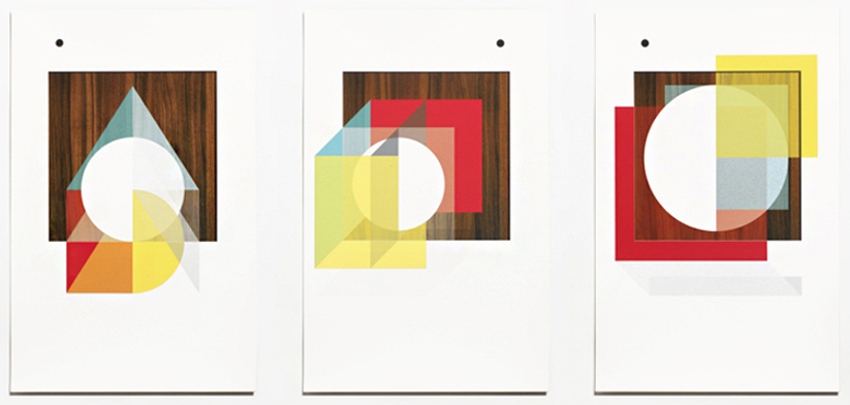 In his recent series of works the artist simplifies systematically elements that catch his eye such as a dress or sneaker into colour shape, line and finish, reconstructs them in photoshop then build panels on what he terms his assembly line that become an Art Object.
Mural by Christopher Derek Bruno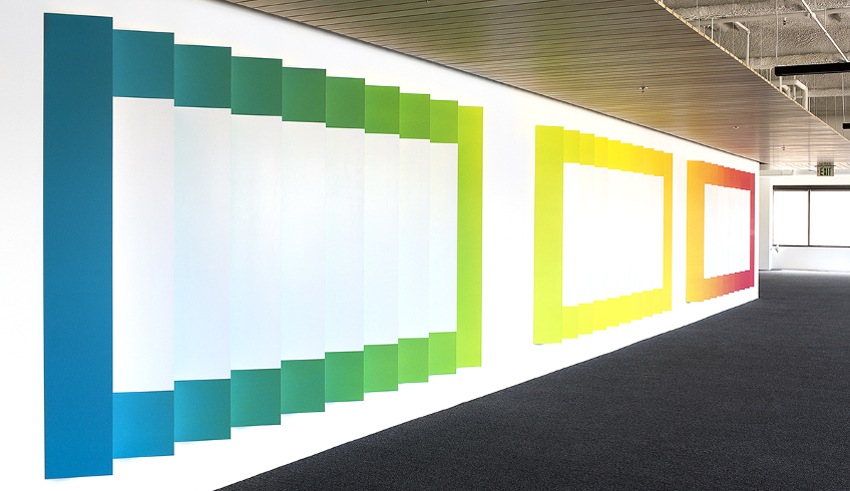 Bruno was raised in Atlanta, Georgia. He began his artistic career in the late 90s when he was as a kid on the streets, introduced to graffiti. In 2003 he got interested in industrial design and went to college to study it. Looking for professional challenges, he moved to Portland cultivating his approach to the design/fabrication of furniture, and sculpture based imagery.
After an invitation to exhibit at Flatcolor Gallery in Seattle in 2010 he started thinking more towards his professional opportunities in this type of artistic expression.
Passing through Gates

His work has been included in many collective exhibitions throughout the United States and beyond including Graffuturism 5 Year Anniversary Show in March 2015, and Shapeshifters and Sharpshooters in July, 2015, both at the 886 Geary Gallery in San Francisco; Space//Squared in May 2014 at White Walls Gallery, SF; Three the Hard Way at Breeze Block Gallery in November 2013.
His solo shows include A Second held at Flatcolor Gallery in Seattle in August 2014, and most recently at 886 Geary Gallery in SF.
The artist is represented by 999Contemporary in Rome, Italy.
All images copyright © the artist