Christopher H. Martin's large-scale abstract paintings are painted directly onto the verso of acrylic surfaces. Each painting is executed in reverse order, from foreground to background. The technique, historically known as "Verre Églomisé", traces back to the 14th century; but Martin's development of this technique is indeed novel. He layers solutions of acrylic paint and metallic pigments onto the back surface, alternating with drying cycles that mimics nature. Around thirty layers of paint fuse together to create depth and complexity. Each layer ends up having a high influence on the one behind it. He refers to his style of painting abstractions in reverse as "Organic Expressionism."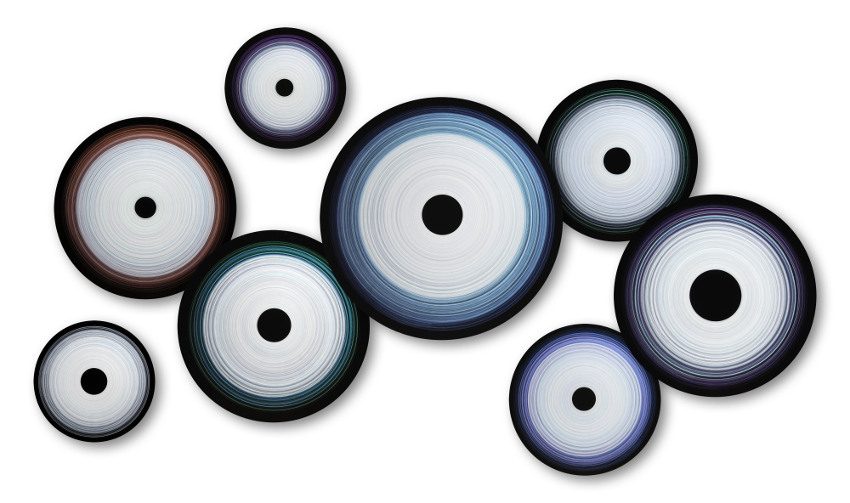 Martin's abstractions might seem as if they have formed in nature but undoubtedly they have a painterly presence. His inspiration comes from the likes of water reflections, moss, wood grain, marble, bamboo, snowflakes, and tree branches to name a few. Martin investigates the world around him, through observations in nature and photographic records of some elements. These investigations form the basis for his painting studies. In his works, Martin aims to transmit the inherent visual poetry in nature to convey a calm power and atmospheric presence thus emphasizing Nature's abstract nuances. Martin explains:

My works are a challenge to me on many levels. I seek a balance between organic formation with a painterly construct. I aim to create an organic development of form, depth, and color working together to create a unique expression."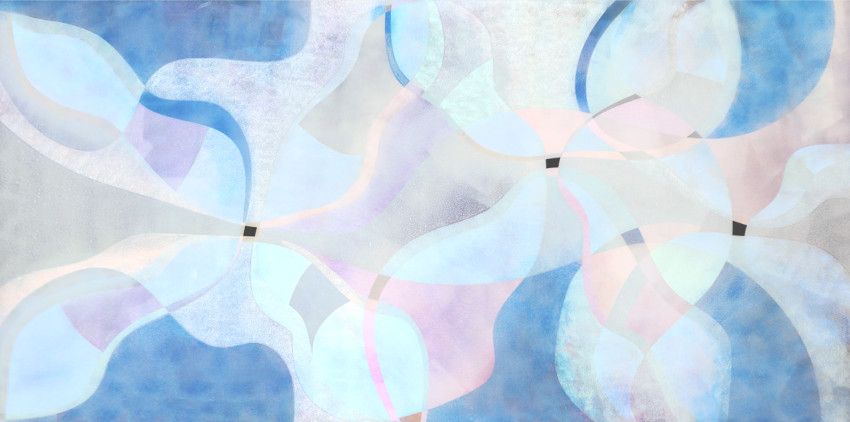 Martin established his first studio gallery in Dallas in 1995, where he achieved notoriety among corporate and private collectors. Martin has shown in Basel, Berlin, Paris, Aspen, Austin, Bridgehampton, Chicago, Dallas, Houston, Laguna Beach, La Jolla, Los Angeles, Miami, New York, Palm Beach, Palm Springs, Santa Fe, and San Francisco. In 2012, the Formula One racetrack Circuit of The Americas commissioned Martin to create a 120 ft. painting, the largest work of its type in the world. In 2013, Martin's reverse paintings were included in the 55th Venice Biennale collateral exhibition, "Personal Structures: Time, Space and Existence."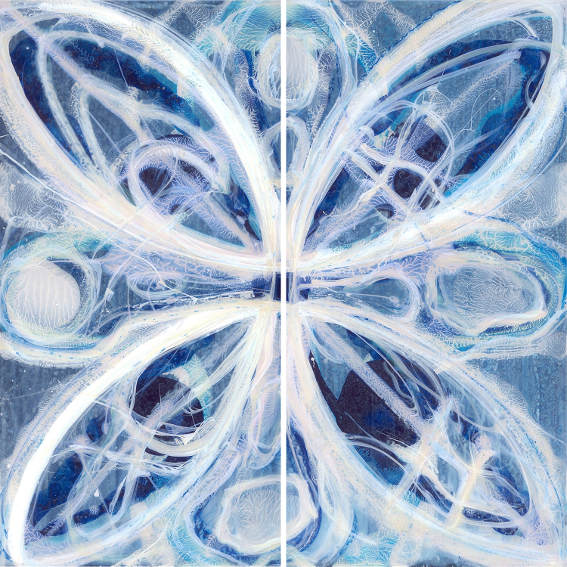 Martin makes his home in Aspen, with a serene backdrop of coniferous trees, crisp air, and expansive outdoor space. Nature continues to be as much a part of his daily life, as it is part of his work.
Featured image: Christopher Martin in Studio. Photographed by Tara Marolda
All images courtesy of the artist