The painterly practice of Christopher Wood was deeply connected to the modernist currents and even avant-garde ones. Accordingly, to the notion of art equals life and vice verse, which was one of the main tasks of early 20th-century modernism, Wood's paintings were in service of a personal diary embodying all the relevant emotions, relations, everyday fascinations, and fears. His work is the example not only of the then art trends, rather it is a really good reflection of the social climate of the before mentioned period. From literature, over fashion, to gender and sexuality, his works are rooted in ideas of emancipation and social progress and although they can be considered rather fashionable and perhaps vain they were certainly progressive and ahead of its time.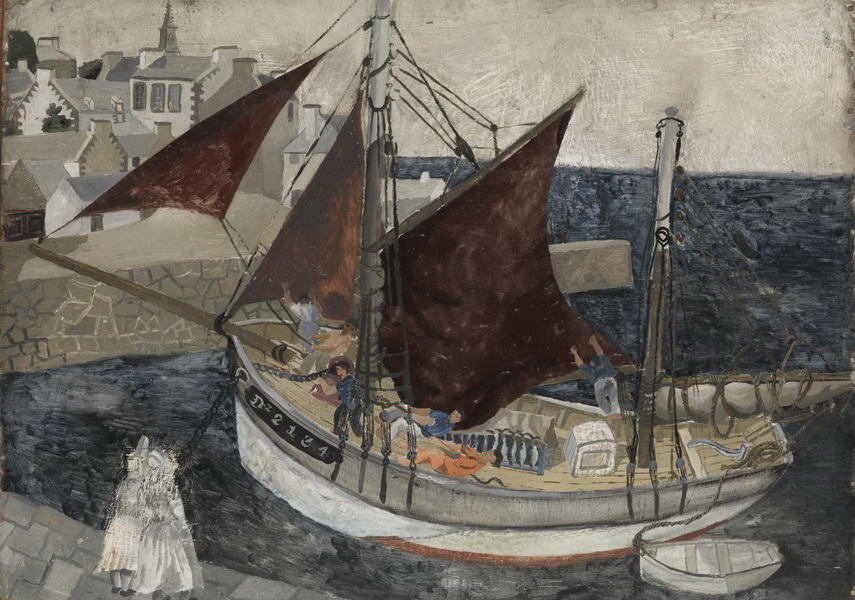 Grasped With the Idea of Becoming An Artist
Christopher Wood was born in 1901, in Knowsley. He was raised in the middle-class family of Doctor Lucius and Clare Wood. Wood attended Marlborough College in Wiltshire and before pursuing artistic career had a brief interest in medicine and architecture at Liverpool University. While at the University, Wood met famous Welsh painter Augustus John, who strongly supported him to become an artist. In 1920 the French collector Alphonse Kahn invited him to Paris where the artist partnered and was financially supported for most of the decade by Antonio de Gandarillas, a wealthy Chilean diplomat. After some time, Wood finished Academie Julian in Paris where was trained as a painter and became affiliated with Picasso, Jean Cocteau, and founder of Ballets Russes Diaghilev.
Humble beginnings quickly became overcomed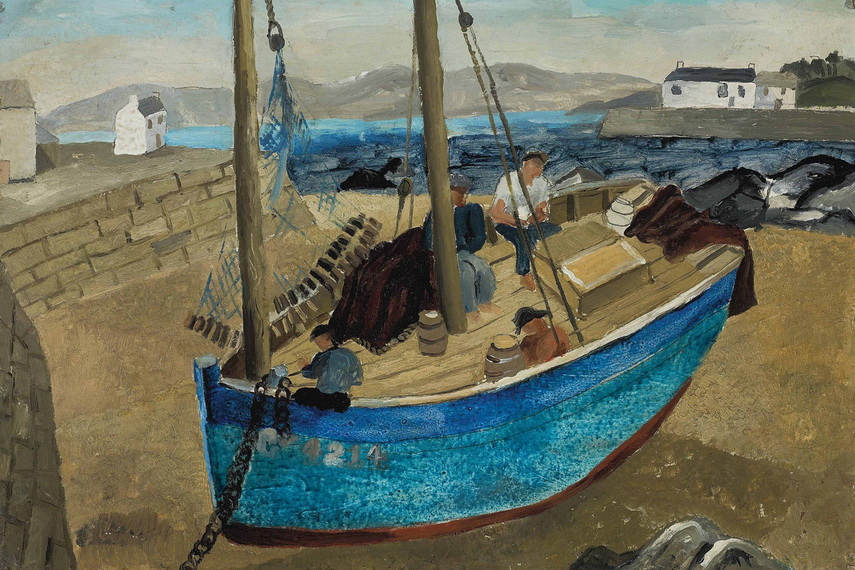 Paris Time of Christopher Wood
While in Paris, the artist became a member of the society called The London Group, which was created to offer additional exhibiting opportunities to artists besides the Royal Academy of Arts, as well as Seven and Five Society, group of young and rising artists of similar interest, in order to have some obtain local promotion. Shortly after Wood became the part of the burgeoning art circle, the commissions started to happen. One of the best was a request to create designs for Diaghilev's edition of Romeo and Juliet 1926, but, unfortunately, they were never used. The artist enjoyed his flamboyant and eccentric social life and during that time he was introduced with opium which will reflect on his life rather tragically.
Glamorous life as an English artist within the Parisian beau monde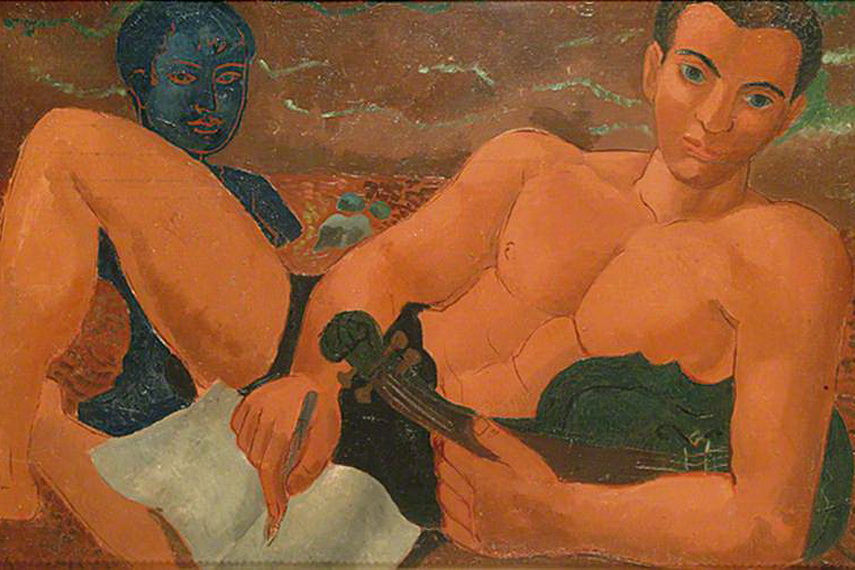 Absorbing The Influences
Although Wood was always a figurative painter, which put him at a remove from the main modernist trajectory, his path coincided with the avant-garde tendencies of the time. Besides the obvious influence of Cézanne, Van Gogh, Rousseau, in his later works Wood experimented with Cubism and Surrealism. Besides the mainstream, the artist was completely enchanted with the works of Cornish fisherman and autn odidact artist Alfred Wallis, known for his coastal scenes, whose primitivism influenced Wood's stylistic development.
One step closer to Cubist forms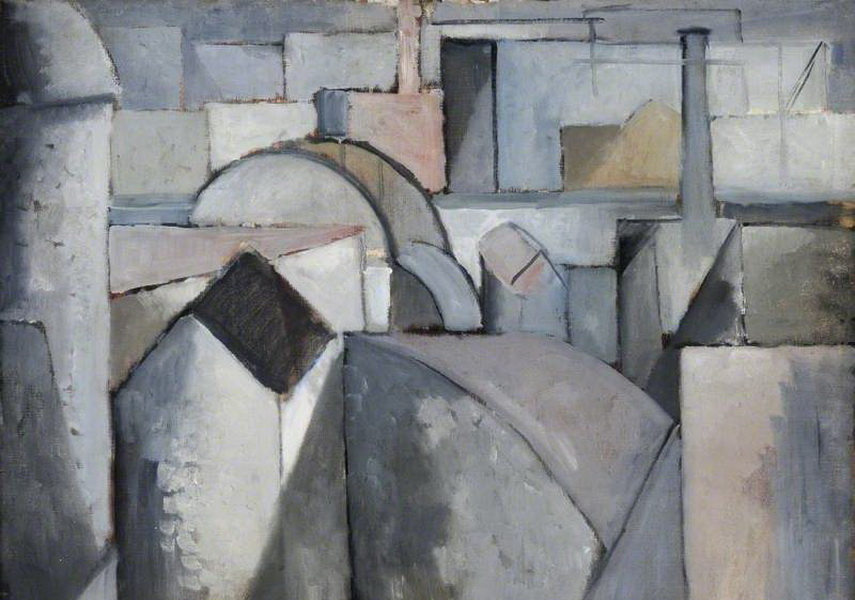 At The Brink of Support and Success
In April 1929 Christopher Wood held a solo exhibition at Tooth's Gallery in London, London where he met gallery owner Lucy Wertheim who purchased a picture and soon became one of his biggest patrons. One year later, he had a largely unsuccessful exhibition with Ben Nicholson at the Georges Bernheim Gallery in Paris and tried to concentrate on creating new work in Brittany. Later that year Wertheim traveled to meet Wood in Paris in order to select the paintings for a one-man show that would be the opening exhibition at her new Wertheim Gallery.
The lurk echoe of delusions and paranoia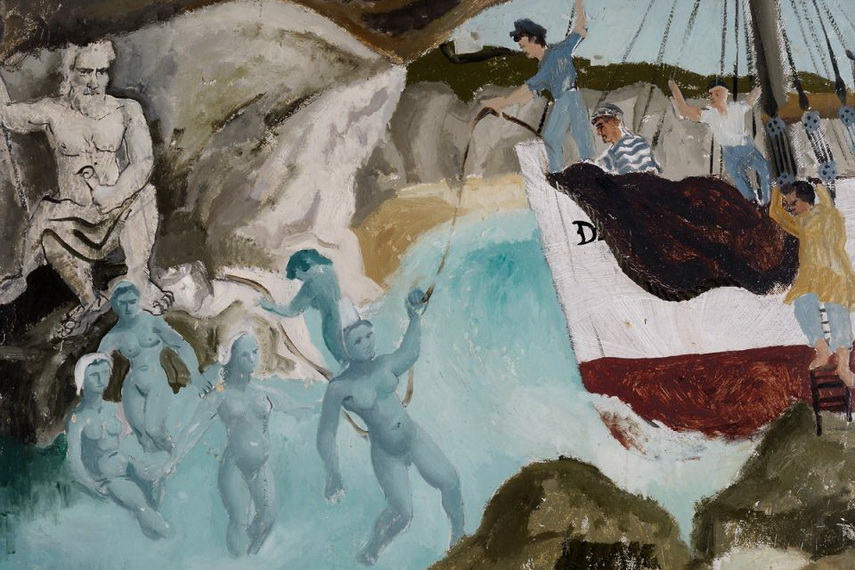 Tragic Death of Christopher Wood
His increasing addiction to opium has been taking its toll. Wood became frantic and paranoid and even carried a gun. In one point during the preparation for his Wertheim exhibition in London, he traveled to meet his mother and sister for lunch in Salisbury and to show them a selection of his latest paintings. Shortly after saying goodbye he jumped under a train at Salisbury railway station. Reasonably, the exhibition was canceled due to his premature death.[1]
Probably one of the last Wood's paintings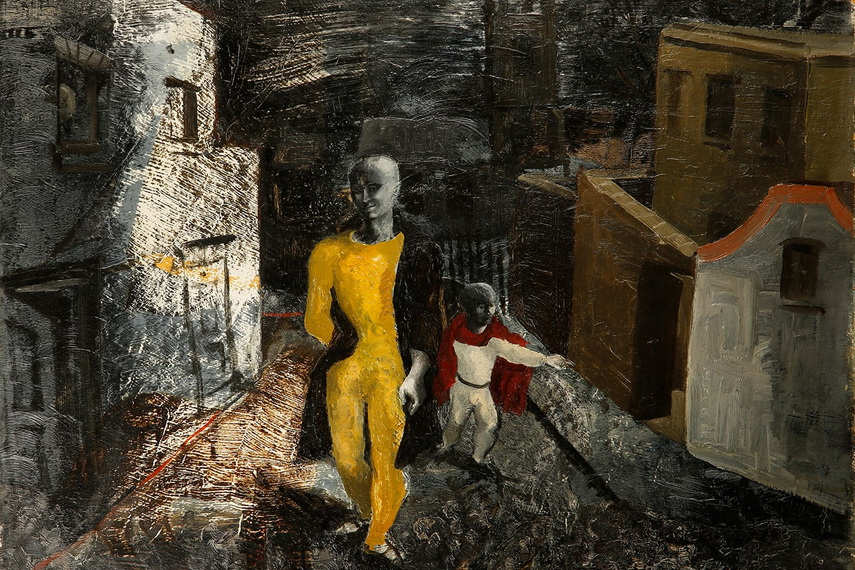 The Significance Of Wood's Art
There is a certain ambiguity in regards to the quality of his works. The naivety of his painterly skill can be debated, but the very vision of him becoming the greatest painter who had ever lived, as he once claimed, suggests the modern spirit which rejected the conventions. Further, such a pretentious attitude had to do with the lifestyle because Wood was represented basically a new form of a dandy, prone to experimenting with fashion, drugs, and sexuality. Therefore, his paintings tell us much more about the need to express one's freedom in general regardless of social norms, so the achievements of his art are apparent in multiple layers and from contemporary point of view are a valuable and pioneering contribution to engaging different narratives that are dealing with the social margin of any kind.
Christopher Wood passed away on 21 August 1930.
Refernces:
Ingleby, R. (1995): A painter of mystery, Independent [January 23, 2017]
Featured image: Christopher Wood - Zebra and Parachute, 1930 - image courtesy of Tate(detail)
All other images for illustrative purposes only