On the legacy of linguistic experiments of conceptual artists, the work of Christopher Wool was developed but with a certain critical distance and pop sensibility typical for the 80's, the period when the artist started. Namely, by focusing on text and appropriating neo-expressionist tendencies of the times, he set off on a peculiar task not only to question the very nature of an abstract artwork in the contemporary moment, yet to explore the wide array of problematic places in the broader context of the art world. That journey led him to establish highly conceptual artistic practice expressed through painting, sculpture, and photography.
The Artistic Development
Christopher Wool was born in 1955 in Boston. His parents were highly educated, father a molecular biologist and a mother psychiatrist. The artist grew up in Chicago, but in 1973, he moved to New York City and enrolled in Studio School studies with Jack Tworkov and Harry Krame. Shortly after formal training as a painter at the New York Studio School, he dropped out and immersed himself in the world of underground film and music. Between 1980 and 1984, he worked as part-time studio assistant to Joel Shapiro. Throughout the NY circle of artists of all sorts, he gradually started exhibiting the works and as the times passed by his career rapidly started growing.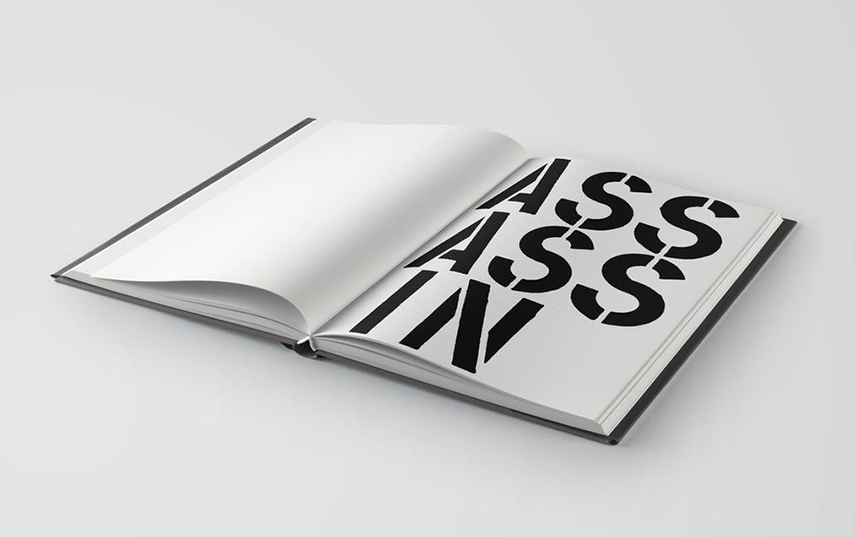 The Selection of Media
The artist usually expresses his ideas through several mediums such as paper, photography, and painting. As a matter of fact, Christopher Wool began developing his style during the mid-1970's, when he started creating abstract paintings that included multiple mark makings. The influences can be definitely found in conceptual art, Minimalism, and even Pop art, so such a fusion of different referential points provided him with the solid base for constructing his personal aesthetic. Wool's work simultaneously draws from the recent history of art and points to entirely new possibilities for the future of painting. At the heart of his creative project, which now spans more than three decades, is the question of how a picture can be conceived, realized, and experienced today.
The Use of Techniques
Since Christopher Wool was occupied with experimentation in painting in those years, it was quite difficult for him to rise above in New York because the very media was not seen anymore as relevant. Despite the situation, the artist was persistent and used modern tools to perfect his works like spray, screens, stencils, rags, solvents, air guns, etc. Wool saw differently the possibilities of gestural mark-making on a surface and even used photographs of his own paintings as sources for new paintings. Also, he used particular surfaces like aluminum or linen grounds anew through silkscreen, either alone on a surface or in combination with enamel. Therefore, it can be said that Wool created paintings that are highly reminiscent of wallpaper, whether they include large monochrome letters that are at sometimes difficult to discern, or not.
The Fascination With Text
According to the story told by the artist himself, Wool began to create word paintings in the late 1980s after having seen graffiti on a brand new white truck. Nevertheless, the works are not the just mere depiction of certain phrases; the words are often broken up by a grid system or with the vowels removed. Apparently, it is not only the change of the meaning of the word that intrigues Wool, but it's visual aspect as well. The paintings that followed are perhaps Wool's most recognizable images, employing large passages of text from cultural idioms or song lyrics from popular culture. Wool provides tension between painting and erasing, gesture and removal, depth and flatness.
The Photographic Work of Christopher Wool
Besides his signature text paintings, Wool has amassed a large body of black-and-white photographs taken at night in the streets of the Lower East Side and Chinatown. They are somehow reminiscent of film noir aesthetic and the first series were shot in the mid-1990s, but the project was resumed and completed in 2002. Taken at night using a 35mm camera, the pictures feature the neighborhood's signature streets, with their dilapidated storefronts and ramshackle staircases leading up to anonymous spaces. Like his paintings, Wool's photographs hover between abstraction and representation. One hundred and sixty photographs were gathered in a book called East Broadway Breakdown which was issued by Holzwarth Publications in 2004.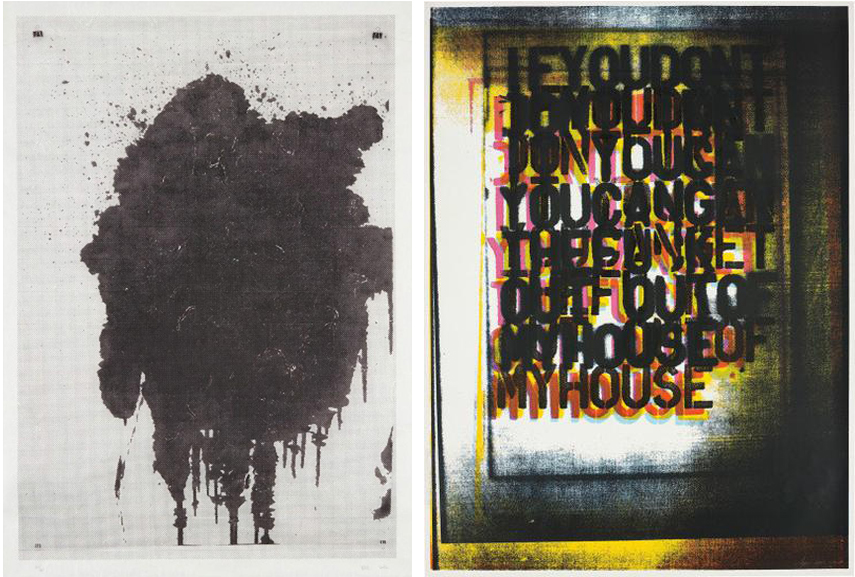 The 90's and 00's
The same problems occupy Wool in the following decades when he adopted the silkscreen as a primary tool. The dense configurations of various motifs span across his paintings, sometimes interrupted by large passages of smudges of spray-paint that evoke an act of vandalism on a city street. Since his whole practice is related to the urban experience, so the scenes of alienation and decay collected in his photographic series make this connection explicit, their fugitive compositions resonating with the vocabulary of his paintings.
The Significance of Artistic Practice of Christopher Wool
The list of honors he received is huge, but to name the few, Wool has been named a Fellow of the American Academy in Rome (1989), served as a DAAD Berlin Artist-in-Residence (1992), and received the Wolfgang Hahn Prize. In 2010, he was honored with amfAR's Award of Excellence for Artistic Contributions to the Fight Against AIDS. Over the past decade, his work has experienced substantial growth and recognition. Starting out as a Neo-Pop painter, Christopher Wool explored painting's elusive and allusive qualities with a variety of methods including using commercial rollers to apply decorative patterns on white panels. Even today the works of Christopher Wool are equally engaging, and quite strikingly questions still relevant questions of meaning and value of an artwork in accordance with contemporaneity.
Christopher Wool lives and works in New York City and Marfa, TX.