Best known for her striking underwater images, Christy Lee Rogers is a self-taught photographer hailing from Kailua, a small, beachside town in Hawaii. Growing up along the coast of the Pacific Ocean, her inspiration is anchored in her native element: water. It has been an inspiration and muse to Rogers for years, so she has developed her own characteristic and unique visual style, in which a multiplicity of entangled bodies delicately floating in an underwater world. Her work has elements similar to the great Masters of painting – the intense hues of Titian, the distorted bodies of Rubens, the chiaroscuro of Caravaggio, but also the loose brushstrokes and fluid movement of Delacroix.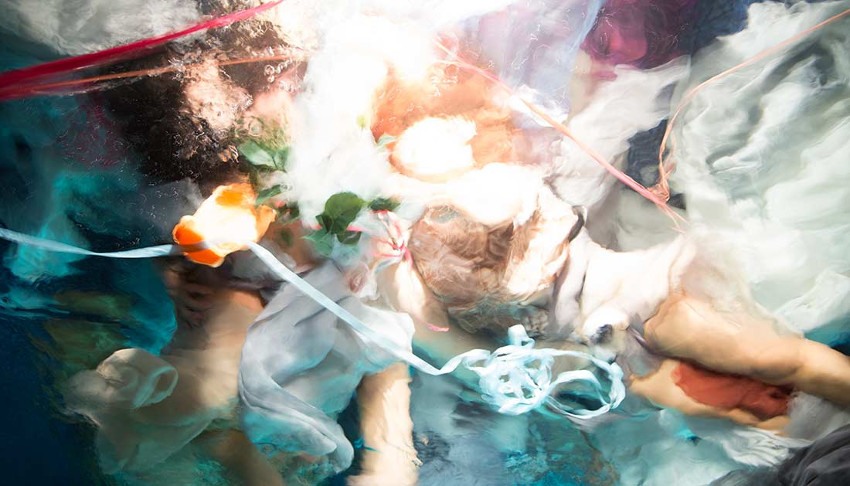 Background
Christy Lee Rogers was born in 1972 in a family of musicians. Surrounded by creativity and talent, she was captivated with expressing herself from an early age, developing her sense of drama and love of poetry. Although she has no formal training in photography, the artist obtained her BA degree in Telecommunications and Film. While studying, Rogers became interested in photography, and all of the creative aspects came naturally for her, on an experimental basis. Through trial and error, her photographic style was constantly changing and developing, while she was discovering new things and techniques suitable for underwater images.
Through trial and error, Christy Lee Rogers discovered new techniques suitable for underwater images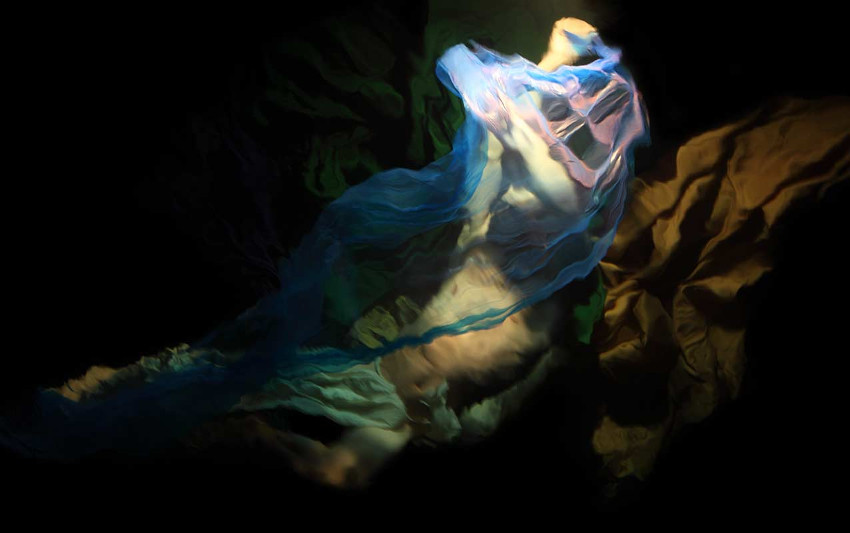 The World of Underwater Photography
The water didn't only play a dominant role in Rogers' childhood, but it also formed the basis of her art practice. The water's beauty and quietness captivated her, and consequently became an artistic source, and the dominant element and foundation of her art. With a help of family and friends, the artist spent eight years experimenting, testing and playing with every possible combination of elements effecting the final shot. At a local pool, with her friends as models, Christy Lee began her journey into the world of underwater photography. As a rule-breaker of conventional photography, her idea was to create interesting and captivating effects only by using physical properties of water and light, with no post-production manipulation or digital editing. Always shot during the night, the effects in her images are created naturally in-camera using the refraction of light and movement in different depths of water. The light refraction is a physical phenomenon – light bends when it passes from a substance of one density into a substance of a different density. The water, in which light travels slower than in the air, creates a higher optical density. Using this effect, and also by moving layers of the water, the artist produces dream-like illusions, intensifying the colors, and blurring and blending the portrayed subjects. The final result is a beautiful painting-like image, unique to her style.
Of Smoke and Gold underwater art video
The Style of Christy Lee Rogers' Art Photography
As a photographer, she places a large importance on movement, drama, individual figures, light and shadow, and the sense of something greater than oneself. One of the characteristics of Rogers' photography, apart from the dynamic movement and overt emotion, is her use of Chiaroscuro – a Renaissance-period term describing the use of strong contrasts between light and dark. Bathing in an abyss of boundless space, the light isolates the figures from the surrounding darkness. Water, as a foundation of her works, enabled her to truly express herself and create another world – detached from reality, portrayed bodies bend and float, shapes appear and disappear, colors emerge from the darkness.
She places a large importance on movement, drama and individual figures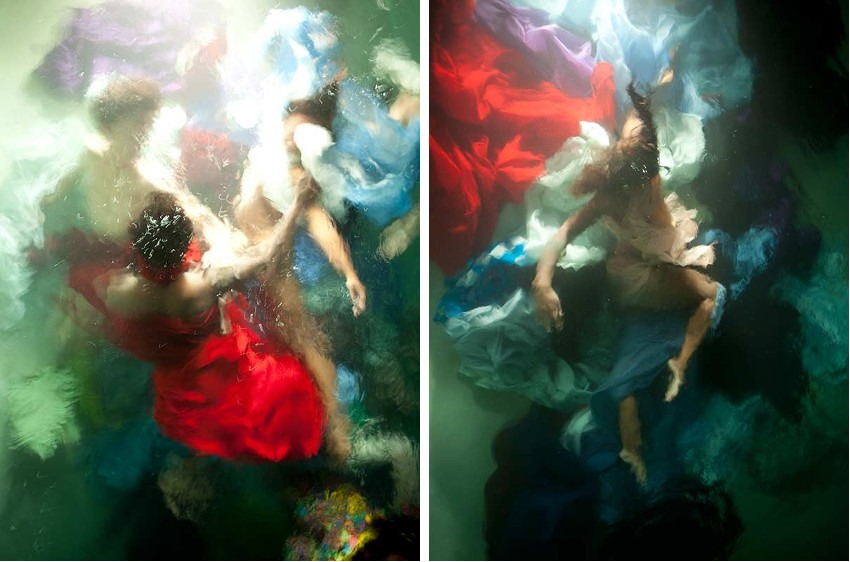 Reckless Unbound, Odyssey and Other Series
Some of her most important series of works are A Quarter of a Million Miles, Celestial Bodies, Elan, Smoke and Gold, Reckless Unbound, Odyssey and Siren. In 2008, Christy Lee Rogers released her book titled Siren. Rogers was commissioned by the music label Deutsche Grammophon, and her art has been featured on an album cover for a boxed set of classical music. In 2013, her images were used for presentation of 2013–2014 performance season in the Angers-Nantes Opera in France. In addition, Christy Lee has received several important photography awards and has worked with film directors. Her work has been featured in many magazines and publications, including Vogue, Harper's Bazaar Art China, Elle Decoration, The Independent, Global Times, Photo Korea, Photo Technique, among others.
Rogers' photographs have been featured in many magazines and publications
Extraordinary New World
Specialized in underwater photography, Christy Lee Rogers's photos take a viewer down into an extraordinary new world of glorious colors and mysterious depths inhabited by human beings. Their bodies blend with the surrounding, completely submitted, and seductively show their most exquisite side. These alluring photos have been exhibited in numerous individual and collective exhibitions in galleries in China, Europe to Mexico and the US. Some of her recent shows were on display at LTB Art Gallery in Mexico City, Art Labor Gallery in Shanghai and Laura Rathe Fine Art in Dallas, Texas. Her prints are held in notable private and public collections across the world.
Christy Lee Rogers lives and works between Nashville, TN, and Kailua, Hawaii.
Featured image: Christy Lee Rogers - Self-Portrait, 2016
All images copyright of the artist