Chuck Sperry is an American artist, illustrator and rock poster designer, recognized for his luscious silkscreen prints. Since 2012, he is the owner of Hangar 18, a silkscreen print studio located in Oakland, San Francisco.
Silkscreen prints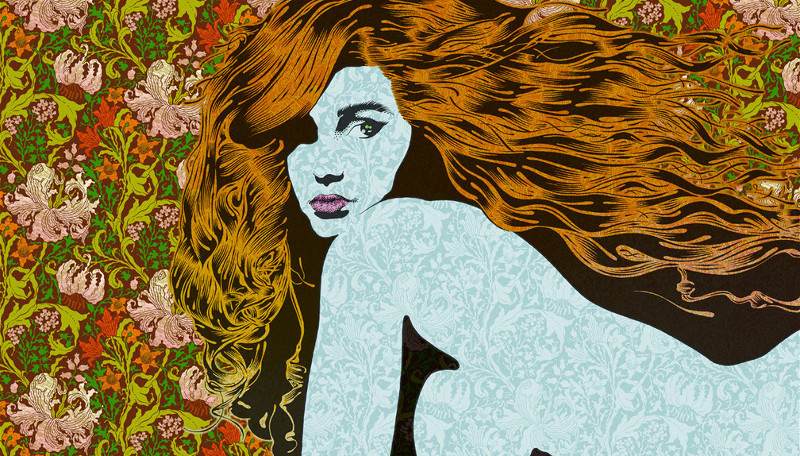 Born in 1962 in Dayton, Ohio, Sperry got his education from the University of Missouri, School of Journalism, with a dual major in Art and Journalism.
For over 15 years, the artist nourishes his unique signature style of silkscreen technique that blends splendid artistry with impeccable craftsmanship. With perfect precision, Sperry utilizes up to 9 color layers in his complex designs.
Chuck Sperry's Rock Art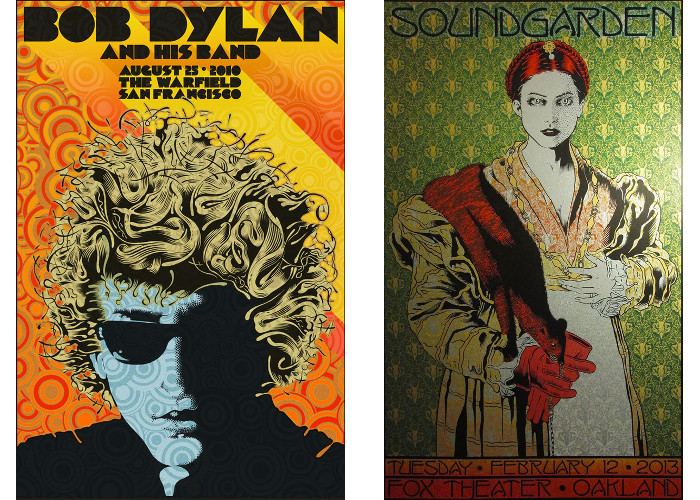 From 1997 till 2012, Sperry was a co-owner of Firehouse Kustom Rockart Company, together with Ron Donovan. The company created posters for rock bands including Pavement, Pearl Jam, the Beastie Boys, Hole, and the Rolling Stones.
Although Sperry has worked with numerous major rock bands, he managed to maintain his street credibility by furnishing posters for such events as Incredibly Strange Wrestling, which mixes punk bands and Mexican wrestlers. He has also made screen-print gig posters for bands like Widespread Panic, Edward Sharpe and the Magnetic Zeroes, and The Black Keys, among others.
Throughout his career, Sperry has also collaborated on many projects for Goldenvoice, Live Nation, Virgin Megastore, Guitar Center, Random House, Harper Collins, Harvard University Press, Nylon, and Wired.
The Black Keys poster design
His art has been featured throughout the United States and also internationally in many group and solo exhibitions and art festivals, from Athens to Argentina, Bristol to Belgrade. Chuck also leads workshops and lectures all over the world, inspiring a new generation of rock poster and silkscreen artists worldwide.
He is represented by Spoke Art Gallery.
Chuck Sperry lives and works in the Haight-Ashbury district of San Francisco, California.
All images courtesy of Spoke Art Gallery