Clairy Laurence is a truly masterful ceramicist and sculptor who lives and works in the city of Brisbane, Australia. Over the course of a career that spans over three decades, she has created numerous pieces that, despite the obvious death motifs, are full of a sweet celebration of life and joy.
Skulls by Clairy Laurence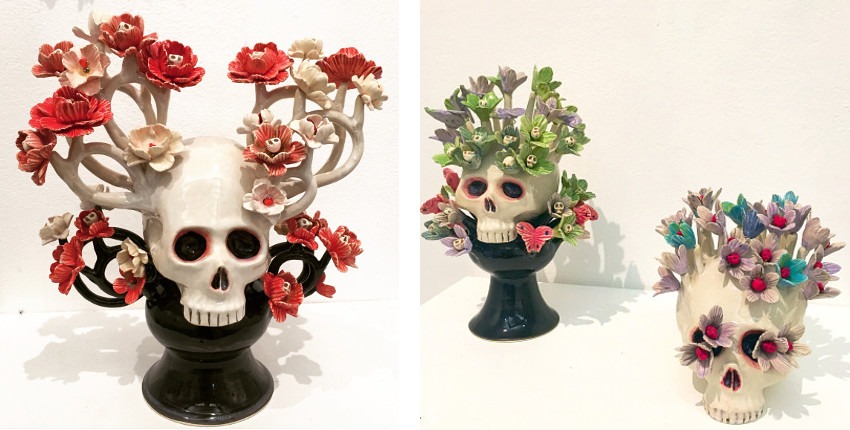 The artist who has been working as a ceramicist/potter since the early 1980s, obtained her degree from TAFE in Studio Ceramics in 1988. She earned a certificate in Art therapy at MIECAT in 2003. Since 2013 she has worked as full time free lance artist.
She produces sculptural pieces by handbuilding, wheel throwing, or a combination of both techniques. Her ceramics are often figurative and playful; presenting otherworldly children and their surroundings in her own artistic world.
Lil Babes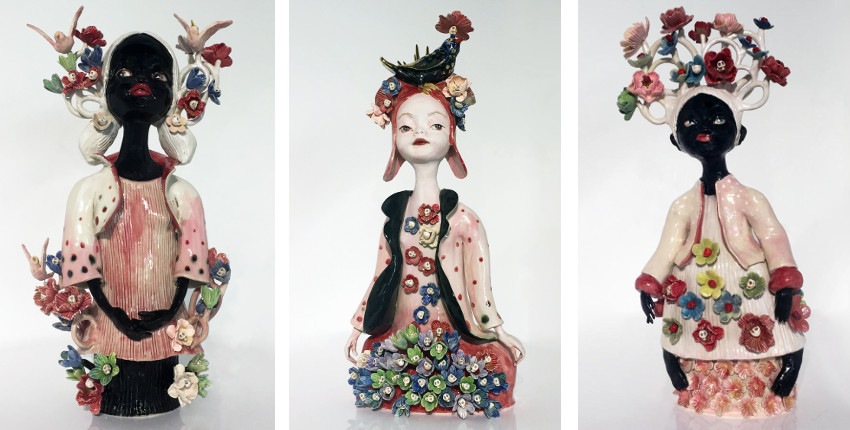 Her work has been included in many group shows, most recently I see a Darkness at Graydon Gallery, Newfarm, Subdivision with Georgina Berkman at Percolator Gallery in Paddington and Through a Glass Darkly with Belinda Sinclair at Jugglers Art Space Inc. located in Brisbane.
She is represented by 19 Karen Contemporary Artspace. The Queensland-located 19 Karen was launched as a commercial contemporary art gallery in 2008.
Art by Clairy Laurence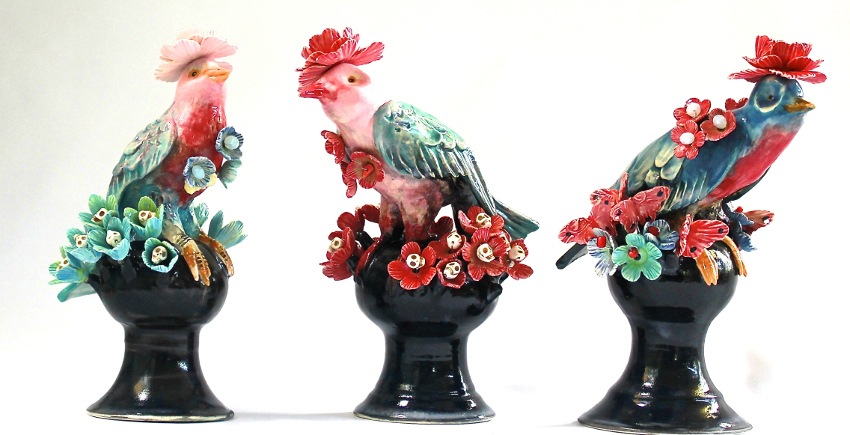 Clairy Laurence is currently based in Brisbane, Australia.
All images courtesy © Clairy Laurence