My work is complicated, improvised ... and inexpensive. These are the words with which Clemens Behr, a 28-year-old German artist, describes his creative endeavors. Behr is held in such a high regard within the artistic circle due to his startling and complex ephemeral structures created exclusively with found materials. Besides outside street pieces, Clemens has also been filling galleries with these kinds of structures - part origami, part three-dimensional graphic designs.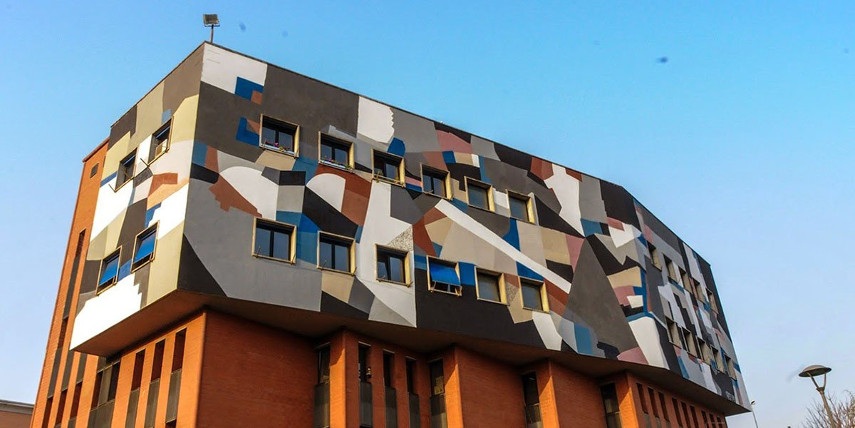 The Path to Artistic Expression
As an adolescent growing up in Koblenz, a city in central Germany, Behr fastened himself to the to the world of street expression as his only mean of self-expression. He orchestrated his time around music, skateboarding and graffiti, a lifestyle which hasn't really changed too much to this day - it only developed into something new over time. Since he started making artworks in a way he does today, Clemens was heavily inspired by the concepts of Dadaism and it's followers, especially for the Gymnasium project of printed images and text based on collage. Behr's passion for ephemeral street works developed over time as he was studying graphic design at Dortmund's University of Applied Sciences. Not compromising his affinity towards creating collage pieces, Clemens started cutting and placing the boxes in a manner that intensified the pasting medium from the early 20th century, emphasizing geometric elements of the new shapes. This decision eventually pushed Behr over a certain boundary that separated him from the two-dimensional creative vocabulary and led him into the world of three-dimensional works. This field of graphic design became Clemens' focal point, an artistic tip of the sword formed around concepts of layout, balance and rhythm. The ephemeral nature of his work led to Behr's often present sense of disappointment, but the limited time every piece has to exist is an inevitable segment of this kind of work. If you chose to place something in a public space, you must accept that other people have an equal right to use that space[1], he explained. Soon, he started to rely on recycled found materials, yet again venturing him into new territory. Clemens also began putting much effort into reflecting the serendipity of the local architecture and capturing a spirit of the place where the artwork will be installed. He explained his work with the following statement: It was like a paradise for me. My approach was – and is – to break down space, to reduce it to fragments and then to reassemble it. To turn it upside down.
Clemens Behr makes unique artworks based on a developed collage concept adapted to street's requirements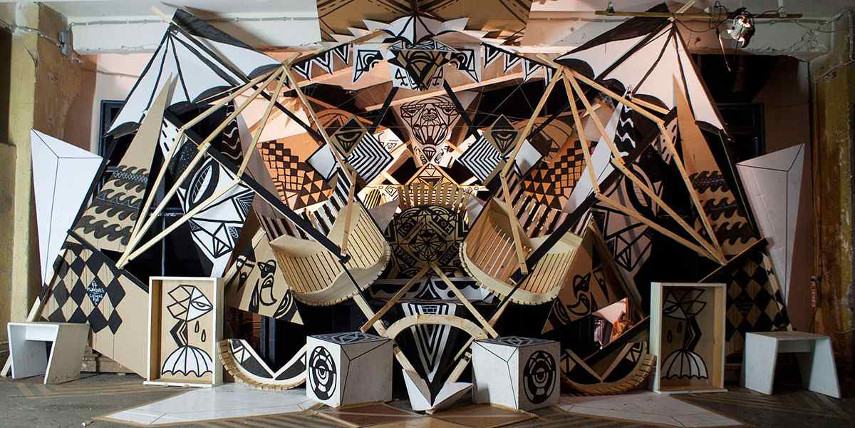 Relinquishing Control
The unique boldness of Behr's work led him to ample opportunities to answer commission calls from Germany, Spain, Marrakech and Sao Paulo. Ultimately, the most impressive aspect of Clemens' work is not the fantastic visuals - which are, make no mistake, rather phenomenal. Behr's readiness to dedicate dozens of hours to pieces that will certainly be destroyed at one point in soon future is a feature of Clemens' career worthy of respect. This is a normal occurrence for an artist such as Behr, however, as he explained himself: For me this has always been the normal way of things; to create something and then to let it go.
This artist is represented by Bc Gallery, 999Contemporary and Die Kunstagentin.
Clemens Behr lives and works in Berlin, Germany.
References:
MacLean, R., Rory MacLean meets Clemens Behr, Meet the Germans, 2013
Featured image: Clemens Behr - Photo of the artist - Image via graffuturism.com
All images used for illustrative purposes only.