New media art is actually not so new anymore, but somehow, it still manages to amaze us and, what's more important – to surprise us. Clive Holden is a Canadian artist and writer who is brave and curious enough to experiment with the usage of different kinds of visual art media / traditional and new ones. Besides being an artist, Clive is also a filmmaker and a poet. When blended - all of his interests and talents give an oeuvre very much worth of your attention.
Clive's new media combines film, video, web culture and Literature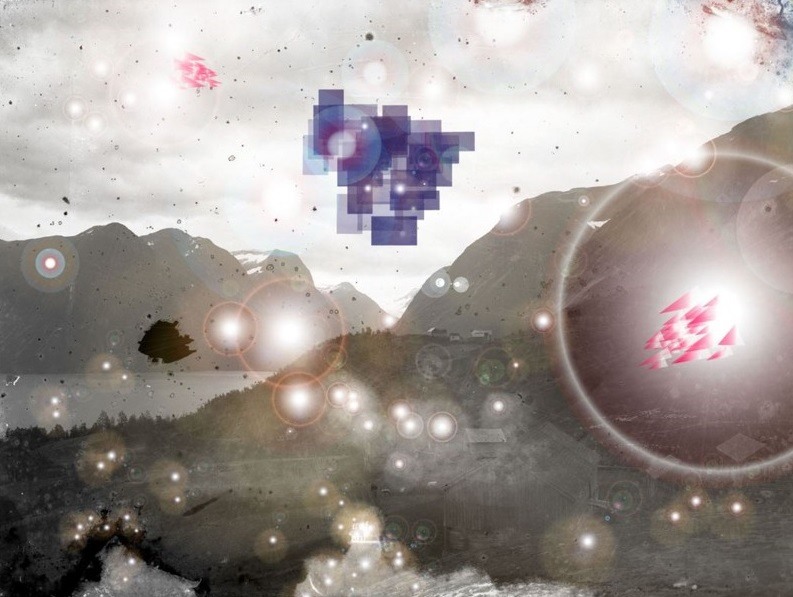 And Who is your Favorite Un-Famous Un-American?
Clive's art concentrates on many different artistic media, genres, and subcultures he explores and reinvents. By crossing over various borders, this artist rambles among territories belonging to film, video, web culture and some brand new forms of literature – combining their features and creating an art that reassesses current social and political issues.
One of Holden's projects investigated the American almost (if not totally) absurd hunger for fame and popularity. His exhibition titled UNAMERICAN UNFAMOUS was held at the Ryerson Image Centre in 2013 and included images of random people - submitted by the general public via social media, mingled with the images of, for example, random bystanders at some well-known public or historical event. All of these images were edited in a large scale media wall composition which was accompanied by a poll for visitors, asking to choose and nominate their favorite un-famous un-American.
A sound included in this work was very important, in a way that the visuals were intended to be listened rather than viewed. Numerous and random algorithms ensured that the original reproduction could not be repeated ever again and viewed the same way twice. UNAMERICAN UNFAMOUS project was created with an intention to raise an important question: Do we all use the possibilities of a digital media to connect and honestly focus on issues of human spirit, or we grow apart, each one in his own struggle to become famous in the online world?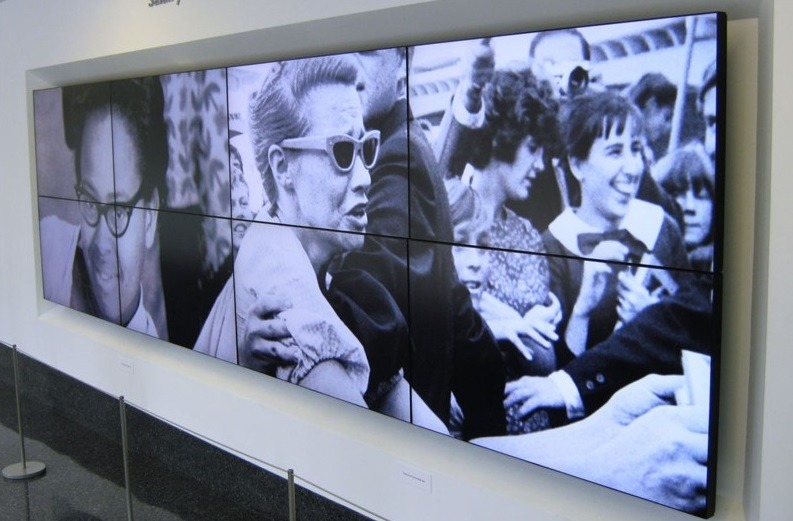 Holden's Film/Poem Trains of Winnipeg
Clive Holden is also known to the public by his unusual film-poem titled Trains of Winnipeg. This omnibus comprises 14 short films featuring the poetry of this artist and a music by Christine Fellows, John K. Samson, Jason Tait, Steve Bates and Emily Goodden. Especially poignant is the one named 18000 Dead In Gordon Head that process a murder of a young girl in Gordon Head, a suburb of Clive's native Victoria. The title points out the number of murders an average person sees on television by the age of 16. Trains of Winnipeg won the 2005 New Vision Award at the Copenhagen International Documentary Festival.
Clive is one new media artist that really outflanks the traditional and tangible art – on the way to immerse himself in some fresh forms – he created a website artworks (a form of a live painting) carried out with analog materials, software, and data. Dirty film, Exposed colours or Countdown are just some of the websites that complete themselves, live, in front of the viewer, exploring the movement, colour and structure. And - accessible to everyone, and that is the magic of a new media art, in all of its glory!
This artist is represented by Stephen Bulger Gallery from Toronto.
Clive Holden lives in Toronto with his wife, a winner of the Bronwen Wallace Memorial Award, Alissa York.
Holden's portrait image copyright © Wikimedia
Artworks images copyright © artist