Clovis Petit is a French contemporary artist and poet, known for his collaged lyrical work. He was born in 1984, in Paris. Clovis Petit's artistic practice includes adaptation and manipulation of various books, encyclopedias and objects.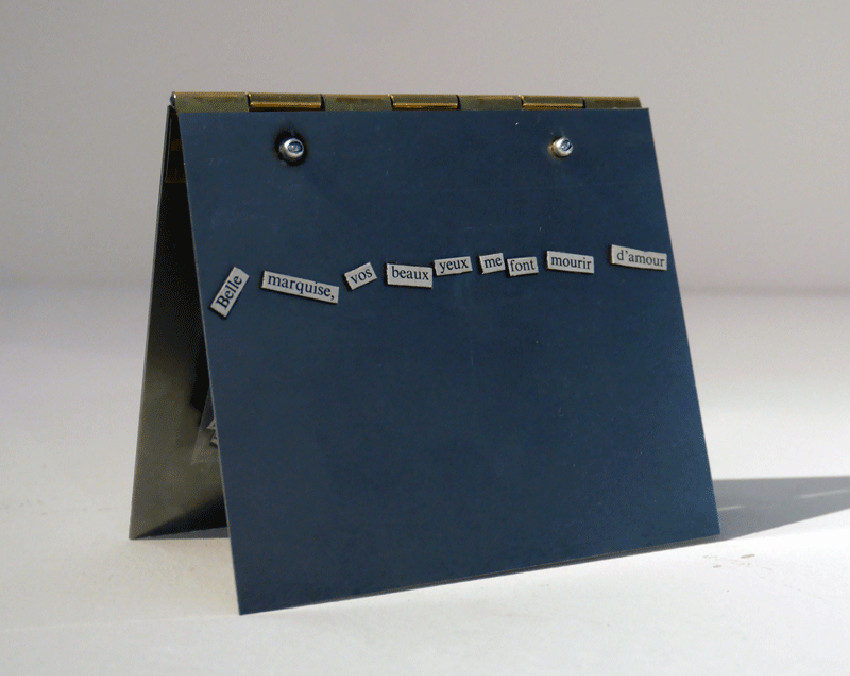 Ideas for his works emerge from the artist's quests and ventures to old vintage bookstores, secondhand trades and attics. After he finds the appropriate objects and books filled with a sense of nostalgia and history, Clovis Petit proceeds to the next step of a process – armed with a scalpel and scissors, he makes cuttings and clips of the wanted content. These cut-out words will later come to life in a form stylistically similar to an anonymous letter. Together, the selected words will compose powerful poems, packed with striking, hidden meanings.
Some poems are later published by Clovis Petit's own publishing house named I.F.P.P. (translated as It Is necessary to Think Positive Publishing), and some are performed by the artist.
Apart from his assembled poems, Petit also creates collages out of illustrated encyclopedias and other vintage books of the 60s. The artist uses vintage children books as a source because of its characteristic colorful illustrations, extracting the wanted content and superimposing its motives.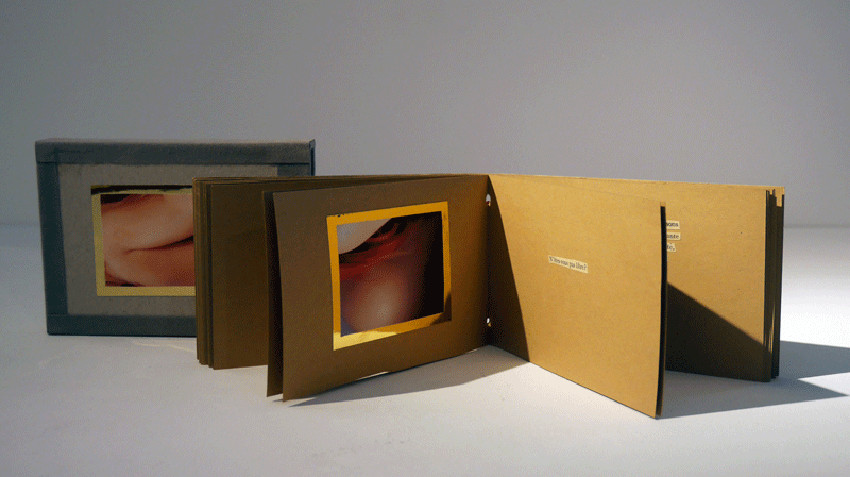 Clovis Petit at the Galerie Geraldine Banier
Represented by a Paris-based Galerie Geraldine Banier, Clovis Petit exhibited his works at several group shows held at the same gallery. Collective shows that have featured his artworks include To be Venus (2015), and Aphrodisia (2015). Together with his father Alain Petit, Clovis had a poetic and musical performance as a part of To be Venus exhibition.
Clovis Petit lives and works in Paris, France.