Collin van der Sluijs is a Dutch illustrator, artist and gallery owner whose work can be described as personal pleasures and struggles in daily life translated into his own visual language. Collin van der Sluijs currently resides in Maastricht, where he works as an illustrator/painter and runs a contemporary art gallery, Galerie Groen Licht.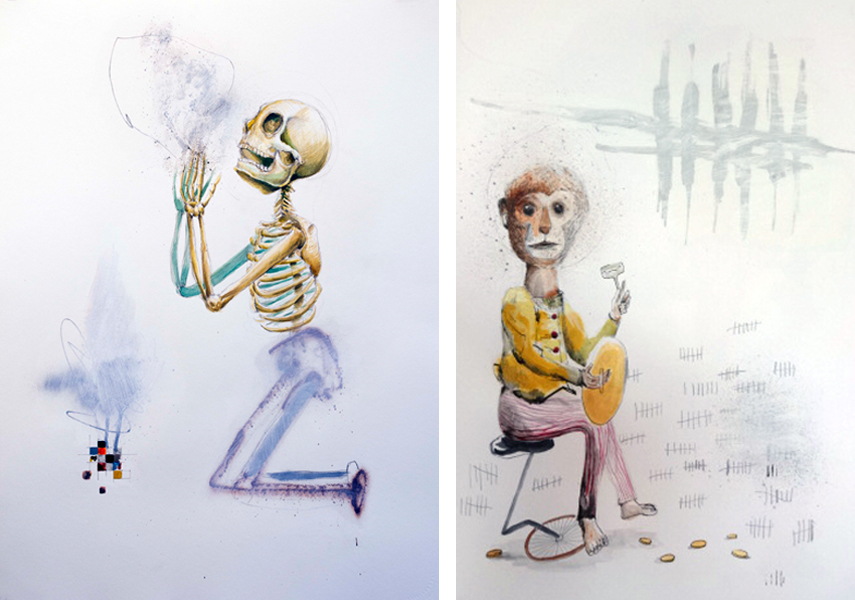 Education
At the age of 12, he attended the school of traditional painting in Goes, the Netherlands where he studied the old techniques from painting and theory. In 1996, he graduated and was accepted for a 4 years painting and graphic education at St.Lucas in Boxtel, the Netherlands. Graduated in 2000, and attended the art academy St. Joost in Breda, the Netherlands. He studied illustration for 4 years and graduated with a bachelor-title in 2004. After the graduation at the art academy St.Joost, he moved to the south of The Netherlands where he lives and works on exhibitions and projects.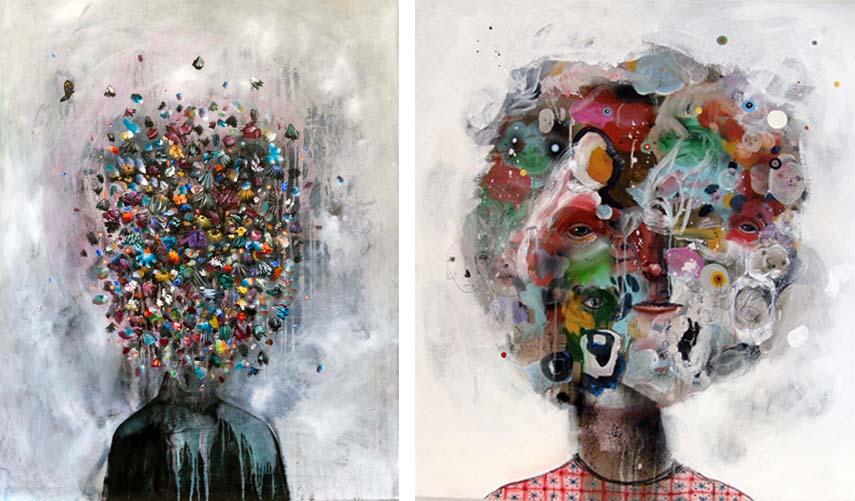 Representation
Collin's work has been published in magazines, books, and shown in galleries and project spaces or walls in The Netherlands, Germany, France, England, Belgium, The U.S.A, Luxembourg, Italy, United Kingdom, Spain. The artist is represented by Vertical Gallery in Chicago, IL and Art Is Just A Four Letter Word in Soest, Germany.
Collin van der Sluijs currently lives and works in Maastricht, The Netherlands.
Featured image: Collin van der Sluijs in the studio, 2016 - Courtesy of Patrick Dreuning
All images courtesy of the artist