Be sure to remember where you came from. Things that have shaped you as a person, that have influenced your life choices – something like that should always stay in your thoughts. Component is a New Zealander contemporary artist who's found a way to delicately balance between the world of commerce and art, on one side, and his personal feelings for the neighborhood he grew up in, on the other. Constantly expanding and making changes in his work, the artist also focuses a great deal of his attention on the community of Grey Lynn, through workshops and DJ-ing, where he shares his passion for art with the people.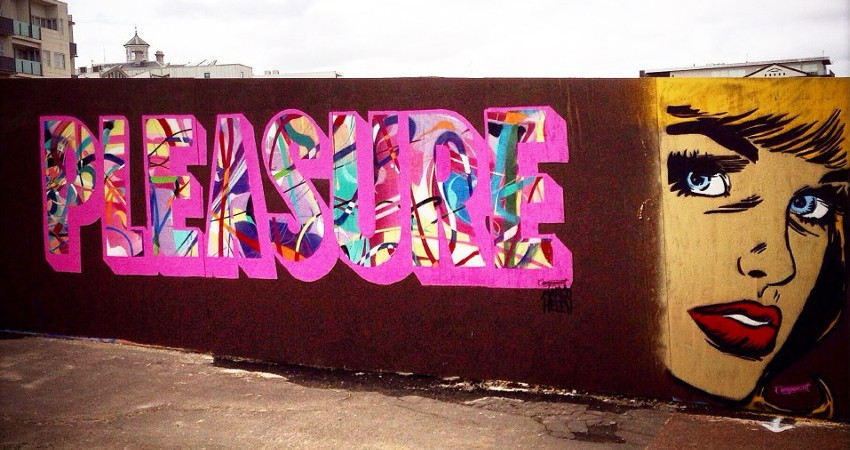 Art Placed Somewhere Between Aerosol Paintings and Graffiti
His work goes back and forth from canvases to the brick city's walls in his native town of Auckland in New Zealand. Component's work is varied thematically, covering everything from Odes to fallen hip-hop legends, his easily recognizable and sharp visual language of political critiques on censorship and conformity, 'battle' between God and Google over knowledge, and even the United Kingdom's Queen Elizabeth 'scratching' at a turntable. What makes Component stand out in the sea of street artists is his solid line work and his unbelievable attention to details. In one of his most recent solo shows, Found (2014), he's shown a selection of prints and aerosol paintings on found canvases. The varied works, painted as stated on found canvases, come from ideas that have been lurking in the depths of Component's artistic subconscious. The pieces mimic his love of streets and urban environments.
His wall work and canvases seem new, original and unique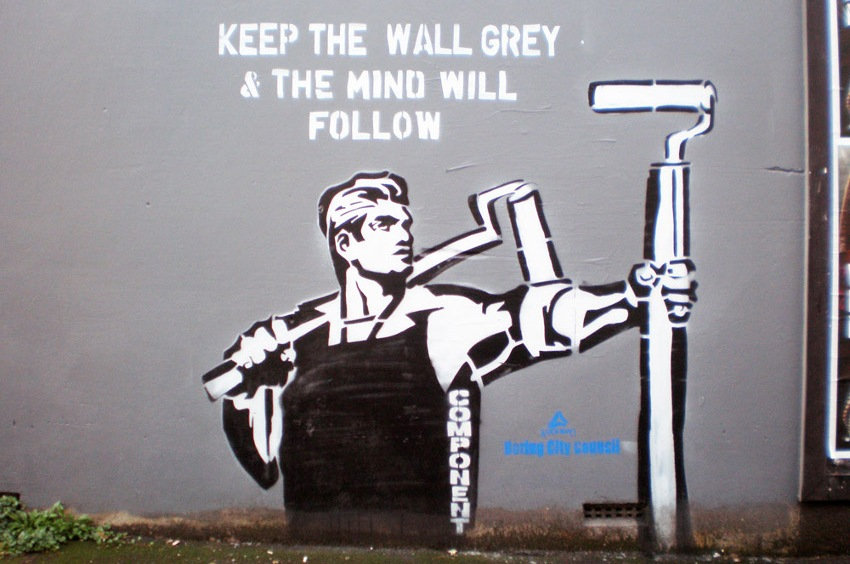 Component and Cut Collective
He's also one of the founders and a permanent collaborator with Cut Collective, a New Zealand based group of artists whose work is focused on actively promoting the value of collaboration. Comprised of five like-minded individuals who have different personal histories in art making, their practice goes from public murals, illustrations, apparel, to commercial design and gallery exhibitions. Believing that accessibility is central to their role as an art collective, they have involved and taught others, establishing a dialogue in the community. The various cultivated relationships with the artists not only from New Zealand but from all around the world are a direct consequence of their philosophy of believing in collaboration.
Component lives and works in Auckland, New Zealand.
Featured image: Component – Life's A Lottery (detail), 2012, image courtesy of Addicted Art Gallery
All other images courtesy of the artist