Colin Kaesekamp aka Cone The Weird is a German urban artist best known for being a part of a street art group called The Weird.
Cone The Weird's Illustrations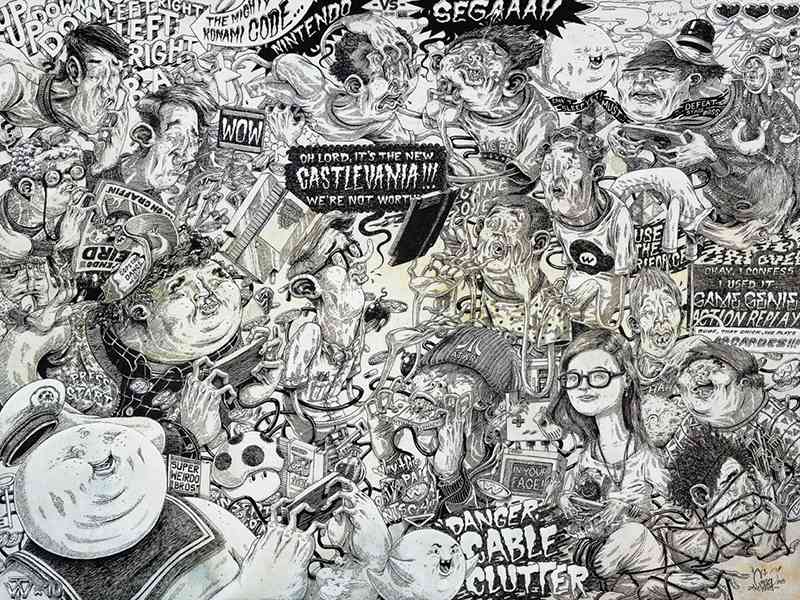 Kaesekamp was born in Munich, Germany. He graduated Communications Design at Saarbruecken and right after it, he started to teach at the Hochschule der Bildenden Künste Saar. Colin founded the interdisciplinary operating studio named Bureau Stabil, together with five other designers in 2010, based in a top secret location in the heart of Saarbrücken. Together, they work on designing packaging, branding, identities, web concepts, illustration, book design, editorials and type design.
However, this artist and designer never forgot his roots so he, somehow, always comes back to the street art. From 2006 he just paints but the street style is all over his artworks. Cone's style and topics have been changing more than a few times, from his figure-like images in the form of black and white ink drawings he got to most detailed, vivid designs.
Cone The Weird's Murals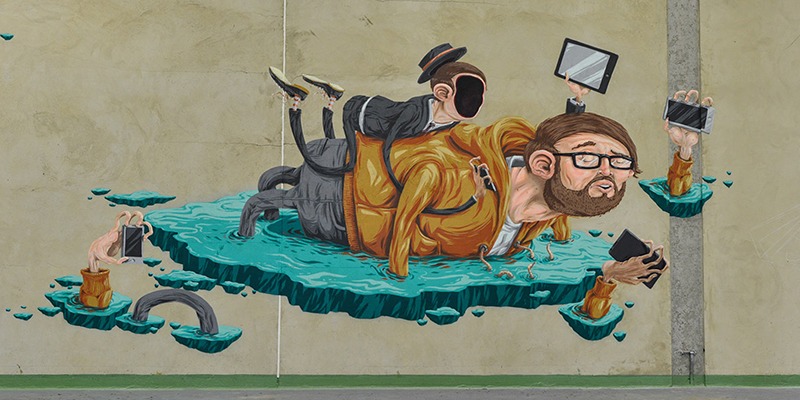 Cone The Weird draws his inspiration from lots of sources – it can come from some picture book he saw or some random illustration he bumped into… Anything that can arouse his attention to create a story behind the drawing is good enough to get him started.
Since 2011, Cone is a member of the Vienna based crew called The Weird, together with Dxtr, Frau Isa, Herr Von Bias, Low Bros, Nychos, Look, Vidam and Rookie. This is a crew of artists that comes from a graffiti background and they are working together successfully - international and interdisciplinary.
Cone The Weird held his first solo exhibition titled ICONES—Number 1 at Rabbit Eye Movement, founded by his fellow artist and illustrator Nychos in 2005.
Colin Kaesekamp is also an artist of the Contemporary Underground Art Consulting Art is just a four letter word.
Cone The Weird lives in Saarbruecken, Germany.
All images copyright © the artist