Mills & Boon romantic novels about relationships between men and women give the readers an easy, thrilling fictional adventure - with a guaranteed happy ending. Widely known for their characteristic cover, these novels take the readers into a fantasy world of intrigue, danger, passion and romance. However, their iconic covers are not only the preview of what's under them but also a source of inspiration for an artistic duo known as the Connor Brothers. Composed of Mike Snelle and James Golding, the artistic collaboration became internationally famous for their satirical reinterpretations of Mills & Boon book covers and cynical view of the contemporary culture. The artists explore the concepts of truth and fiction, often blurring the line between the two and raising questions about the process by which people turn the experience into meaning.
The Connor Brothers are widely known for their satirical reinterpretations of Mills & Boon book covers
and cynical view of the contemporary culture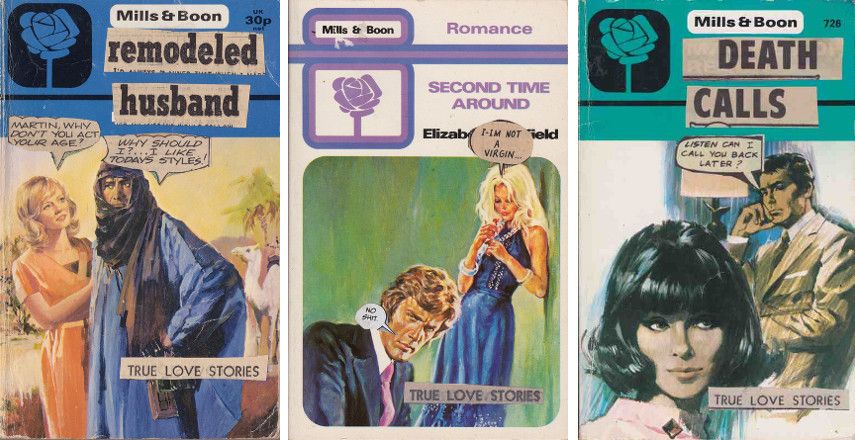 Who Are The Connor Brothers?
The Connor Brothers first entered the art scene as American twins Franklyn and Brendan Connor brought up within a pseudo-Christian cult known as The Family whose leader, David Berg, preached and practiced a fanatical, perverse form of Christianity. At the age of 16, they escaped to New York where they developed a methodology to understanding the outside world, wherein they would each explore their surroundings and share their discoveries with each other through their notebooks and sketchpads. It was by this process that the Connor brothers began creating their artworks together. The duo sold out at the London 14 Art Fair and exhibitions in Sydney and Los Angeles and set an auction record at Bonhams in London. However, in October 2014, they confessed their backstory was a fabrication and art dealers Mike Snelle and James Golding exposed themselves as the Connor Brothers. The revelation of their identity has seen a huge increase in sales with their works having been sold alongside the such legends as Banksy and Damien Hirst at Christie's and Bonham's.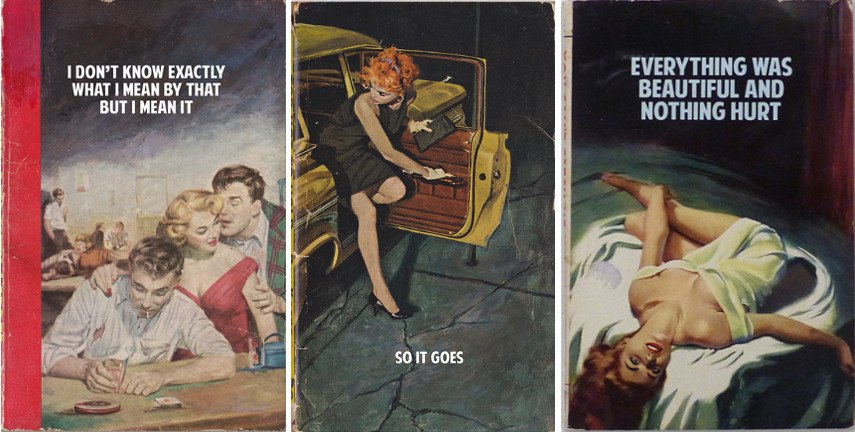 Exhibitions and Refugee Response Foundation
The Connor Brothers' work has been included in many shows at galleries like Pertwee, Anderson & Gold Gallery, London, UK; Art Equity Gallery, Sydney, Australia; Guy Hepner gallery, Los Angeles, CA; Jealous Gallery, London, UK; and Marion Harris Gallery, New York, among others. In July 2015, they participated in a group show entitled Dog Days at London's Hang-Up gallery. In August 2015, the Conner Brothers launched a fundraising appeal for refugees in the 'Calais Jungle camp'. In order to raise money to provide aid for the people in The Jungle, they issued a limited edition print titled, We Must Be Careful What We Pretend to Be which sold out immediately. They have found Refugee Response Foundation, a charity that builds wooden shelters in the camp. The artists returned to Hang-Up gallery in November 2015 with their solo exhibition entitled So It Goes… Snelle and Golding presented a new body of work from their Pulp Fiction series, alongside an installation which depicted their documented work in the refugee camp in Calais. Nadya Tolokonnikova from the Russian group Pussy Riot gave a brief talk about the refugee crisis at the opening night.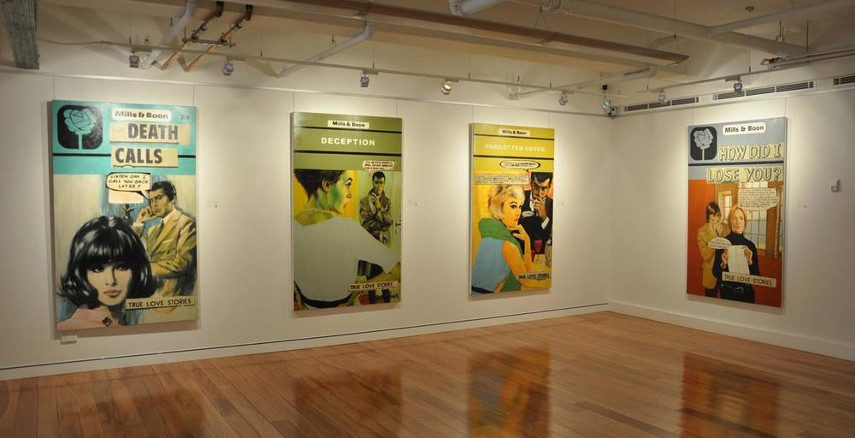 Multilayered Meaning of The Connor Brothers' Collage
The Connor Brothers embraced the collage technique because the layered, fragmented form allowed them to transform the meaning of vintage romance novels and old master paintings. Their clever and witty pieces are steeped in references to both historical and popular culture and depict an almost anthropological view of modern western society. The goal of their work is to provide a humorous commentary on human obsession with money, beauty, fame, and the unrealistic visions of relationships.
The duo is represented by Hang-Up gallery in London and Guy Hepner in Los Angeles.
The Conner Brothers live and work between New York and Missouri.
Featured image: Connor Brothers - True Love Stories, show at Pertwee Anderson and Gold Gallery in London, UK, 2013
All images copyright © the Connor Brothers