Using the internet as his medium, Dutch artist Constant Dullaart focuses his practice on visualizing online and software language by editing forms of representations and the user's access to it. As a result of his engagement occur online and offline installations and performances. Using the search engines, websites and emoticons, he remodels and distorts the frameworks, treating them as found objects. Dullart changes the images that people get used to, considering the fact that the internet became a large corporate backyard which must be refreshed.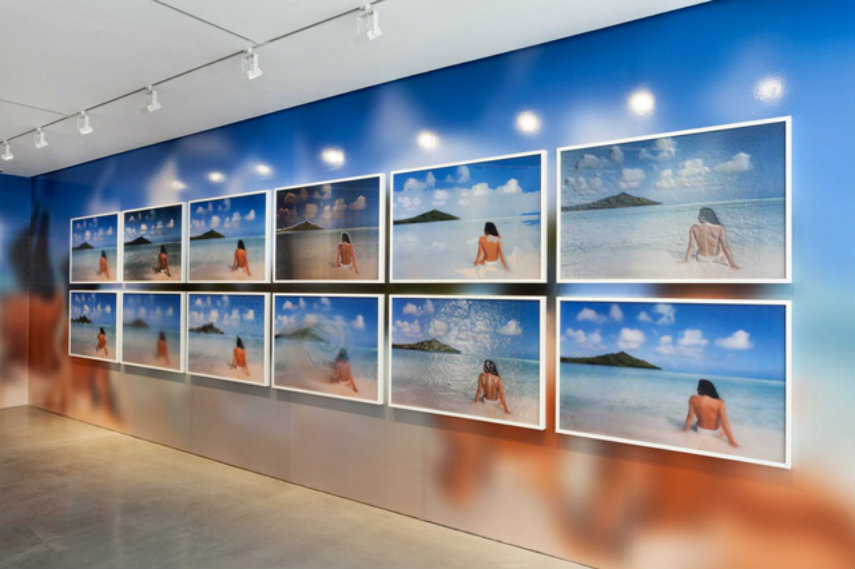 Jennifer in Paradise
His most famous work, Jennifer in Paradise references the first ever photoshopped image. Taken by John Knoll, it depicts his girlfriend on the sandy beach. It was digitized by Kodak in 1987 and provided with the old version of the program. For this multiplatform exhibition, he presented a new body of glass works, creating a Google search page with the traces of brush strokes that hides parts of the information. Dramatically changing the perception and surf experience, the whole sheet became a painted collage. As a result, he creates abstract compositions of the filtered images via screenshots, printed directly onto the glass.
Dullaart's work change the perception and surf experience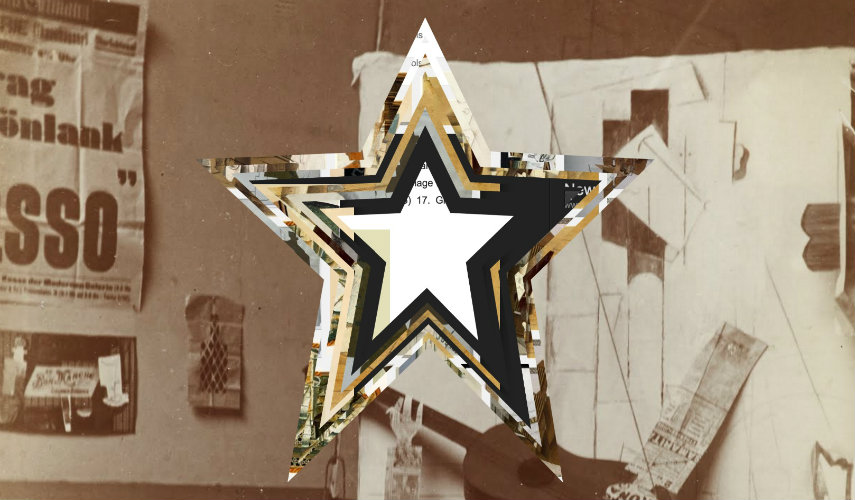 Questioning the Access to Information
The disinformation or distortion of information depends on the ways of communication and completely seems like reality observed through the glass. That could be the analogy of "windows" as commonplace in the computer world. Comparing the Google with, for example, Chinese browser Baidu, the algorithms give a different reality, different information depending on the political and commercial motives, shaping our knowledge and way of perception. His next project, The Balconism: Balconisation, not Balkanization, refers to the nowadays often used term Balkans, pointing out that we live in a time when we have to choose the audience. In the world where everything is transparent, every man stands on his own balcony.
The distortion of information seems like reality observed through the glass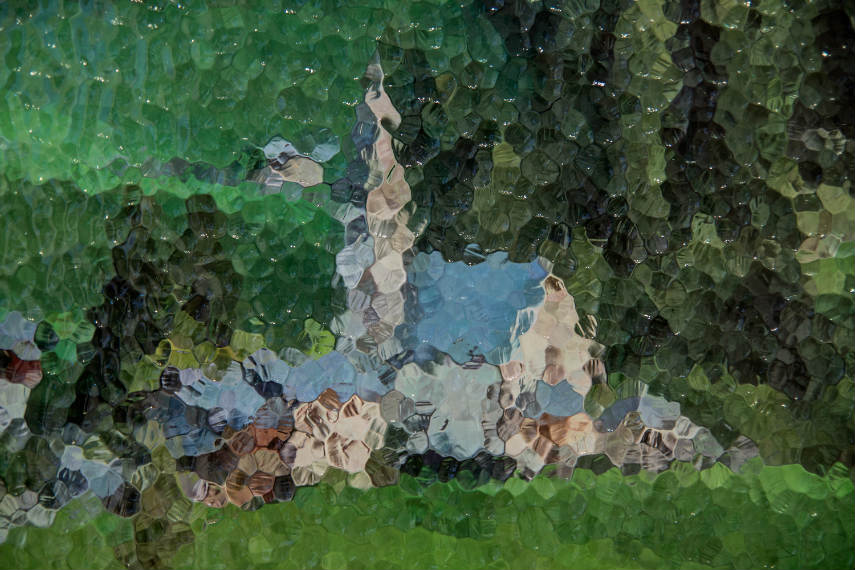 Social Networks as the Only Indicators of Value
Dullaart's work has been published internationally in printed and online editions, and exhibited in New York, Moscow, Berlin and Amsterdam. He has also curated several shows and lectured at the universities throughout Europe. His work explores contemporary methods of access, visibility and understanding of the content associated with the global spread of innovative technologies. Emphasizing the fact that today artists have a chance to produce and share their content faster than before, everything depends on social relevance. It is no longer important who you know, but who follows you.
Constant Dullaart lives and works in Berlin.
Featured image: Constant Dullaart - Artist portrait, 2012, photo © Jiri Volejnik
All images courtesy of the artist