The significant person in the development of Flemish Expressionism, Constant Permeke was a prominent painter and sculptor who created in the period between the two world wars. His pieces are characterized by unique empathy with the hard lives of peasants and working people who are intimately bonded with their land. His dark palette landscapes and portraits emphasize monumental and distorted forms. Using the enlargement and abstraction, Permeke created archetypes with the familiar character. Being the only Flemish Expressionist who made large drawings in charcoal, his highly sophisticated works in this technique represent an example of his own kind of innovative Primitivism.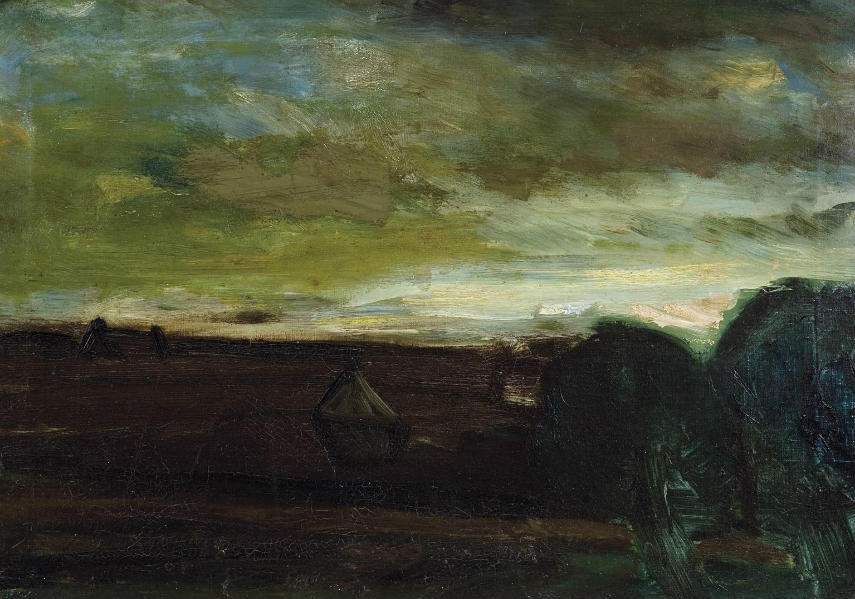 The World War I as a Milestone
Permeke was born on July 1886 in Antwerp, as a son of a landscape painter. He studied at Belgian Art Academies in Bruges and Ghent where he met Frits van den Berghe and brothers Gustave and Leon de Smet whom he joined at artists' colony at Laethem-Saint-Martin. During this period, he used heavy and expressive brush strokes, muted tones of colors and brutal forms. Serving in the army during the World War I, he was wounded and evacuated to England where he made some of his first significant paintings at Chardstock, Devonshire. The colorful landscapes are soon replaced with a gloomier mood of harsh fisherman's life after his return in Ostend, in 1919.
He used heavy and expressive brush strokes, muted tones of colors and brutal forms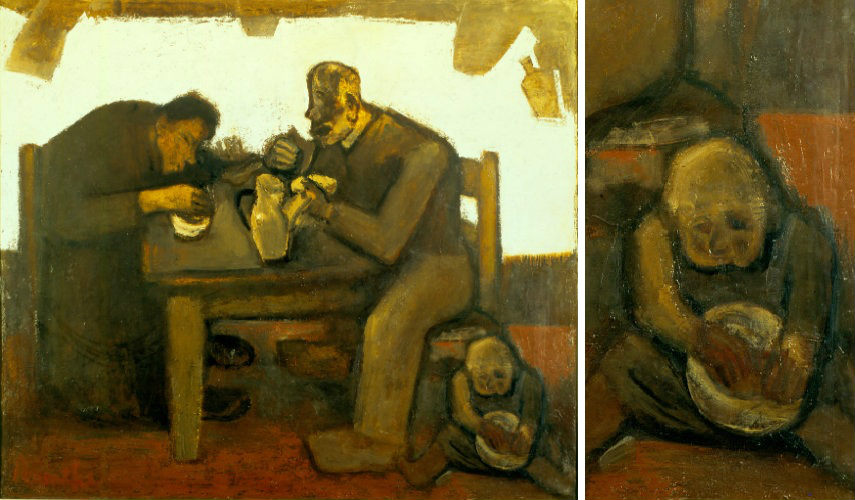 Both the Painter and the Sculptor
After a short stay in Switzerland where he mainly painted mountains, he moved to the village of Jabbeke in 1929. Once again, Permeke found his inspiration in local surroundings, focusing his subject matter on peasants and their land. The house he had built here, named De Vier Windstreken, or The Four Corners of the Earth, now serves as a museum to preserve his work. Since 1937, he started to sculpt torsos and nudes, recognizable for the same solid and often brutal style. Isolating the human figure, these monumental sculptures represent equal features as his paintings. During the World War II, Permeke's art was seen as Entartete Kunst (Degenerate Art) and was forbidden by the German occupiers.
In 1937, he started to make sculptures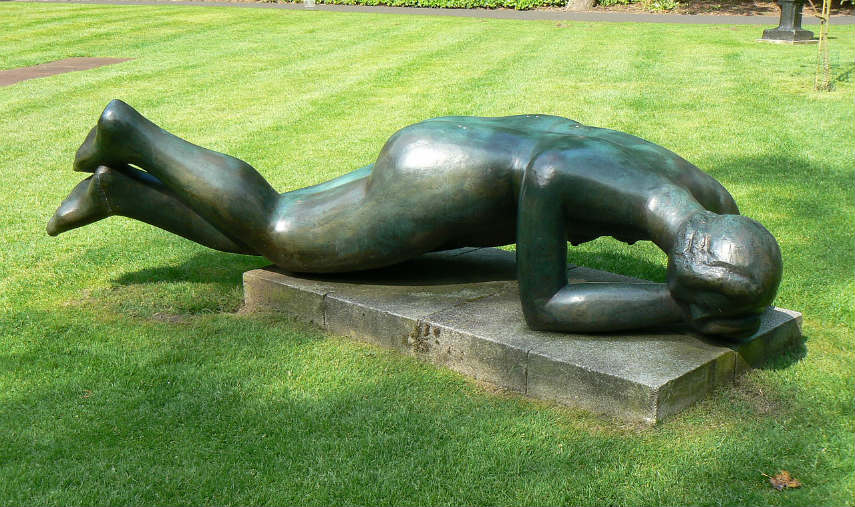 Credits for introducing Expressionism to Belgian Art
His late period shows a softer style, certain refinement in drawing and color. After his trip to Britain in 1951, his health was getting worse and he became bedridden. Constant Permeke died in Ostend on January 4, 1952. He is credited with helping to introduce the Expressionist approach to Belgian art and his country recognized his importance by putting his portrait and one of his works imprinted on one of the banknotes which were in use before the Belgium adopted the euro in 2002. His oeuvre includes over 130 paintings, drawings and sculptures representing female nudes, land and seascapes and scenes from everyday lives of fisherman and peasants.
Constant Permeke's work is represented by Kunzt.gallery, Miami.
Featured image: Constant Permeke - Untitled (detail), photo credits rdpauw.blogspot.com
All images used for illustrative purposes only