Romanian contemporary sculptor Constantin Brancusi created various castings and carvings in stone and wood guided by his simple principle - what is real is not the appearance, but the idea, the essence of things. Brancusi's recognizable style is graceful in its basic, primordial forms, notable in his works such as with The Kiss from 1910 and Bird from 1940. Brancusi was focused on the organic motifs as well as the art and folklore of Cycladic, African, and Romanian cultures throughout his successful career. He was also influenced by legendary sculptors such as Richard Serra and Isamu Noguchi.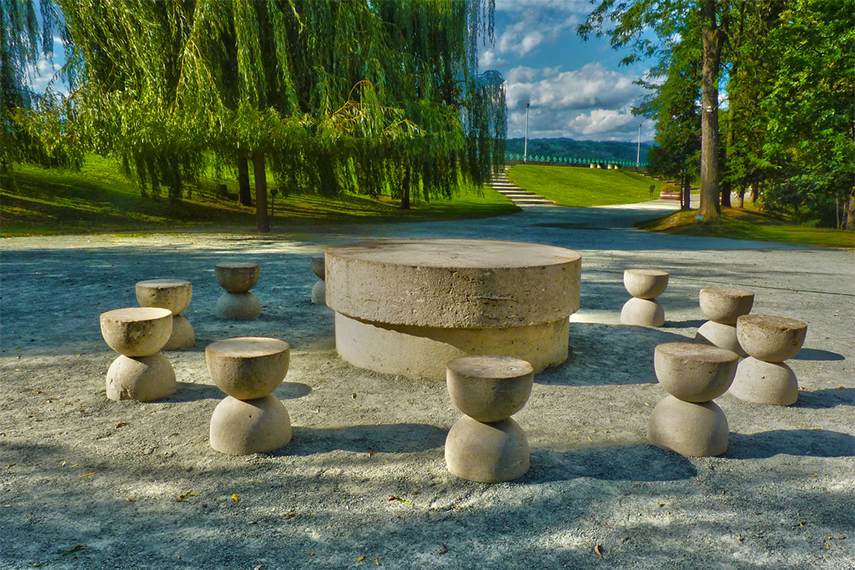 Early Talent for Carving
Constantin Brancuși was born and grew up in the village of Hobiţa, located in Romania's Carpathian Mountains. As a young boy, he has already shown a great talent for art and carving objects out of wood. When he was nine, Brancuși left his home village in order to start working in a nearby town. By the time he was 18, the modern artist has developed enviable sculpting skills and he has even created a violin by hand, with found materials. Impressed by Brancuși's talent for carving, a local Romanian industrialist got in contact with him and entered him in the Craiova School of Arts and Crafts. Brancusi has graduated from this school in 1898 and he enrolled in the Bucharest School of Fine Arts, where he received a formal training in sculpture. One of his earliest prominent works from this era, made under the guidance of his teacher Dimitrie Gerota, is a skillfully crafted statue of a man with skin removed to reveal the muscles, which was showcased at the Romanian Athenaeum gallery in 1903. Brancusi's interest in the modern anatomical study and his relentless search for beauty and harmony revealed his new interest in the essence of things rather than the mere appearance.
By the time he was 18, Constantin Brancuși has developed enviable art knowledge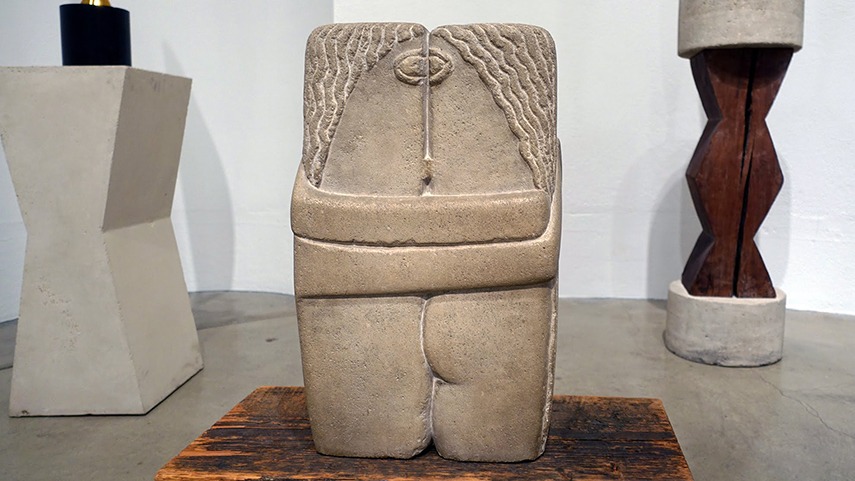 Most Important Artworks by Constantin Brancusi
In 1903, the modern sculptor traveled to Munich and Paris and visited their rich gallery world. In Paris, he was welcomed by local intellectuals and he started working in the workshops of Antonin Mercié and legendary Rodin. After he left Rodin's workshop, he started developing his own sculptural style. His first commissioned work was entitled The Prayer and it represented the first step toward abstraction typical for his later work. In his pieces such as The Sleeping Muse and The Kiss, Brancusi has used simplified geometrical forms and his work was deemed very innovative - it became appreciated in France, Romania and even in the United States. In 1913, Brancuși's work was showcased at the Salon des Indépendants and the Armory Show in the US. In 1920, he developed even more notorious reputation thanks to his piece Princess X, inspired by princess Marie Bonaparte, who was a direct descendant of the iconic Napoleon Bonaparte. After the great success of this sculpture, Brancuși started working on his pieces with much more care and originality One of his major groups of sculptures from this period is entitled Bird in Space and it represents simple abstract shapes of a flying bird. Over the following 20 years, Constantin Brancuși has developed multiple versions of Bird in Space. These versions were cast prevalently in marble or bronze and they have participated in numerous gallery exhibitions. Brancuși died in 1957 and he was buried in Paris. In 1962, a few years after his death, his Bird in Space became the inspiration for the Clio Art Award statuette. Google has commemorated Brancusi's 135th birthday with a Doodle in 2011, consisting of seven of his works, and his artworks are currently housed in the National Museum of Art of Romania in Bucharest, the Museum of Modern Art in New York and other museums across the world. The Philadelphia Museum of Art has the most comprehensive collection of Brancuși's sculptures in America. The artist's piece entitled Madame L.R. was sold for $37.2 million in 2009, setting a top price for a sculpture.
In 1962, a few years after his death, work from Brancusi's collection Bird in Space was born and it became the inspiration for the Clio Award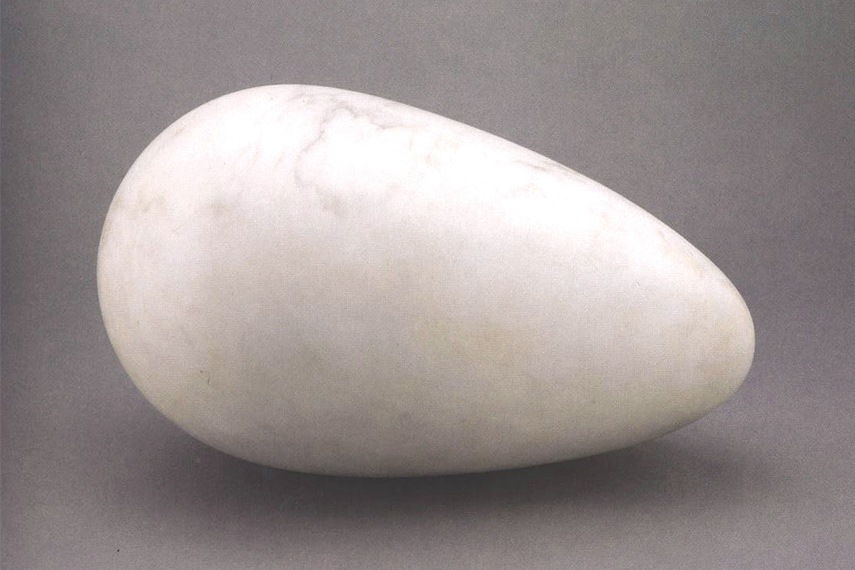 Legacy, Exhibitions and Studio of Constantin Brancusi
Brancuși's legacy consists of over 1200 photographs and 215 sculptures. He left part of this collection to the French state, on condition that they rebuild his workshop. This reconstruction of his studio, which is close to the famous Pompidou Centre, is nowadays open to the public. It is known that Brancusi's studio has inspired Swedish architect Klas Anshelm when it comes to his design of the Malmö Konsthall from 1975. Due to his great contribution to the art world and his constant search for the finest beauty, Brancuși was elected to the Romanian Academy in 1990.

The artist lived and works in Paris, France.
Featured image: Constantin Brancusi - Sleeping Muse, 1910 - image via artblart.com