Corine Pagny is a French artist, born in Saint-Pol-Sur-Mer, in 1959. She is known for her delicate, yet powerful drawings, which investigate the symbols and myths surrounding the body. She attended the École Nationale Supérieure des Arts Appliqué et des Métiers d'Arts in Paris, France and earned her degree in 1981.
The drawings of Corine Pagny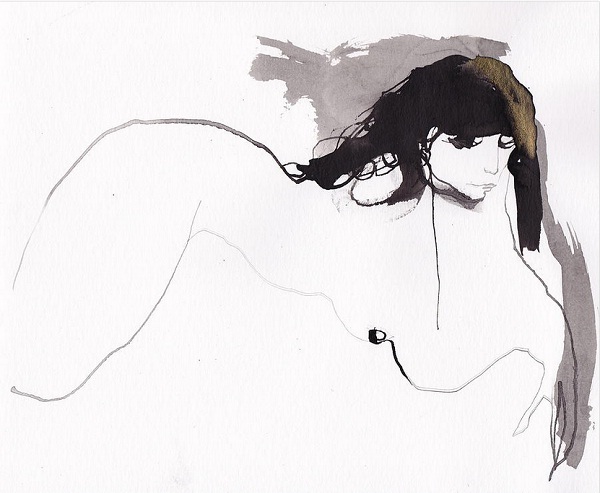 Pagny draws with ink, mixed with water, using strong stokes which resemble gestures of a dance. Her predominantly monochromatic drawings, with touches of gold, are often full of intimacy and freeing impulses. She is inspired by belly dance and its celebration of feminity, voluptuosness and sensuality, the dance she discovered in the Middle East. Her delicate works explore the symbols and the myths involving the body.
Delicate, yet powerful works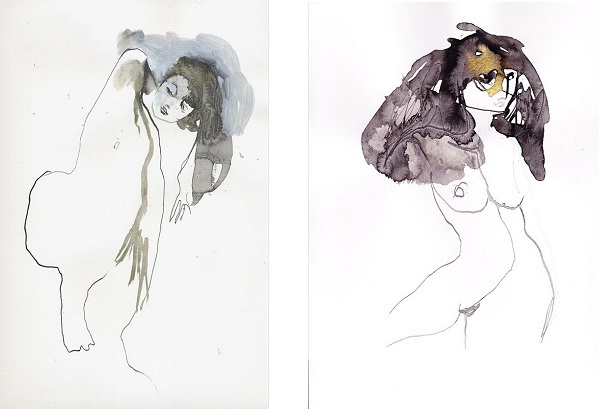 Corine Pagny has exhibited her works in Paris, Marseille, Strasbourg, France; London, United Kingdom; Dubai, United Arab Emirates; Shangai, China; Busan, South Korea, and Brussels, Belgium. She was nominated for AZART prize in 2012, at Macparis, contemporary art show.
Corine Pagny lives and works just outside of Paris, in Vaux-sur-Seine, France.
All images copyright © the artist