Strange are the ways of God! One day you can be a catholic nun, embracing the faith and teaching others about it, and the next you can be one of the most popular artists in the world. Corita Kent was a nun for a good number of years before she sought a dispensation. By that time, she has already established her reputation as a Pop artist, being compared with the king himself, Andy Warhol. While her fame peaked in the '60s and '70s, after her death in 1986, she was slowly slipping into oblivion, forgotten by almost everyone. However, lately, there have been some rather persuading tendencies with intention of getting Kent receive recognition for everything she'd done in her thirty-year-long career.
Early Life and the Immaculate Heart of Mary order
Frances Elizabeth Kent was born in Fort Dodge, Iowa, but her family moved to Hollywood, California later that year. After graduating from Catholic Girls High School in 1936 (now Bishop Conaty-Our Lady of Loretto), she immediately entered the Order of the Immaculate Heart of Mary, taking Sister Mary Corita as her religious name. She graduated from the Immaculate Heart College, earning her BA in 1941. Three years later, she was assigned to teach at the primary school in British Columbia. In 1947, Kent was called back to Immaculate Heart College to join the faculty of the Art Department, and almost simultaneously, she began graduate school at University of Southern California. Four years later, she graduated from USC, already having begun producing screenprints as she was nearing her master's degree. In 1952, the artist won first prize in both the Los Angeles County print competition and the California State Fair for the lord is with thee, and in the next decade, her reputation as both the artist and educator continually grew. Kent first saw the work of Andy Warhol in 1962, at Ferus Gallery in Los Angeles, where he first showed his famous soup cans. In the summer of that very year, charmed and influenced by Warhol's work, Kent produced her first Pop print.
Corita Kent studied at Immaculate Heart College and University of Southern California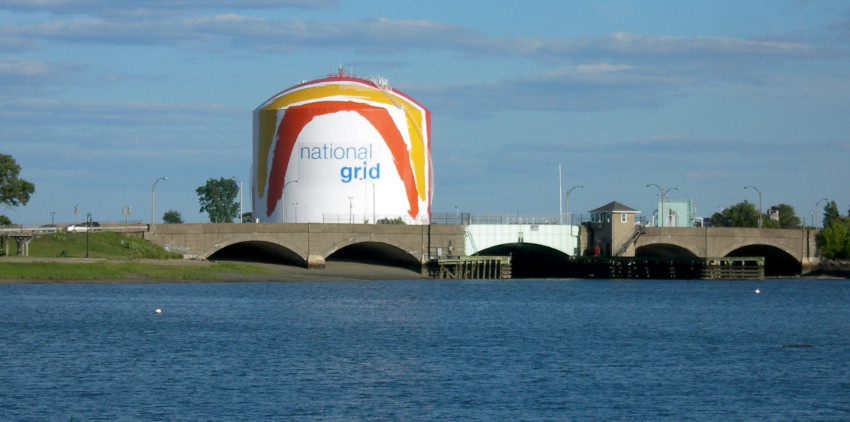 Later Life and Leaving the Order
1962 was also an important year for Kent on the spiritual level, as Pope John XXIII convened Vatican II, wanting to bring faith closer to the ordinary people (there was some major reforming – the services were now being conducted in English instead of Latin, the nuns were allowed to wear secular clothes). The immaculate Heart nuns embraced these changes rather quickly, to the displeasure of the local archbishop.[1] Kent was commissioned to create a banner for the Vatican Pavilion at the 1964 World's Fair in New York, and she became a chair of the IHC Art Department. The Los Angeles Times named her one of nine Women of the Year in 1966. However, exhausted from a trying schedule of teaching, exhibiting, speaking tours, and a newfound level of celebrity in 1968, Corita Kent took a sabbatical with intention of returning back the following year. However, during that time off, she had a change of mind, deciding not to return to the order or go back to teaching. Instead, she sought a dispensation (an official release from her vows), leaving the Immaculate Heart of Mary on good terms. Two years later, when the entire IHM decided to reform as a lay community, she spoke on behalf of her former sisters during a visit by the Papa Nuncio. Her affections and ties remained strong throughout her life and the Immaculate Heart Community, the lay community formed by the IHMs, was the major beneficiary of her will.
The images represent new and modern view on both society and religion
Art of Corita Kent
She showed an early proclivity for art and her father encouraged her to develop it. As a younger artist, she was influenced by medieval art she was studying, but also quite intrigued by the contemporary happenings. In the first part of her career, the influence of abstract expressionism is evident, but since 1962, she moved on to Pop art movement that developed in Los Angeles in the early 1960s. As she was finishing her graduate degree, Kent began serigraphy or silkscreen printing, thinking it would be a good method to teach her students, many of whom were pre-service teachers. Serigraphy appealed to Kent for another important reason, she wanted her art to be affordable and widely available and serigraphy allows for the production of multiple works. She also added one more step to her approach – she didn't want for any of her prints to be valued more than others, so she didn't number them and sometimes she did not even record the full size of the edition. Her prints are hand-signed though and typically were only issued as one limited edition. As for the aesthetics, the artist had this earnest, collaborative approach to art-making, combining themes from faith, politics, sending the messages of hope and acceptance. Her work also asked philosophical questions about military brutalities in Vietnam, conflicts between radical and conservative positions inside the Catholic Church, but also the every-day topics such as poverty and racism.
She decided to make a change in her approach and turned to Pop Art in the early 1960s
2016 AIGA Medalist and Recent Recognition
In 1974, Kent was first diagnosed with cancer, entering a fierce battle with the disease that would ultimately claim her life twelve years later. She continued producing during this difficult period, and some of her work achieved prominence in the '80s, though few people who saw it would have known the name of the artist.[2] In 1986, the cancer was found for the third time, this time in her liver. She died on September 18, leaving her unsold works and copyrights to the Immaculate Heart Community. Although famous, she never received the kind of recognition she deserved. Overlooked by the most of critics and theorists (both as a woman and a nun, she was a victim of an axiom of art (under)valuation that persists even in contemporary days), Kent was never considered as a part of the mainstream Pop phenomenon. However, in the recent years, there has been a resurgence of attention given to her, finally recognizing her place in and significance for the movement. Her work is included in several prestigious collections, such as The Whitney Museum of American Art and The Metropolitan Museum of Art in New York, and Museum of Fine Arts in Boston. In 2016, she was named one of the AIGA medalists.[3] Her unique style, which depicted a better world, continues to be a potent influence for many artists working today.
Corita Kent lived and worked in Boston, Massachusetts.
References:
Barnett D. C. A Nun Inspired By Warhol: The Forgotten Pop Art Of Sister Corita Kent (2015), NPR [September 12,2016]
Hoogwaerts R. Corita Kent, Warhol's Kindred Spirit in the Convent (2015), The New York Times Magazine [September 12,2016]
Dackerman S. Corita Kent (2016), AIGA [September 12,2016]
Featured image: Corita Kent - portrait - image courtesy of Corita Art Center