Focusing on portraiture with the use of distinctive heavy black lines and colorful geometric patterns, Craig Redman aka Darcel Disappoints creates faces that emphasize individual elements, giving the equal attention to all head parts. His illustrations, fabric design, typography and editorial design are filled with simple messages executed in a lively and optimistic way. Using the modern-day tools as iPhone, camera, laptop and Photoshop, he also every once in a while reaches for traditional pen and paper, letting the inspiration to guide him. His cynicism with the indication of hope creates a characteristic visual language that always delight the viewer's senses.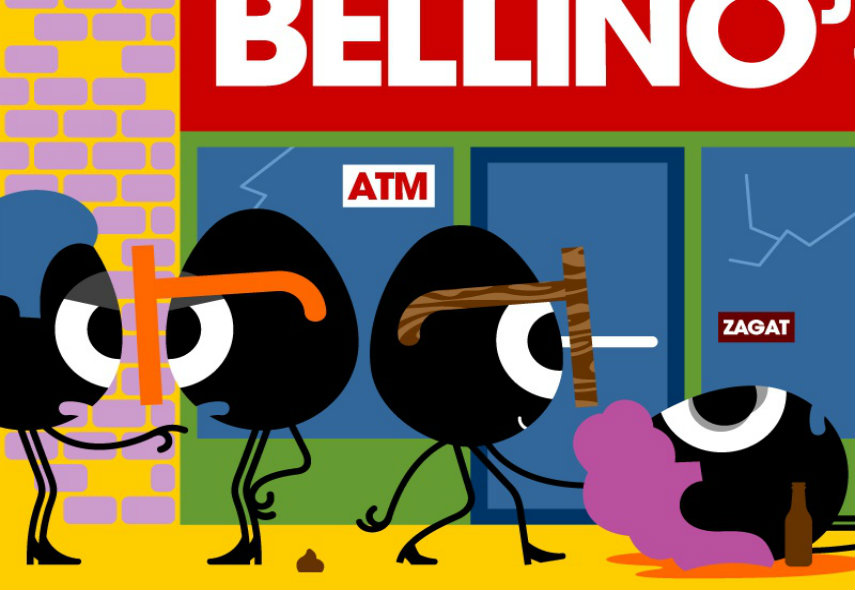 Studio Craig & Karl: Working with Impressive Clients
Redman was born in Australia, in rural area of NSW. Spending childhood with the father who was a weekend painter made an early introduction to creative commitment. He read a lot of books about Australian art and was particularly fascinated by Expressionist painter Albert Tucker. He later moved to Brisbane to study where he earned bachelor degree of Design. He lived and worked in Sydney for four years and his decision to move to the US in 2007 was unexpected and spontaneous after getting lucky in the green card lottery. In 2011, along with his friend Karl Maier, he created multilateral design studio Craig & Karl with an impressive client list, like Google, Nike, Apple, Vogue, Vanity Fair, Washington Post and The New York Times. Living in the different parts of the world, New York, and London, creative duo collaborates daily making basic but effective works of art. They met on the first day of University since when they have been working together, first with former collective Rinzen. Their work has been exhibited worldwide, as at the Musée de la Publicité (Paris), Onassis Cultural Centre (Athens), Museum of Contemporary Art (Mexico) and the Museum of the Moving Image (New York) among the others. The artist asserts the advantage of the partnership with someone on the other continent considering the fact that when one sleeps, the other works and opposite. Power of their work lies in its simplicity . Reducing things down to the most simplistic forms, they take away all unnecessary elements, that enable clear and uncomplicated communication with the viewer.
Studio Craig & Karl created number of design projects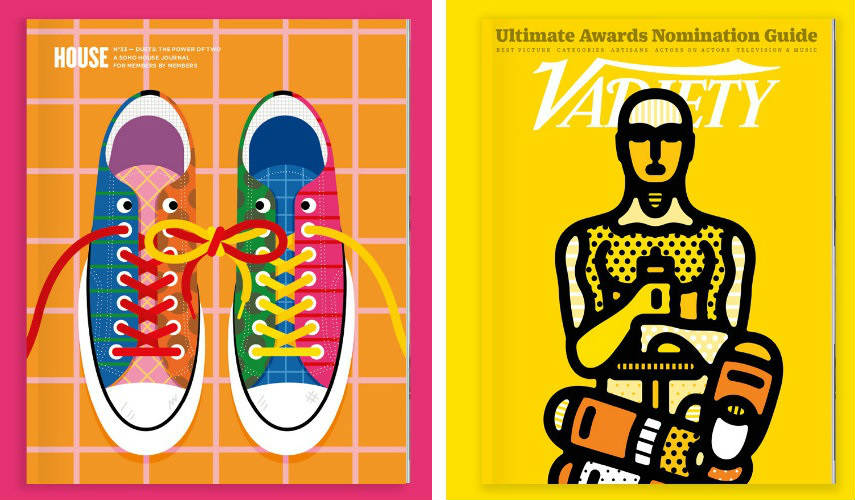 Who is Darcel Disappoints?
His solo project, illustrated blog Darcel Disappoints describes moments of everyday life in downtown New York with his character in the form of a cynical eye that evaluates stuff that surrounds him. He looks through his monocle, making the victims from art, shopping, booze, eating, etc. Considering his observation after his move to New York, usual things that every man notices when he comes to new place and that his family constantly had different questions, Redman decided to start a blog where everyone could follow what he was doing. Creating as simple as possible character, Darcel is basically an egg with spaghetti arms and legs, easy to draw and represent banal everyday situations. Very appealing, he has won many hearts worldwide and induced numerous important collaborations with Parisian concept store Colette and Chanel, that launched him into the world of fashion industry. Not being a fantasy hero, but grounded in reality, Darcel is a semi-autobiographic and everyone can find something in his life that's similar to their own.
Darcel Disappoints describes moments of everyday life in downtown New York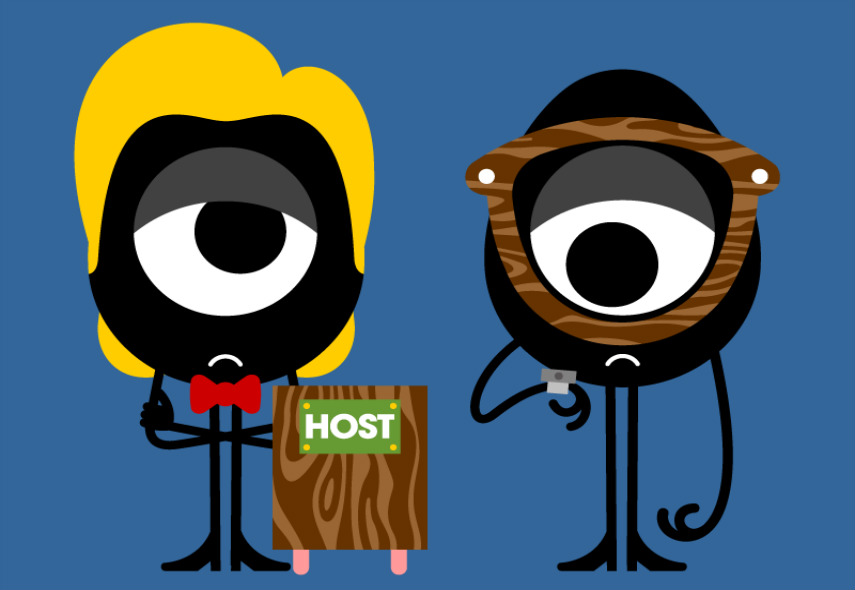 Craig Redman's Portraits
Redman is also known for his distinctive portraits, acrylic paintings made on wooden boards that represent both unknown and famous faces of people who passed through his life, as a document of particular period in time. At the beginning, all of his subjects were his friends and he feels nostalgic about those works because most of them live in Australia. Finding easier to draw someone he knows, he chooses the color treatment depending on their personalities and character. Initially, the portraits were black and white and over time he started adding more and more colored spots, but at one point he decided to strip them back again, beholding it like a circle in that sense. Portraying faces, he focuses on each and the smallest element, trying to notice the bags under the eyes, the bald patch in the beard or area between the eyes and the eyebrows, emphasizing those with patterns.
He chooses the color treatment depending on their personalities and character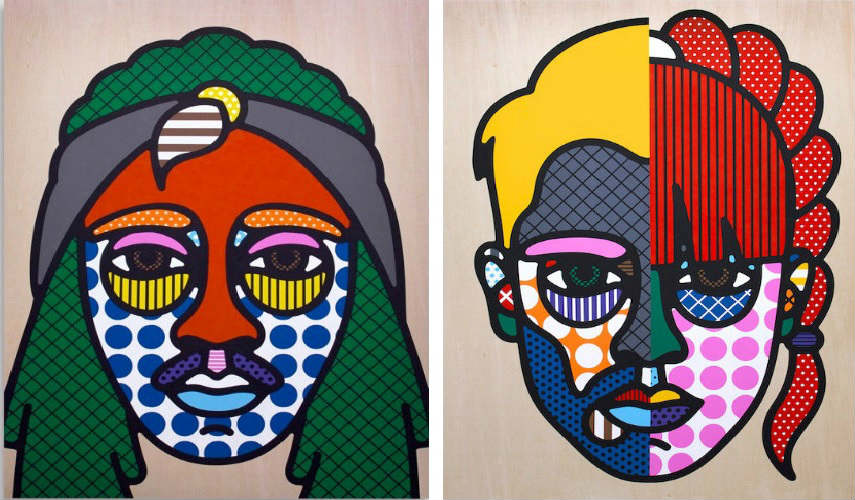 Success Across the Continents
Redman's first solo show, held in 2010 at the Parisian Colette attracted a lot of attention and since then he continued to exhibit in both solo and group shows worldwide. He also made a great success with his illustrated character Darcel who became an international cult, recognizable among numerous fans. Avoiding the idea of getting bored, he always strives to do many different projects, paintings, installations, 3D renderings, animations, illustrations, design and big mix of all of things. Redman finds his inspiration in different creative people, from Jeff Koons , Roy Lichtenstein, David Hockney , Yayoi Kusama and Takashi Murakami to Memphis design, NeNe Leakes and Hapshash and the Colored Coat. Considering himself pessimistic person, he has always thought strange the fact that he uses primary colors in his creative expression. Drawn by ridiculous, brightly colored things, unusual and hideous combinations, as for example are orange and pink, he thinks they bring happiness and positive attitude. Reds, yellows and blues determine the character and make recognizable his portraits, designs, murals and sculptures. Bold black outlines filled with vivid colors creates cheerful and hopeful art that is equally convenient for child's bedroom and gallery walls.
The artist is represented by The Garage Amsterdam Gallery.
Craig Redman lives and works in New York
Featured image: Craig Redman - Artist portrait, Image via highsnobiety.com