Crail Moansburg is a Dutch artist known for his colorful and expressive screenprints made in his studio in the Karl Marx Factory in The Hague.
Born to a German mother and American father, the artist attended the Royal Art Academy in Arnhem, a city located in the eastern part of the Netherlands, when he was eighteen years old. His works were stunning, but that was not enough for the young artist, so he interrupted his career as an art student to become a manager in a club in the Spijkerkwartier district, the part of Arnhem that has been well known for its red lights in the past decades.
Art by Crail Moansburg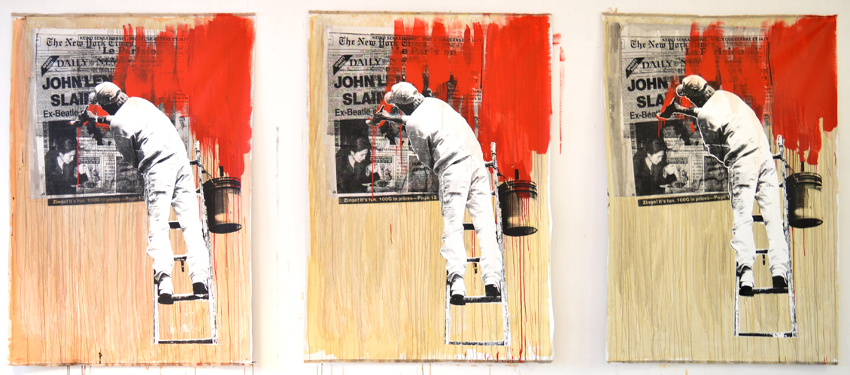 Inspired by a new job, Moansburg also took up his paintbrush again. Behind the scenes, the artist captured scenes of performances and performers in the nightclub. He used the posters announcing shows in the backgrounds of his work.
After the club was dismantled by the local authorities, Moansburg had no choice but to focus himself on his original talent again. Originating from the thought that art should be, above all, layered, his visions on the aesthetics have been developed and made explicit. His paintings depict randomness of the fetishes the people has developed influenced by the culture of capitalism. Also, his art shows a high admiration for the past times.
Tigra - 2015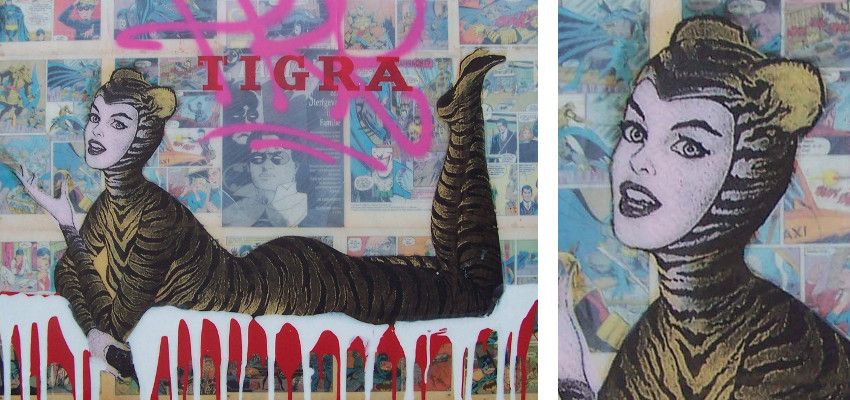 Crail Moansburg has participated in several shows. In July 2015, his work was included in group show Dog Days in London's Hang-Up gallery.
Anything but Kissing on the Lips was Moansburg's show organized with his Mrs. Moansburg in a former brothel in the red light district in Amsterdam in October, 2014.
Test Pilot Blues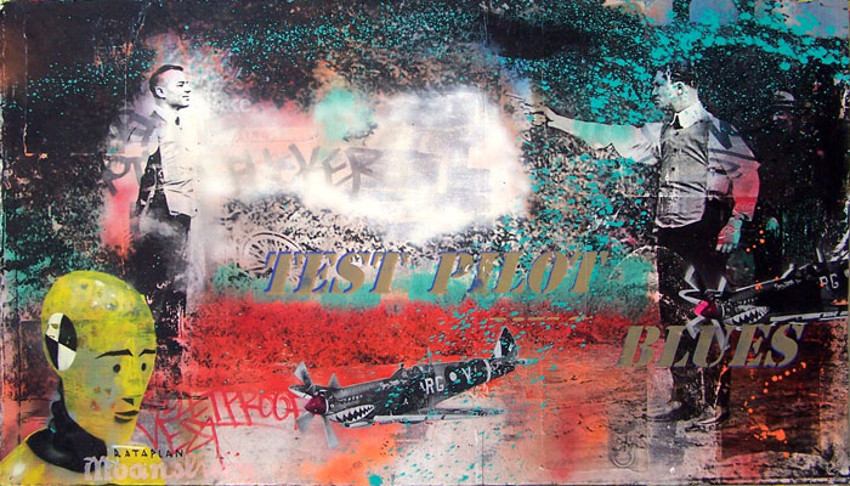 Crail Moansburg is represented by Hang-Up Gallery in the UK.
Featured image: Crail Moansburg - Tile Tells
Images Courtesy Hang-Up Gallery