The seventies were an extremely interesting part of history. Amongst a number of social, political, and economic events that changed the way we perceive the world around us, the decade saw the growth of graffiti culture that began in New York City and brought fame to numerous highly talented artists. One of the artists who has been at the forefront of a new art movement is John Matos, better known as CRASH to graffiti lovers. CRASH stands as the representative of the first generation of graffiti artists, and though he deals with the imagery of comics, he gives it his own flavor and do it in his own unique style.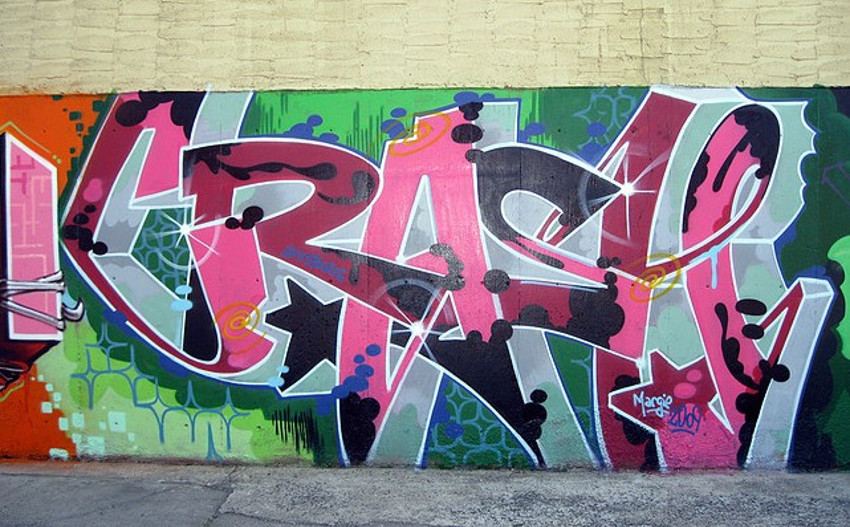 A Pioneer of Graffiti Movement
Born in 1961, in the Bronx, New York, Matos took his alias after he unintentionally crashed the computer in his high school. As a teenager growing up in the Bronx, CRASH grew up riding the subways in NYC and using sides of wagons as canvases. Working alongside other pioneering American Graffiti artists, such as Dondi White and Zephyr, CRASH's bold, blocky signature graffiti on trains began to appear throughout the city. The first years of the 1980s were the turning point of his career when he started transitioning from trains to galleries.
In the beginning of the 1980s, CRASH began exhibiting his work in galleries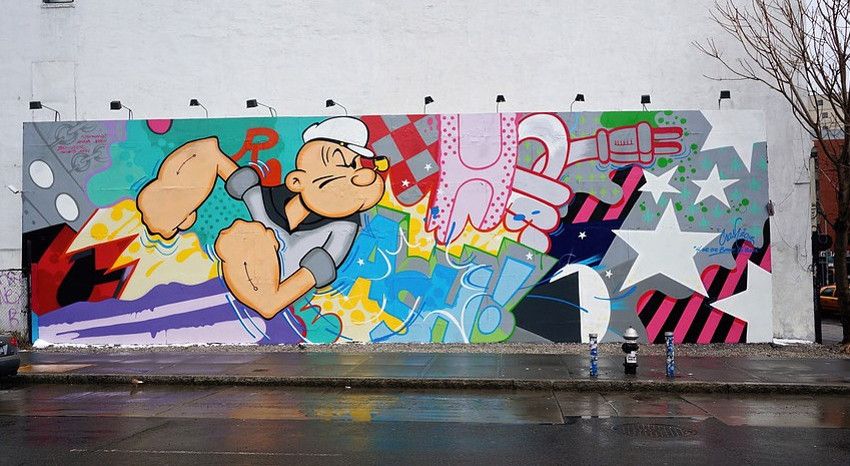 From Graffiti to Galleries
In October 1980, 19-year-old CRASH curated the pivotal exhibition entitled Graffiti Art Success for America at Fashion MODA in the South Bronx. The show, which included work by artists such as Futura 2000, Lady Pink, and John Fekner, was one of the first to allow the writers to paint directly on the walls and facade of the gallery. This groundbreaking exhibition has played a crucial part in legitimizing the graffiti movement. It opened up new possibilities for graffiti in a gallery setting connecting street artists and the downtown fine arts world, with CRASH as a pioneer.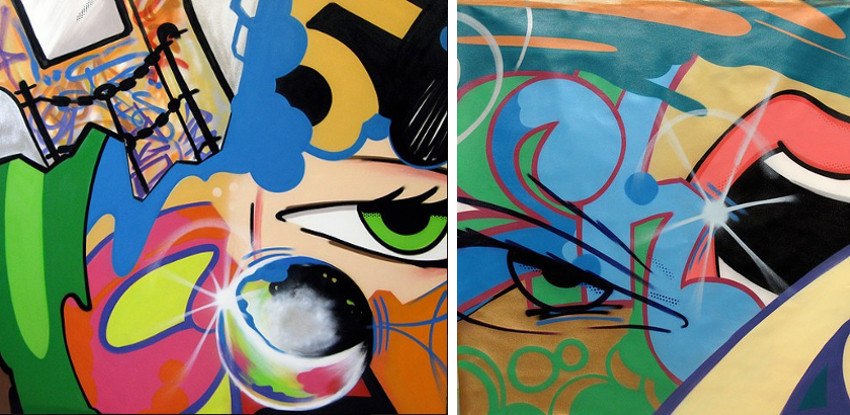 Exhibitions and Collections
In the following years, CRASH started exhibiting his artworks across the US, as well as overseas. In 1983, he had solo show at Sidney Janis Gallery, and one year later, Crash had a breakthrough in France – alongside such legends as Robert Combas, François Boisrond, Hervé di Rosa, Jean-Michel Basquiat, and Keith Haring, he participated at the exhibition named 5/5: Figuration Libre, France/USA at the Museum of Modern Art of Paris. Since then, his oeuvre has been exhibited in more than 150 shows in museums and galleries throughout the world. His work is included in such notable collections as the MoMA in New York and the Groningen Museum in the Netherlands. He has partnered with many companies for brand collaborations including Absolut Vodka, Levi's, Ferrari and more. For Fender Musical Instruments, he painted guitar amps and famous "Crushocasters" guitars, played by such guitarists as Eric Clapton and John Mayer.
Matos' work has been included in more than 150 shows throughout the world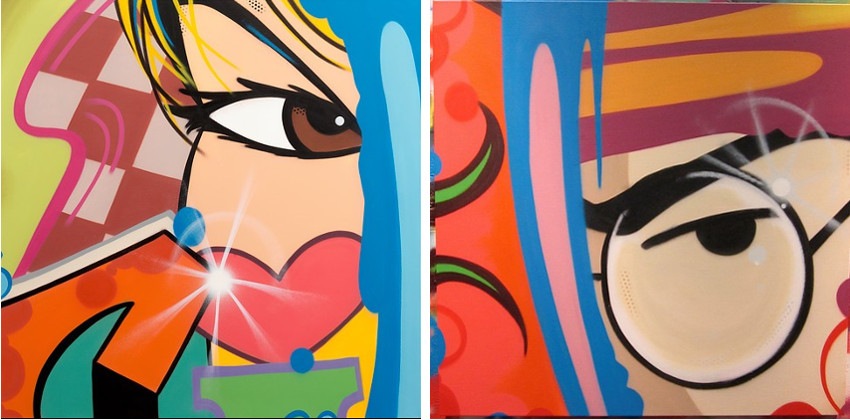 Pop Art Graffiti
Over the years, CRASH has developed his own instantly recognizable style that fuses pop iconography and graffiti. His paintings - always realized with spray cans - seem to depict the modern world's pure essence, revealing a pictorial inventory close to comics, letting explode colors and expressing the artist's moods, feeling and thoughts. Often inspired by American artists Roy Lichtenstein and Tom Wesselmann, his imagery is filled with bright flashy colors and tightly cropped compositions. With four decades of experience in graffiti, CRASH remains recognized as one of the pioneers of the movements and legend of the Bronx whose work inspired a whole generation of young artists.
The artist is represented by Zimmerling & Jungfleisch in Saarbrücken, Germany, Gregg Shienbaum Fine Art, Miami, FL, Rosenbaum Contemporary, Boca Raton, Rosenbaum Contemporary, Bal Harbour, iDroom, Geneve, Galerie Brugier-Rigail, Paris, and Vroom & Varossieau in Amsterdam.
John CRASH Matos lives and works in the Bronx, NY.
All images © the artist