CT is an Italian artist, labeled the "King of Italian minimalism" and born in a little town near Turin, Italy. The artist is known for his innovative and minimalist graffiti style, that resembles a brand logo. His art, which doesn't really belong to the graffiti world, can be found in abandoned places. His favorite street art places are Berlin, Germany and Paris, France.
Simple and effective letterforms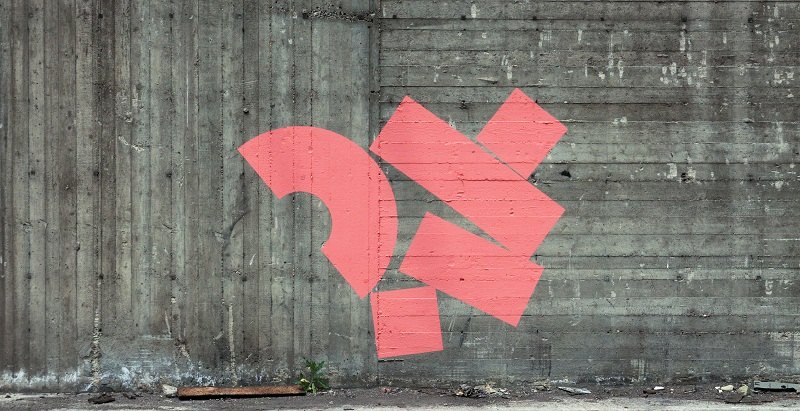 CT liked drawing as a child, and he started doing graffiti in the middle school. He lived outside Turin, and didn't know much about graffiti writing, so for a long time he only did sketches, without painting walls. In 2003 or 2004, he took his artworks to the streets of his town, and started painting the walls with his friend Kurz. Since the very beginning of his art practice, CT has tried to avoid following a particular style, and create something new and original instead.
His works, characterized by bold fonts, bubbly curves and straight angles, are made by oversimplifying shapes. He starts the process by drawing the outline with a pencil and then filling the shapes. CT looks up to other contemporary artists, whose styles resemble his, mostly American and Italian artists.
Graffiti minimalism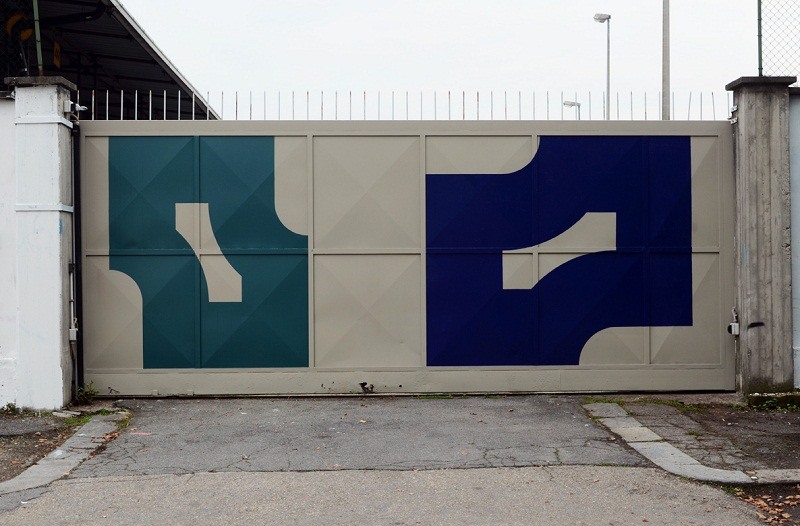 His first solo exhibition took place in 2009, at The Crypt 747, an independent gallery in Turin.
He is represented by Paris-based online gallery Artsuggest.
CT lives and works in Turin, Italy.
All images courtesy of the artist and graffuturism.com