Every man has certain aesthetic assumptions and everyone's expectations and observation always includes experience. Questioning how we learn to see, recognize and memorize things, Cynthia Greig is trying to provoke the viewer into seeing the photograph excluding any previous knowledge. Her aim is to create the images that research how information get's to the consciousness, becomes the part of the memory and effects on our understanding of the world. The photograph has one unique role – to negotiate with what we consider to be real.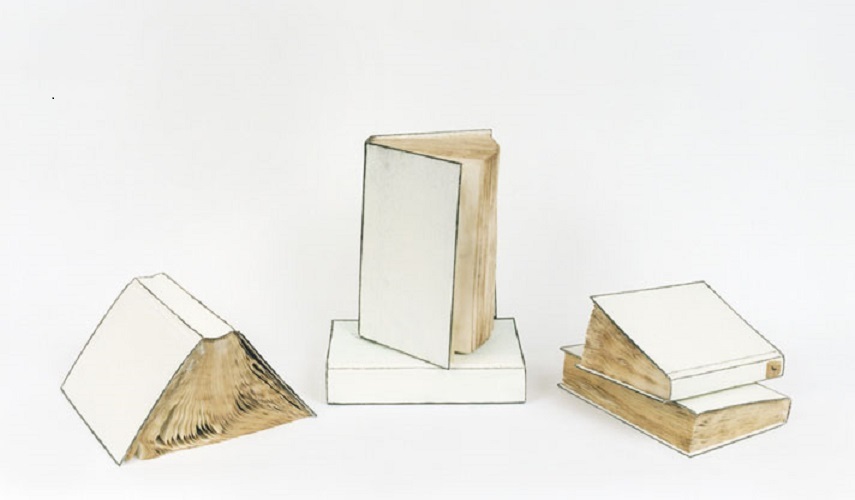 Photography as the Truth
The Relation between photographic truth and perceived reality is shown in series Representations. For a construction of the photographs, she was painting the objects in white color, leaving partially its natural color, drawing an outline onto it and photographing the transformed items against the white background. She provokes the observer to consider the truth of photography by reconsidering perception of the reality of common objects.
Greig is a passionate collector of 19. century photography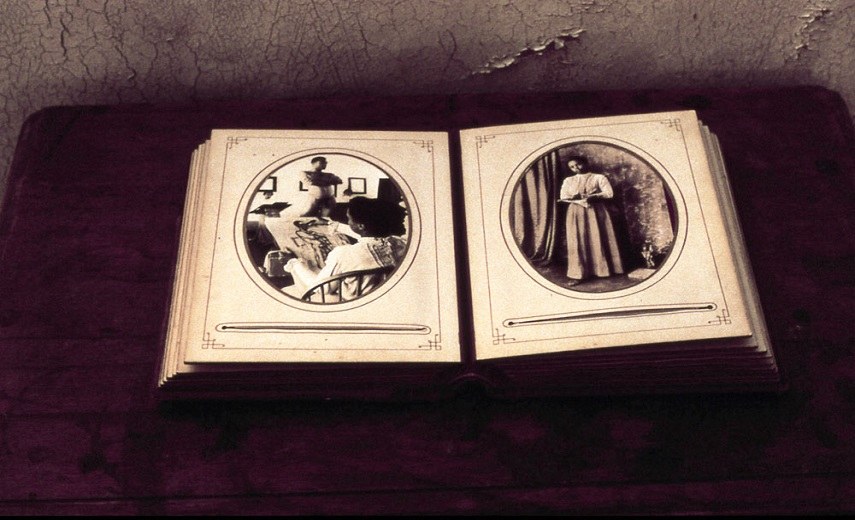 I am Isabelle Raymond
As a passionate collector of 19. century photography, she created an imaginary character, Isabelle Raymond, the nineteenth-century female photographer who dresses like a man, and her male model, M. Claudet. It was a part of her installation, New Eden: The Life and Work of Isabelle Raymond. Inspired by this work, Greig participated in the production of the book of vintage photographs Women in Pants: Manly Maidens, Cowgirls and Other Renegades, which celebrate women who were brave enough to wear pants when it was men clothes only. After her studies of printmaking at Washington University, she graduated art history at the University of Iowa and photography at the University of Michigan. She was rewarded with several recognitions such as Kresge artist Fellowship from the Kresge Foundation (2015), Aperture Prize Runner-Up from Aperture Foundation, New York NY (2007), Creative Artist Award for filmmaking from Michigan Council for the Arts and Cultural Affairs (1990) and many others. Her works are a part of permanent collections of the Museum of Fine Arts Boston, Museum of Fine Arts Houston, The Museum of Contemporary Photography, Chicago, George Eastman House and Museum of International Photography and Film, Light Work, Syracuse, NY, and Smith College Museum of Art as well as corporate and private collections throughout North and South America and Europe.
Humor is a part of Gerig's work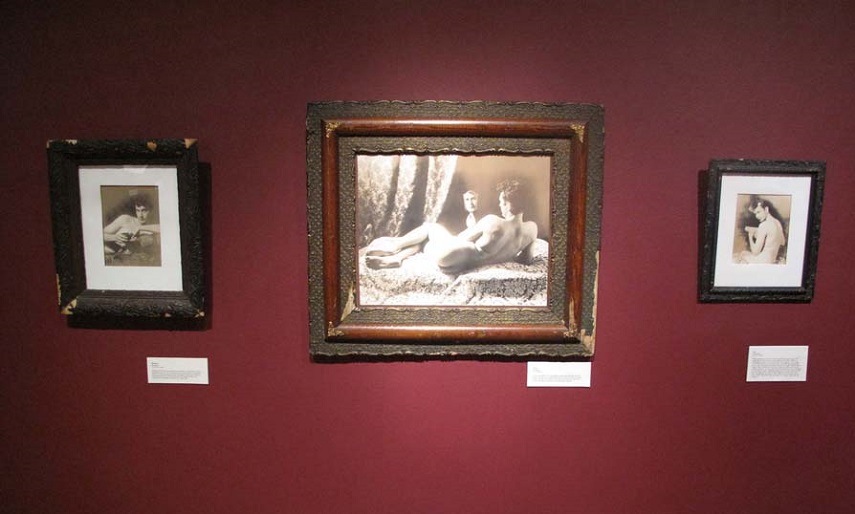 Humor and Irony Reveal the Reality
Cynthia Greig is a visual artist and curator. In her work, she is playing with visual mistakes, often on one humoristic and sarcastic way. Her knowledge of art history and museum experience combined with passion with old photographs have greatly influenced her thinking about the role that public institutions and photography play in preserving the history and creating our understanding of reality. Greig has been making videos and photographs since 1990. Her work is especially relevant in this digital era, when she creates pure, analog images, using her own technique, without computer modifications.
Cynthia Greig is represented by Stephen Burger Gallery, Toronto.
Cynthia Greig lives and works in Detroit, United States.
Featured image: Cynthia Greig - Portrait, photo courtesy of the artist
All images used for illustrative purpose only