Cyrille Druart is a French photographer who uses black and white photography as a way of expressing himself. Born in 1980, he studied Design at ESAG-Penninghen in Paris, but somewhere along the way he developed passion for photography. He works full time as an interior designer, and his passions complement each other.
Photography by Cyrille Druart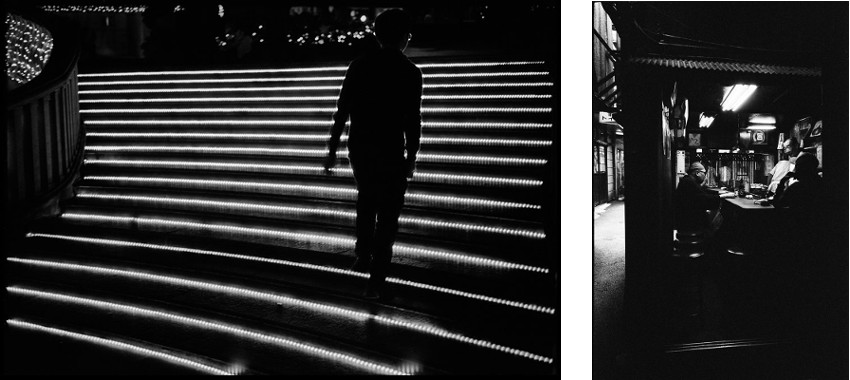 Druart seeks to discover how people interact and behave themselves in big, faceless cities. He targets loneliness and isolationism in people, a sort of paradox in crowded cities, and wants to freeze these moments, giving his photographs a substance of their own by taking off some parts of reality.
Influence of design studies can be seen, as Druart shoots mainly in urban, populated areas, where he captures people, their movement and surrounding structures, and makes relationships between them which are one of the most recognizable parts of his work. He actively seeks unorthodox situations, hoping to evoke some imagination in viewers.
Loneliness in Big Cities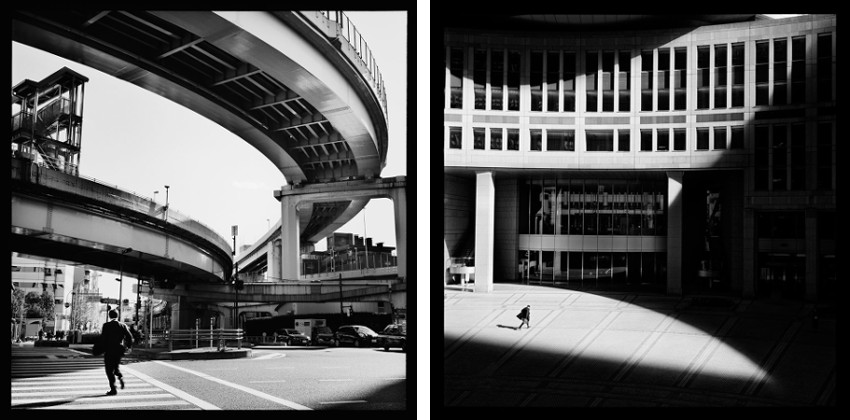 In his photography Untitled 3, 2013 he captured two separate worlds in one piece. These worlds seem hidden one from the other, but not from observers. Luxury of a rooftop pool is opposed by the ugliness and dirt of the construction site below. Once again, the love for design is manifested, as the interestingly-shaped building has also found its place in the photograph.
Recently, Druart participated in group exhibition Mini Don Grand Don at Espace Cinko, Paris.
Untitled 3 (detail)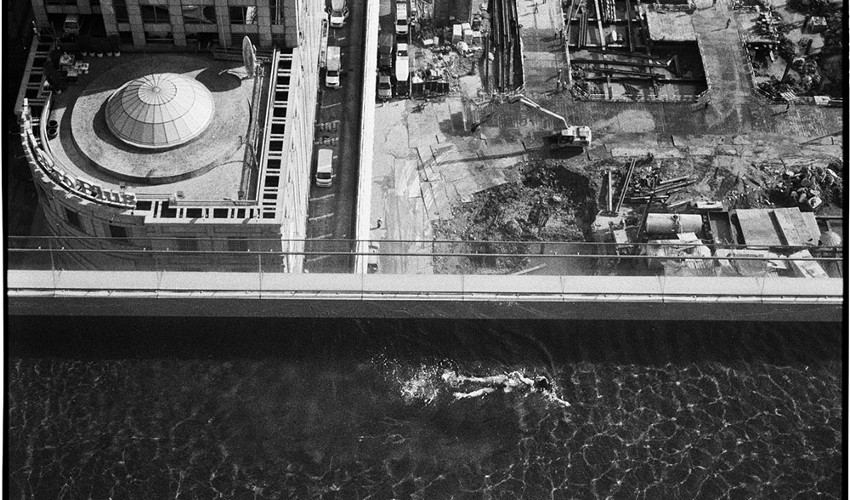 He lives in Paris.
All images courtesy of Cyrille Druart