Dabie Yin Man Chiu is a young Hong Kong-based artist, working primarily with ink and paper. Community, social behavior and relationship between each individual person are the main themes of Chiu's works.
The Art of Dabie Yin Man Chiu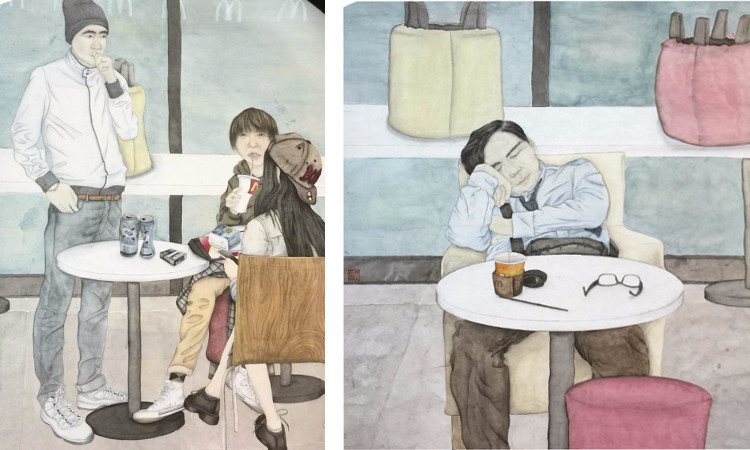 She got her BA in Visual Arts from the Hong Kong Baptist University in 2015. Since her graduation, Chiu became an active member of the Hong Kong art scene. The artist participated in several local exhibitions and projects.
Ink and color on paper

Dabie Yin Man Chiu's paintings are in a collection of Academy of Visual Arts and Library of Hong Kong Baptist University. Her work was awarded several times, including AVA Keeper of Studies Collection Award and Professor Raymond Fung Award for Chinese Painting, both in 2015. In 2011, she was a finalist for Art Dairy Cover Design Competition Award, presented by Young Friends of Hong Kong Arts Festival.
The Art of Dabie Yin Man Chiu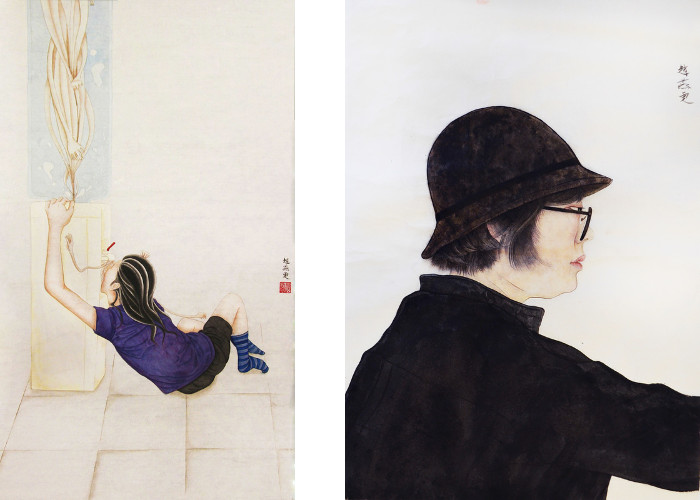 She also designed posters for several campaigns, such as A Good Time with Comics, Be Green, Are You In?, and One World Project 2014. In addition, she designed mobile game characters for Four Direction Limited.
She is represented by The Cat Street Gallery.
Dabie Yin Man Chiu lives and works in Hong Kong.
All images copyright © Dabie Yin Man Chiu
Featured image: Dabie Yin Man Chiu - Crop, 2015 (detail)