James Marshall, aka Dalek, is an American painter, best known for his Space Monkey, a "grinning and malevolent" version of a human being. Apart from painting, Dalek is also known for Photography, Murals, and Illustrations. Marshall was born on May 22, 1968, in New London, CT. Since he was raised by a military family, he grew up moving around the East Coast a lot. For a while, Dalek even lived abroad and graduated from a high school in Japan. In his search for voice and identity, the artist became a part of many subcultures, such as graffiti, punk rock, and skateboarding. He began his education at Virginia Commonwealth University, from which he graduated in 1992, gaining a BA in Sociology and Anthropology. Three years later, in 1995, the artist acquired his BFA at the School of the Art Institute of Chicago.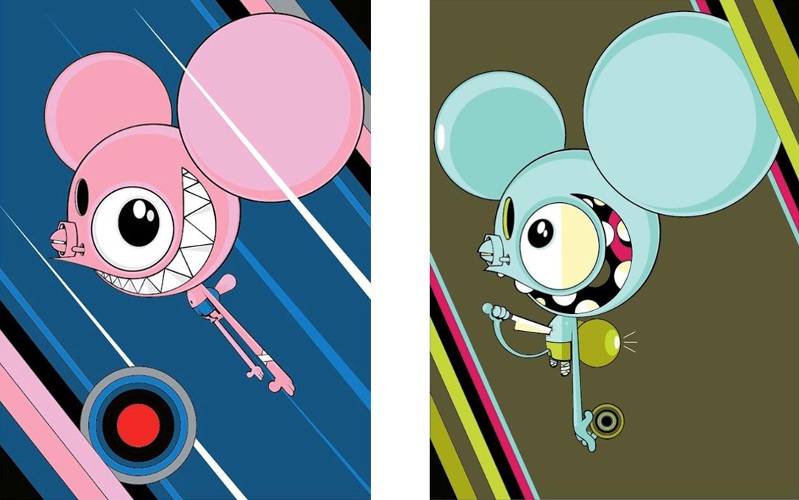 Dalek's Trademark
Drawing from his experiences and passions, Dalek started working on his Space Monkey, a character that would soon become synonymous with his name. It was completed in 1995, and in this artwork, Marshall incorporated his love for pop culture, the "vibe" of the punk scene, street art and cartoons. The curious thing about this artwork is that it is not a monkey at all, but a mouse, or rather, Marshall's concept of a human being. Space Monkey became Dalek's alter ego, a medium through which he expressed his emotions.
Marshall incorporated his love for Japanese pop culture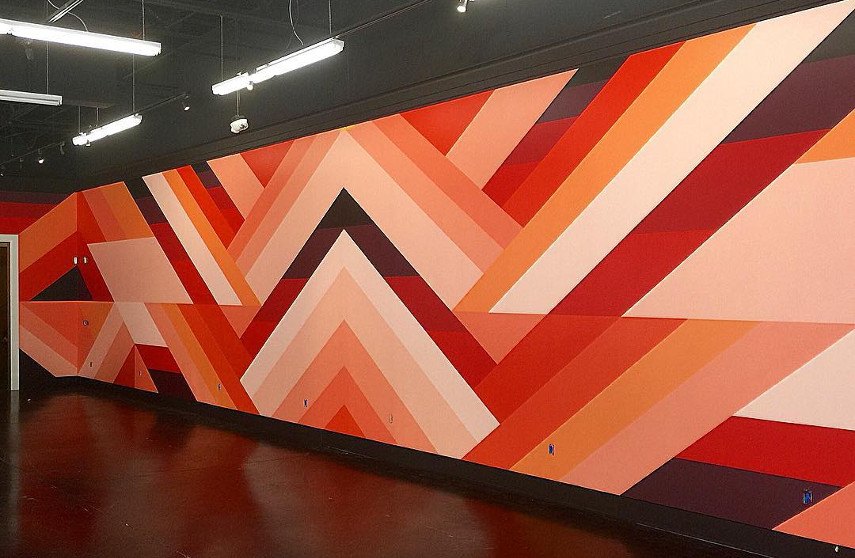 Turning Points in Artist's Career
2001 proved to be a significant year in Dalek's career. In August, the Boston Museum organized a show, displaying the works of Takashi Murakami, which Marshall visited. Realizing that he still needed some sort of articulation when it comes to his own art, and finding it within Murakami's works, Dalek started his apprenticeship with the renowned Japanese painter.
Another turning point in Dalek's career was in 2007, when he had an exhibition, titled Desperate, Rejected and Angry in New York. The exhibition marked the change in many aspects of Dalek's art: his paintings became deeper, layered and far more complex, and he also switched to his real name. His trademark monkey disappeared from his paintings or was only partially there.
2001 proved to be a significant year in Dalek's career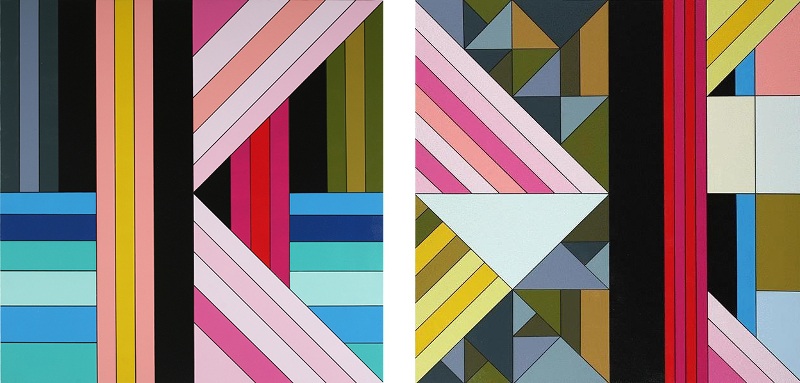 Abstract Style
Characteristic for Marshall's new style is that it has become purely abstract. There is an abundance of flashing colors and multiple planes. Space Monkey is, to a degree, still present in his new paintings, since it provides a base. His paintings now represent the never-ceasing conflicting forces of the universe, which cancel and balance each other out.
Dalek has been praised by many critics, and his artworks have been featured in numerous publications, articles, and magazines, such as The Wall Street Journal, The New York Times, Juxtapoz, etc. He has also participated in numerous one-person and group shows all over the US, Japan, and Europe.
Dalek currently resides and creates in North Carolina, US.
Featured image: Dalek in front of his artwork
All images are courtesy of the artist and Jonathan LeVine Gallery