Dan Jackson is an American contemporary artist born in 1970 in Camden, South Carolina. He is well known for his realistic still-life paintings.
Art by Dan Jackson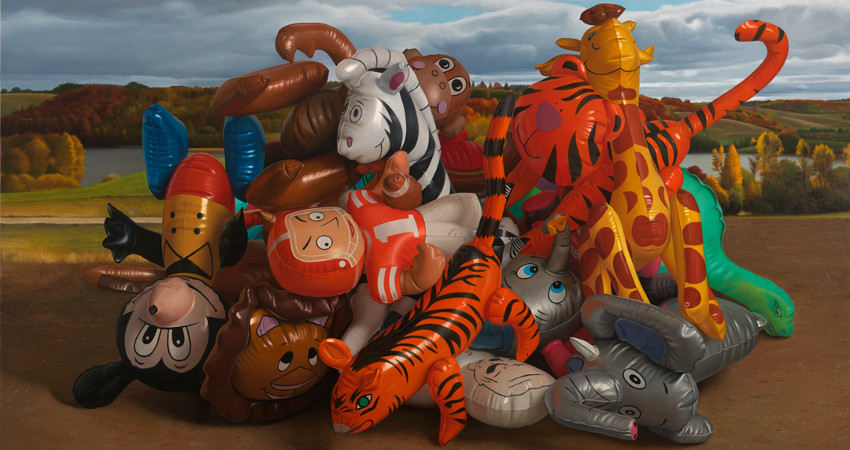 Dan Jackson received his BFA in Painting and Printmaking from Virginia Commonwealth University, Richmond, VA, in 1993, and his MFA in Studio Arts from University of Delaware, Newark, DE in 2011. He has always been intrigued by still-life, so the most of his time as an artist has been spent exploring this genre. The first piece of artistic advice came from his high school teacher, who told Jackson simply to paint what he sees. He didn't think it was a good advice at the moment, but his entire artwork came out of it. There was no need for some kind of secret, magical technique, which would make it easier. If it seems too difficult, do not over-think it. Just use your eyes and look.
Art by Dan Jackson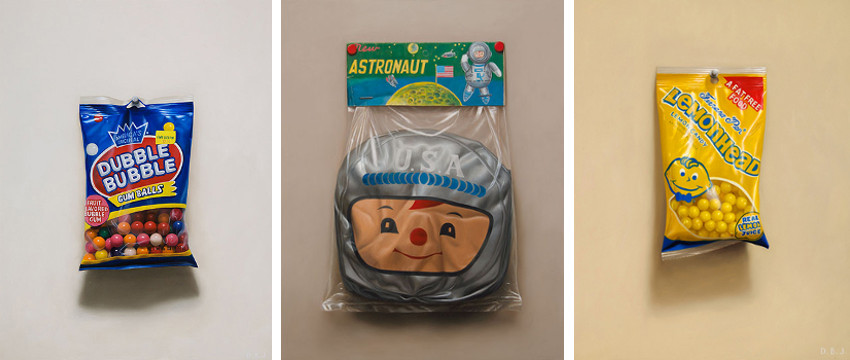 Inspiration comes from everyday object found in houses – from furniture, bags of candies, a ship in a bottle, fruits in a bag, to toys. Sometimes Jackson just sees an object, and the idea is born. That's what happened with inflatable toys, and some great pieces were made. Recently, the artist has been trying to revisit old paintings and change them dramatically. Landscapes are the perfect way in injecting a narrative into a still-life. Also, see-through objects like fruits in a bag or a ship in a bottle are themes of some of Jackson's work. They are interesting because the color of the object is the same as the color of the background, and that makes a good base for some great artworks.
Art by Dan Jackson
He is represented by Dolby Chadwick Gallery in San Francisco, USA.
Dan Jackson lives and works in Claymont, Delaware.
All images courtesy of the artist.