Dan Levin is an American found-object assemblage artist born in 1962, best-known for his Lonely hearts and Objects of curiosity body of work. Born in Los Angeles, the artist grew up in New York and returned to California where he got his degree in Graphic Design and Fine Art in 1984.
Working under a motto - one man's trash is another man's career, Dan Levin juxtaposes relationships between objects in interesting new ways, converting trash to treasure. In such way, he epitomizes the notion of viewing the world through a new lens, giving new perspective onto everyday objects that we pass by every day.
Lonely Hearts Series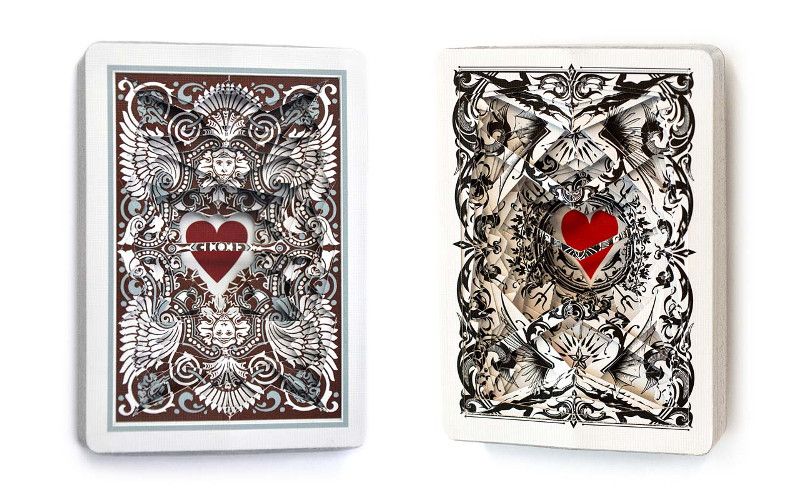 Levin's most significant body of work are his Objects of curiosity, an ongoing series of various assembled discarded items no longer useful for their original purpose. From car parts to driftwood, old books and DNA maps – all of that is used to create singular objects that didn't exist before, such as impossible skateboards, politically charged toilet paper, and many more.
Objects of Curiosity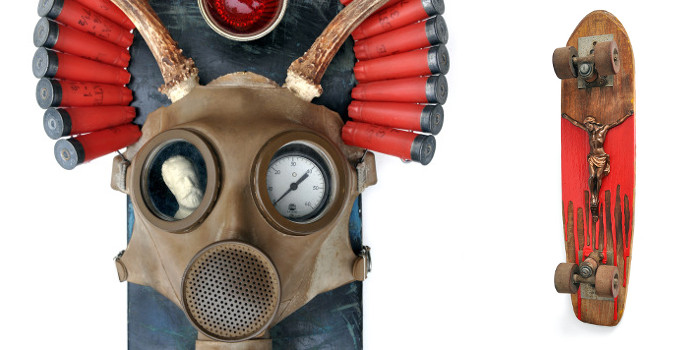 Dan Levin's other body of work – Lonely hearts – is created by cutting various old decks of cards that he gets from eBay, secondhand stores, or friends who know his project. Each of these small cut-cardboard sculptures has a lonely red heart at the very center. The artist flips decks over to show the illustrations on the back and slices away a part of every card to make a sort of stacked shadow-box construction. He also creates kinetic sculptures.
Levin's Lonely Hearts Series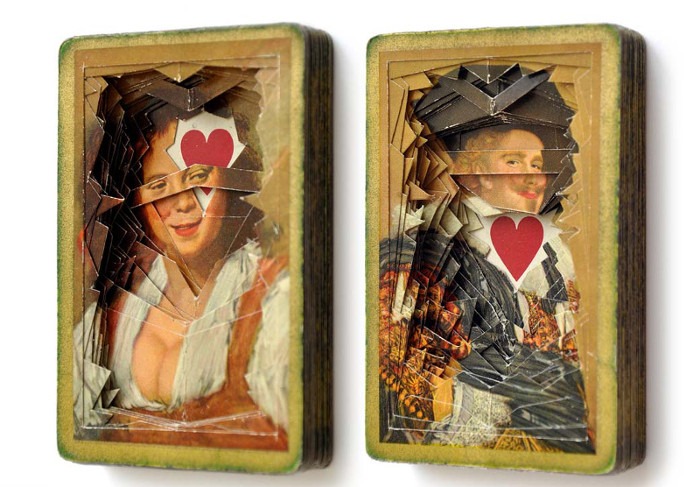 Levin's work is in a permanent collection of several museums around the world, from New York to New Zealand. His art has been featured in group and one-man exhibitions throughout the United States – in Santa Barbara, Los Angeles, San Francisco, Washington and Ohio, and internationally in Australia and France. He is represented by EBK Gallery.
Dan Levin currently lives in Santa Barbara, exploring nature and making assemblages.
Featured image: Dan Levin - Bird of Penetration, 2004-2010
All images copyright © the artist