Dan Withey is an Australia-based British artist who combines bright and eccentric painting style with his strong stance against globalisation and consumerism. Self-taught, Withey mainly works with acrylics and spray paint on recycled board.
Artworks by Dan Withey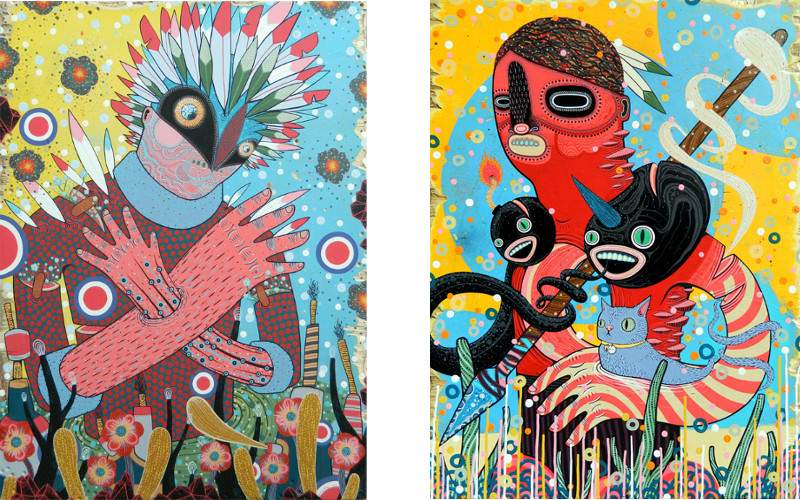 His paintings are highly imaginative works imbued with a playful humour and ungraded emotion usually focusing on human and animal forms combined into creatures that are neither one nor the other. His eccentric characters and an instinctive use of bright colours are often inspired by lifestyle of Native Americans that represents complete freedom; something modern society has lost.
Born in 1986 in Birmingham, the United Kingdom, he moved to Australia in 2004 where he obtained his BA in visual communication specialising in illustration from the University of South Australia three years later. Whilst studying he won first prize in the Design Institute of Australia student of the year awards in the Graphic Design category.
Artworks by Dan Withey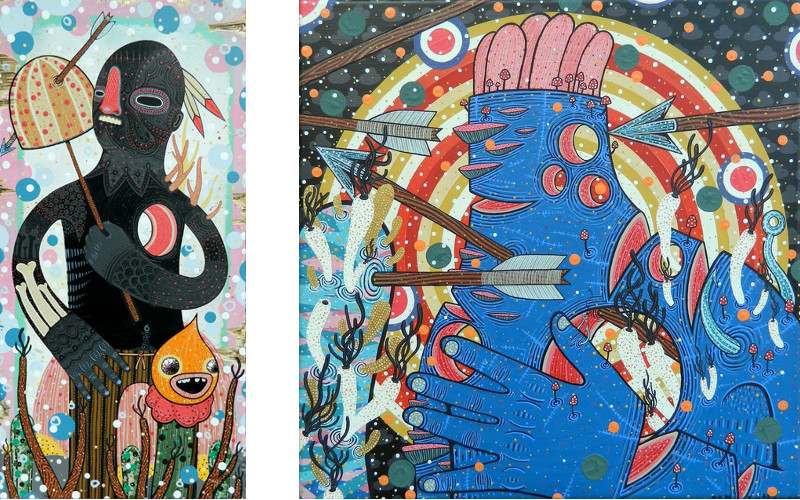 Soon after graduation he decided to devote his time to visual art and since than his work has been included in more than twenty solo shows in such galleries as 19 Karen Contemporary Art Space, Gold Coast; Hill Smith Gallery, Adelaide; Art Gallery of South Australia, Guildhouse; Magazine Gallery, Adelaide; Jackman Gallery, Melbourne; Fad Gallery, Melbourne, to name a few.
The Adelaide-based artist is represented by 19 Karen Contemporary Artspace. In August 2015 he participated in international group show Pain-Ting, organized by the Queensland-located gallery and hosted by Open Walls Gallery in Berlin.
Humans - Solo Show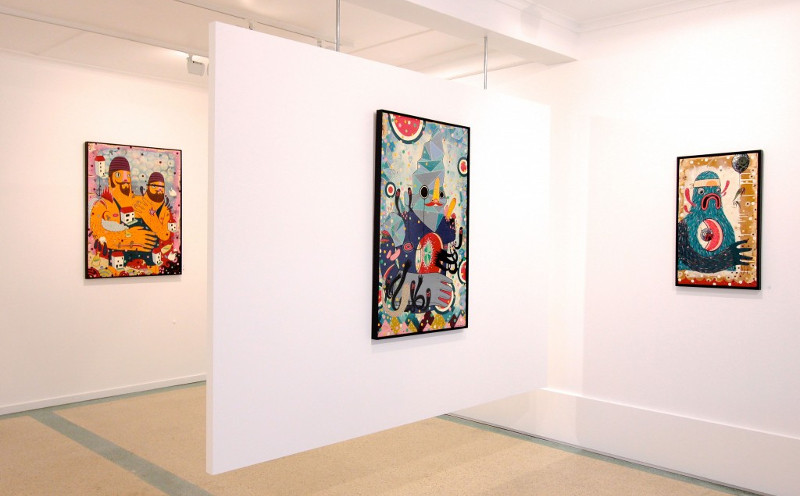 Dan Withey is currently based in Adelaide, South Australia.
All images courtesy © Dan Withey