The elusive point where sculpture, architecture, and performance meet, the place American artist Daniel Arsham calls home, is capable of great inspiration and impression. Always at the edge of art and architecture, experimenting with various approaches and practice, this young colorblind artist has earned the praise of both ordinary museum-goers as well as extravagant show-business stars. His numerable collaborations include projects done with James Franco, Merce Cunningham, Heidi Slimane and Pharrell Williams. He has also received commissions from luxury fashion brands such as Calvin Klein and Louis Viton.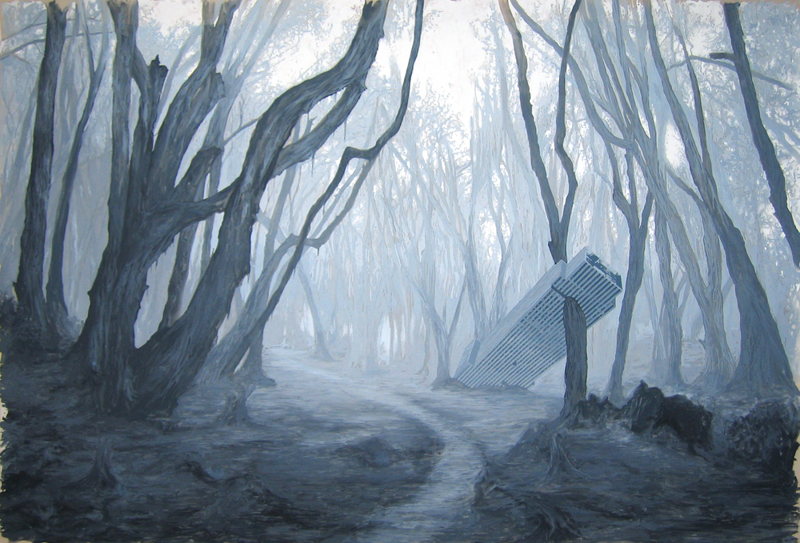 Arsham's Interest In Architecture Sparked by a Hurricane
Daniel Arsham was born in Cleveland, Ohio, and grew up in Miami. He graduated from the Cooper Union in New York. Interestingly, what first drew him to the subject of architecture was an incident of violent weather in his childhood. Witnessing his childhood home become the wreckage of a hurricane and seeing "what's inside the walls" impressed upon him a fluid understanding of architecture. His installations play with the boundaries of space and time as the walls themselves become pieces of art, warping and disappearing, oozing over, under and hiding objects and bodies, as staircases lead nowhere and nature overpowers structures. Arsham seems to enjoy a paradoxical, sometimes dystopian, view of the past, present and future, placing us in the proverbial shoes of our ancestors as he encases everyday objects in volcanic ash, seemingly found at a future archeological excavation site. Another staple of his work is the play with negative space, objects seemingly there under a bed sheet or inside the wall, but actually hollow, only their resemblance painted by the solid sculpture of what is usually a soft and flowing fabric.
Arsham recieved the support of Emmanuel Perrotin with whom he continues to collaborate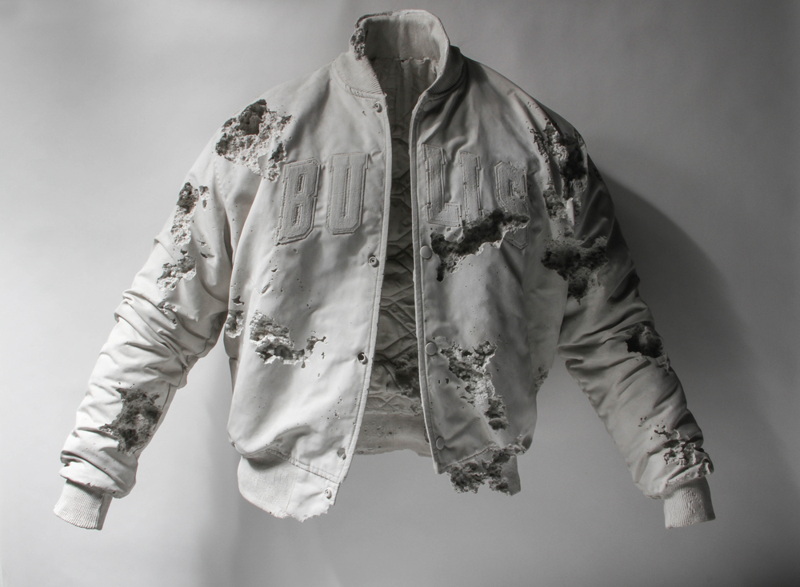 Color Blindness as a Catalyst
The trait that sets this quirky artist apart is his color blindness. He can see approximately twenty percent of what a person can normally distinguish. Reflecting this is his art, nearly always lacking color, monochromatic at the most. A recurring symbol is the moon and her black-and-white dance. "In space, there is a lot of black." – Arsham says. Looking at all of Arsham's works, a distinct preference for white and gray tones can be noticed. Is he trying to relate his condition through his work? What is certain is that Daniel perceives the world differently than we do, a thing every artist aspires to, even if he wasn't much aware of it in his early years. He considered his color-blindness a mere fact of life, a small nuisance, or not even a change at all, seeing as his parents never treated him very differently or put much emphasis on his condition. Even so, as an adult, he acknowledges the vast difference in perspectives of people, especially in the case of conditions such as these. He has experimented with correcting his vision through special optical lenses that refract light and allow colorblind people to see more differences between colors, inspiring him to use color for the first time in his 2016 solo exhibition at Galerie Perrotin in New York, titled Circa 2345. Using calcite crystal, a substance richly blue in color, Arsham cast today's sports items into intensely colored sculptures, including an explorable cavern made entirely of sports balls. Even so, the exhibition hints at the author's life without color, as no other colors are used but shades of blue and purple.
Inside the cavern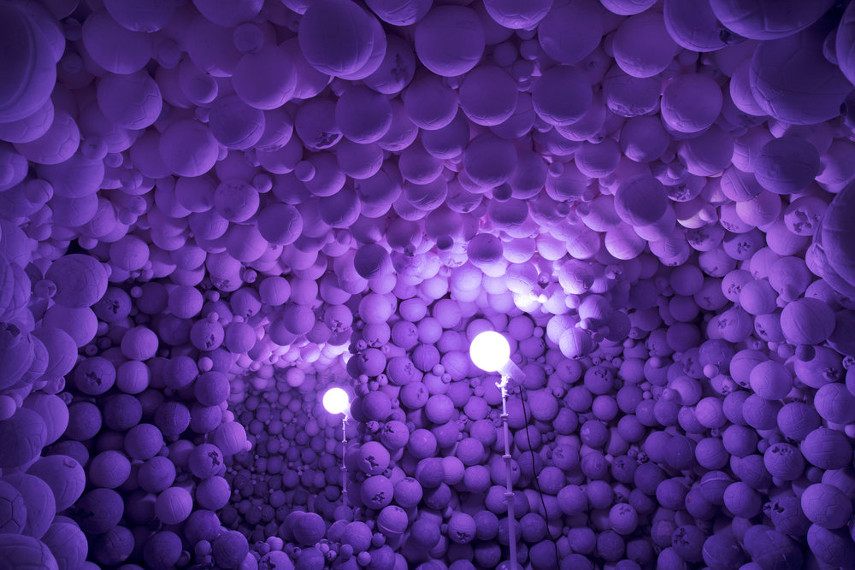 The Stars Love Him
Daniel got propelled into the world of jet-set when legendary American dance choreographer Merce Cunningham invited him to design the stage for the piece titled eyeSpace at the Miami Performing Arts Center, 2004. Cunningham had previously collaborated with the likes of Rauschenberg, Frank Stella and Andy Warhol, and Arsham was to be the youngest artist to collaborate with the choreographer. Even with no training or experience in stage design, he accepted the offer and went on to repeatedly design sets for Cunningham, including her last show before her death in 2009. With news of the collaboration reached other artists, they too began to seek out Daniel's arts and design. What makes Arsham particularly popular among high-profile celebrities is the monochrome palette he uses, attributed to his colorblindness, and the sense of disembodied futurism his works entail. That aesthetic resonates with luxury streetwear aficionados, like Pharell Williams. He met Arsham at a dinner in Miami hosted by Galerie Perrotin, and the two became friends because of a shared fascination with each other's art. Arsham has cast Williams's first instrument, a Casio MT-500 keyboard, in volcanic ash, crystal, and steel. "Daniel is the master of illusion and science," Mr. Williams said in an email. "The metaphors in his work read true to humans. It's not based upon languages. It's based upon human reaction and response to his work."[1] Arsham himself modestly puts what he does as "taking everyday things and playing with expectations".
In the search for the unknown within architecture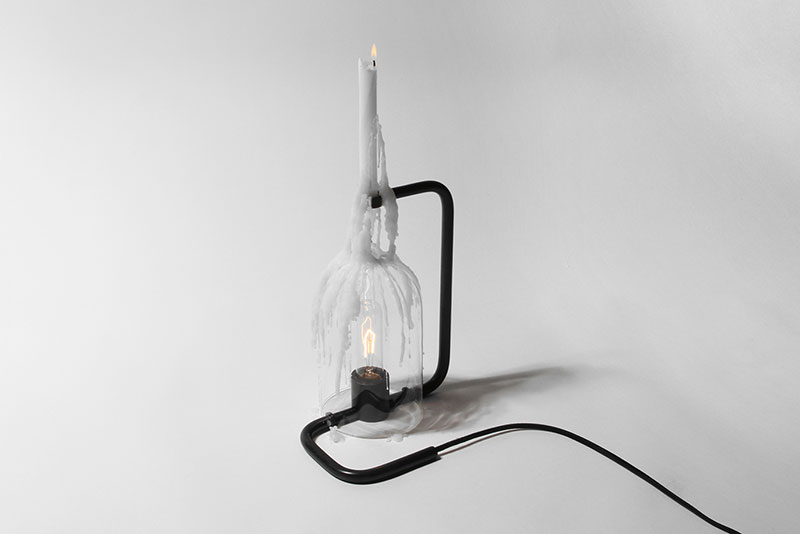 Snarkitecture, A Paradoxical Blend of Disciplines
Architecture is an ever-present subject throughout his work, an area Arsham likes to explore, bend the rules of and play with. Getting inspiration from everyday scenes, he makes architecture go places it is not supposed to go, confusing our expectations of space and form. Together with artist Alex Mustonen, Arsham established Snarkitecture – a collaboration and experimental practice creating works somewhere in-between art and architecture, trying to answer architecture's unasked questions and investigate the unknown, resulting in spectacular effects as existing materials, programs and structures are manipulated and reinterpreted. By transforming the everyday into the extraordinary, Snarkitecture offers memorable moments of interaction to their audience. Exploring the boundaries of disciplines, the studio designs permanent, architectural scale projects and functional objects with new and imaginative purposes. The name Snarkitecture is drawn from Lewis Carroll's The Hunting of The Snark, a poem describing an "impossible voyage of an improbable crew to find an inconceivable creature."[2]
In Daniel Arsham's work, sculpture, architecture and performance blend, creating the surreal. Nothing is what it seems. Through sculpture, drawing, and performance, Arsham challenges our perceptions of physical space, as walls melt or stretch like a piece of fabric in front of our very eyes. Fascinated by the relationship between modern architecture and the natural environment, he looks for inspiration to create the impossible.
Daniel Arsham is represented by the Galerie Perrotin in Paris, Hong Kong and New York, as well as Gregg Shienbaum Fine Art Miami and OHWOW from Los Angeles.
Daniel Arsham lives and works in New York.
References:
Julia Chaplin, Why Celebrities Are So Into the Artist Daniel Arsham, New York Times [Jan 21, 2015]
Featured image: Daniel Arsham - White Selenite Spanning Corner, 2018. Selenite, hydrostone. 22 1/6 × 15 × 8 in. 56.3 × 38.1 × 20.3 cm. This is a unique work. Photo courtesy Perrotin
All images copyright of the artist