A part of a young artistic wave that is trying to modernize the legacies of Expressionism and abstraction, Daniel Correa Mejía is a Colombian painter who is not even in his thirties yet but has already managed to establish a unique style of working. His paintings are direct and sincere, they seek answers in areas that are far away from figuration and systematic representation of things that surround us. He believes that art is a method of healing, a way of traversing through the mysterious and a highly personal experience - keeping that in mind, we find it appropriate to begin with a quote from Correa himself: despite everything you can learn from others, I think the work should come from within.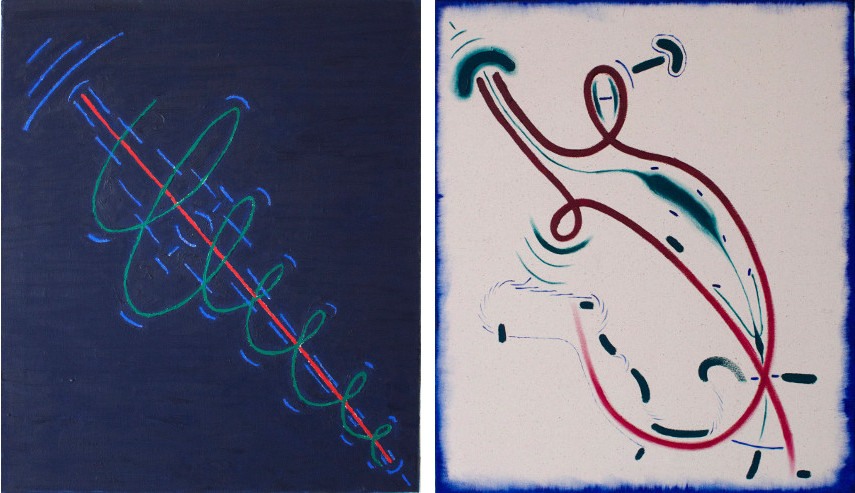 Early Life And Correa's Artistic Beginnings
The artist's full name is Daniel Correa Mejía and he was born in Medellin, Colombia, during the year of 1986. Correa had an interesting childhood as he was raised between the countries of Colombia, Brasil and Mexico, constantly on the move. That meant he was spending a lot of time on the road and a lot of time by himself. So, in order to somehow kill the boredom and isolation, Correa started to draw. Over time, it grew into a full-time hobby, as Correa would continually paint things from his imagination no matter where he was at the time. Even then he started showing some clues of his future art as much of his drawing was based on automatic hand movements. In 2003, Daniel became a part of a school exchange program through which the young artist ended up in Germany, halfway around the world from everything he knew before that year. It was in this European country that Correa decided to take his drawings to a next level. However, he did not study painting while he was in Germany - the classes had to wait for Daniel to return to Mexico. Here, in Mexico City, Correa took lessons for the next three years under the watchful eye of Bettina Garro. It was then that he developed his style and his art took a turn to full abstraction. Besides his teacher's guidance, Correa was also influenced by the works of abstract expressionism, the act of meditation and nature in general. As the artist himself elegantly put, there is inspiration all around us. Mejía also expressed deep admiration to the works of Kandinsky, van Gogh, Hesse, Casper Freidrich David and Miró. After he was done with Betina's teachings, Daniel learned more about art from the experiences of the famous Leiko Ikemura and Marcela Krecova.
Correa's painting always focused and relied on abstract compositions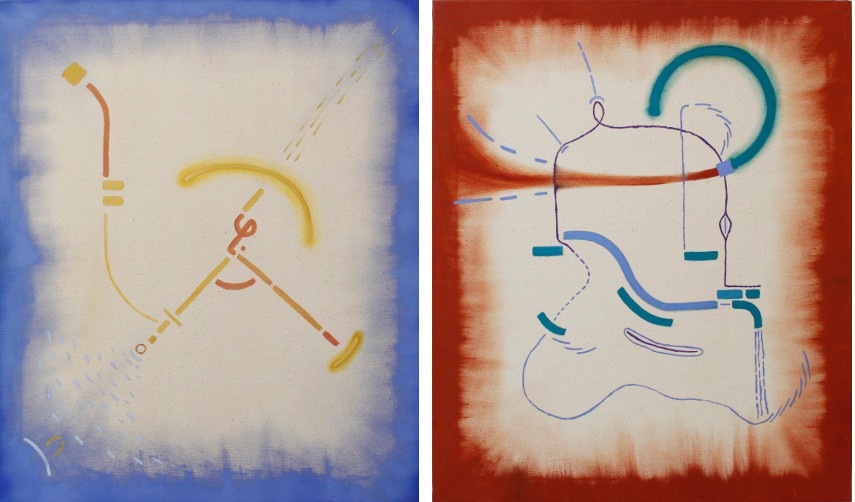 Analyzing Daniel's Work
Technically speaking, Daniel works strictly with oils, ink, acryl and pencil, never straying away from these materials. The reason why this artist never turns to the usage of other more complex techniques is that he deeply believes art must be unpretentious and basic in nature - pretty logical when you consider Daniel's aforementioned influences and the way they used to paint. The way his work is full of energy makes it seem as though there is a unique rhythmic dialogue happening between the painting and anyone that is viewing it. Whilst painting, Correa Mejía puts great emphasis on factors such as spontaneity and automatisation, which in return defines his art as something deeply spiritual. Since his art is very instinctive, it is logical that Daniel has both bad and good days spread around his calendar - sometimes he is able to paint tirelessly for hours upon hours, while some days are able to turn his artistic expression into a drawn out process of stagnation and constant rethinking of his own ideas. Correa's art is extremely abstract, so you won't find any kinds of recognizable shapes of forms inside his compositions. Therefore, his work is beyond words, it is impossible to verbally explain it - you are only able to view it and feel it on another level far away from anything tangible. Daniel prefers to describe his artwork as a reflection of nature, a transmit of life and its processes - such as birth, growth, proliferation, maturity and death.
Correa's art is abstract and spiritual, so you won't be finding any recognizable shapes or forms in his work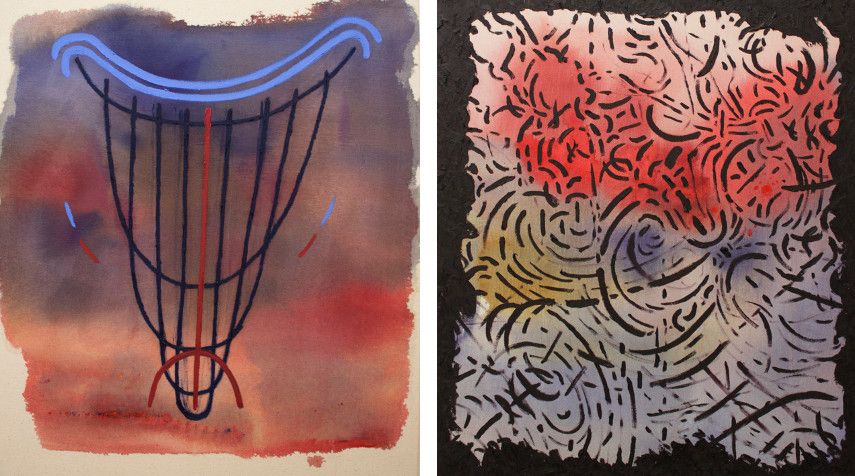 Incredible Works Of Spiritual Reflection
Ultimately, if we were to try and sum up the point of Correa's art in one short sentence, we would say that it tries to give the viewers an opportunity to see the importance of time and nature. Daniel has managed to create an indescribable universe far away from the spoken or written word, relying exclusively on the spiritual experience his paintings provide. Through his spontaneous and almost meditative work, Daniel Correa Mejía has shown us that he is an artist full of original ideas and potential, as well as that we should expect big things from him in the future.
Daniel Correa lives and works in Berlin, Germany.
Featured Image: Daniel Correa - Photo of the artist - Photo Courtesy Daniel Correa
All Images Photo Courtesy Daniel Correa