To those that care to look, the human society, in general, follows certain rulings and agenda of the few, whether because of material gain or simply because everyone else tries to do it. It could be said that there's a certain master-puppet relation that, whether willingly or unknowingly, most of us fall under. Exploring this issue through his murals and drawings, Daniel Muñoz, known to many as SAN, portrays characters that are an obvious representation of this category through narratives common of classical painting instilled with moral discourses of contemporary art. Having made several hundred interventions across Europe, Muñoz became one of the prominent artists of the contemporary art scene of Spain and wider.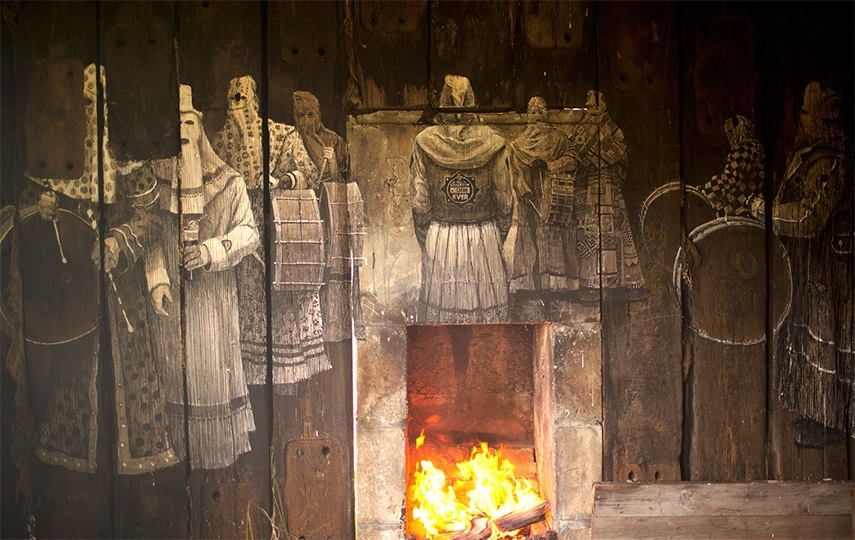 Academic Opening
Much like many other talented artists, Daniel Muñoz began his career being self-taught, painting the walls of his hometown during the 1990s. Born in Moraleja, Spain, in 1980, SAN sought to expand his knowledge and style after several years of autodidact practice, moving to Madrid and attending the Faculty of Fine Arts. Murals across not just Madrid but the country followed, enabling SAN to spread the message he was trying to convey to a wide audience without any socio-cultural discrimination. The width of knowledge that the faculty provided had him shift his practice towards drawing in addition to his street art, and over the years, it became a medium he prefers to use in his practice.
Daniel Muñoz began his career being self-taught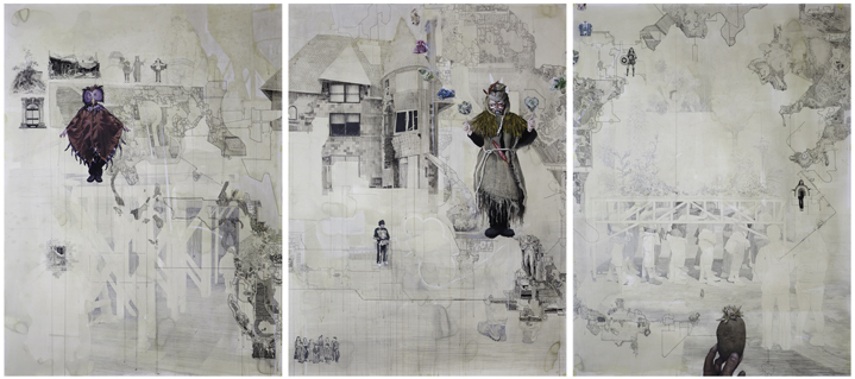 Street Art by San - Puppets and Masters
Whether through murals or drawings, Daniel Muñoz conveys a powerful message to the viewers. Making hundreds of depictions both on walls and paper, the artist explores the encompassing issues of society and does so in a peculiar way. Using symbols and codes, it's often easy to have different interpretations of any single piece, and even fall into confusion, regardless of the fact that the works depict mundane topics and everyday anecdotes. Investigating human behavior and various aspects of relationships within social groups, SAN averts attention to the dominance of the elected few and the struggle of those willing to serve. A recurring motif in his works is the mask, used to relate to the hiding of true intentions of those wearing it, feeding the mirage of material goals to the ones that are submitted, put under surveillance and instruction.
In his street art pieces, SAN averts attention to the dominance of the elected few and the struggle of those (un)willing to serve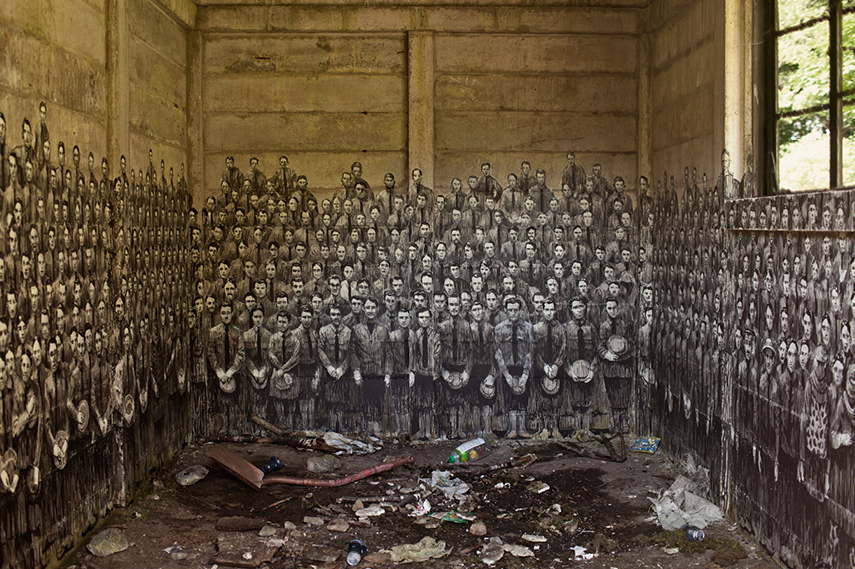 Spread the Word
With a truly strong message to carry across, the work of SAN entices on several different levels. With a lot of details and visual stimulation within each work, his pieces evoke a strong sense of tension within the hidden motives of his subjects, with an ominous feeling of surveillance enhanced by the realization that it derives from reality. It comes as no surprise that his work has been exhibited widely as well as published in numerous books and publications, making him one of the most prominent Spanish artists of the day whose street art pieces can be found all around the world including in Scotland, Spain, Puerto Rico, USA, Thailand, and Poland, among others.
SAN lives and works in Moraleja, Spain.
Featured image: Daniel Munoz aka SAN - Edge 1, Atlanta, USA, 2014
All photos courtesy of the artist