Daniel Weissbach is a German artist, working in various media and exploring concepts of time, momentum and eternity. He collaborated with the Modern Art Museum in Bremen on several projects. The artist is the recipient of 2014 Stiftung Kunstfonds award. Daniel Weissbach work is featured in Fondation Cartier collection, a contemporary art museum located in Paris, France. He has also been featured in many publications.
From his series Stellen (meaning "places" in German)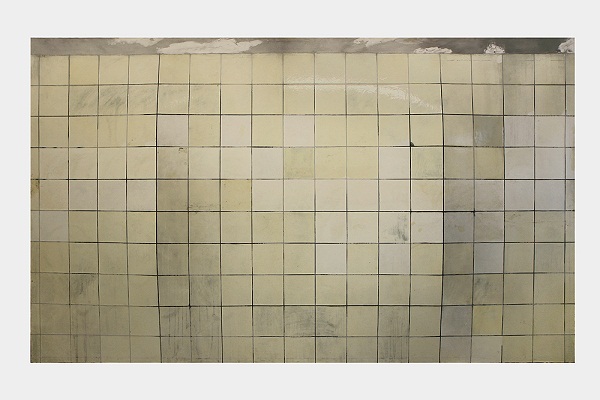 The artist attended the University of Potsdam in Germany, Animation department, and graduated in 2006. At the age of 12, Daniel decided that he wanted to be an artist. He started his artistic career in the world of street art, and later on, expanded into other disciplines. He works in diverse media, from canvas to video projects, from mixed-media to installations.
Weissbach's art focuses on notions of time, momentum and eternity. In Stellen, one of his series, the artist presents the things that escape our perception on a daily basis and invites the viewers to question their environment and have a closer look at its surroundings. Weissbach creates his works using objects which comprise our environment, but usually go unnoticed and gives them more significance.
Stellen are detach from their original context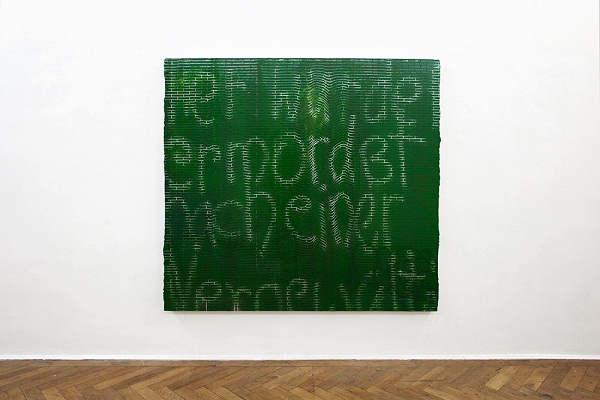 The artist exhibited his works in shows locally and internationally, in Tokyo, Japan; London, United Kingdom; Rotterdam, Netherlands; Vienna, Austria; Paris, France; Stockholm, Sweden; Bangalore, India; Warsaw, Poland and New York, United States.
Daniel Weissbach lives and works in Berlin, Germany.
Featured image: Daniel Weissbach - Stelle 37
All images copyright © the artist