Danilo Bucchi is an Italian contemporary artist who works in a wide range of media including painting, drawings, murals and sculptures. His most famous works are made up of black lines used to build up figures, stylised puppets, little houses and signs.
Bucchi was born in 1978 in Rome where he got a classical education – arts high school, Academy of Fine Arts and Master in Photography. During his academic studies Bucchi began to get noticed in unconventional spaces: from street mural painting to small shows in clubs and discos, to set designs.
Assolo by Danilo Bucchi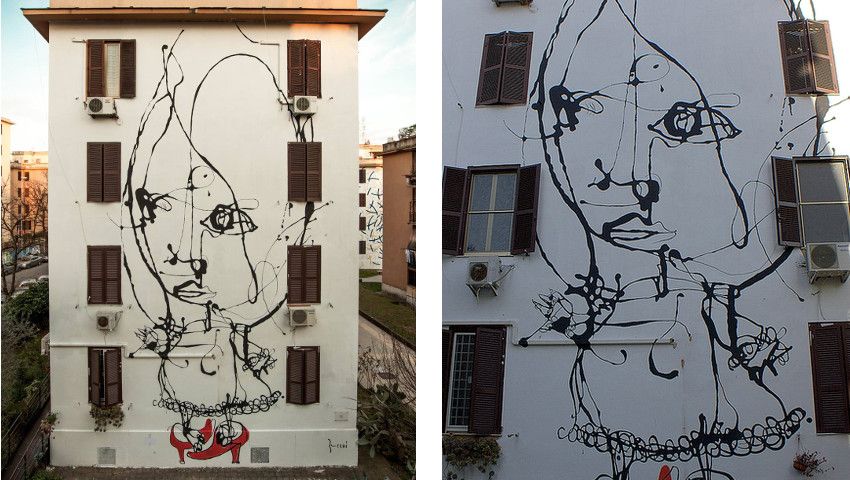 His art is based on the sign that over the years became the primary element of his analysis: a black stroke, single and continuous, sometimes light and sometimes thicker. His pieces are, actually, consist of a marked graphic, black lines that go to reconstruct the figures of his unconscious.
Art by Danilo Bucchi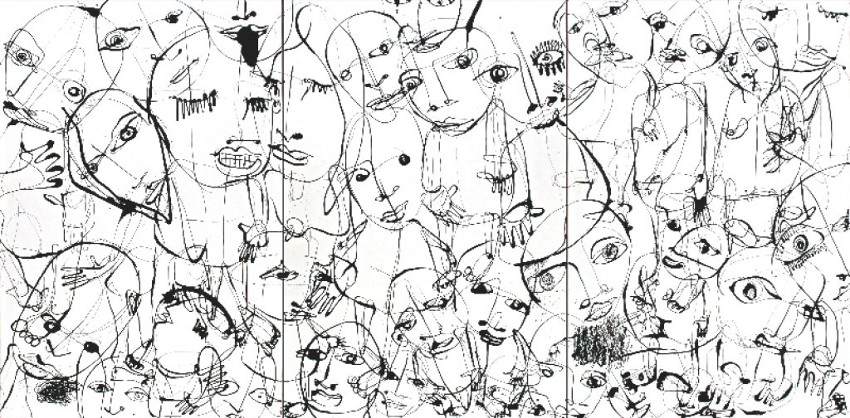 Danilo Bucchi's work has been included in many individual and collective shows throughout Italy and beyond. Some of his solo shows were held at Galleria Poggiali e Forconi, Firenze; Palazzo Collicola Arti Visive, Spoleto; Emmeotto Gallery, Roma; Sabiana Paoli Art Gallery, Singapore; Museo del Risorgimento, Bologna; and Tad Lab Gallery, Roma, among others.
He has participated in group exhibitions at Galleria Graziano Menolascina, Roma; Museo nazionale di Storia e di Archeologia, Constanza; Galleria Garage, Palermo; Museo d'Arte Contemporanea, Buenos Aires; and Varna City Art Gallery, Bulgaria, to name a few.
Monochrome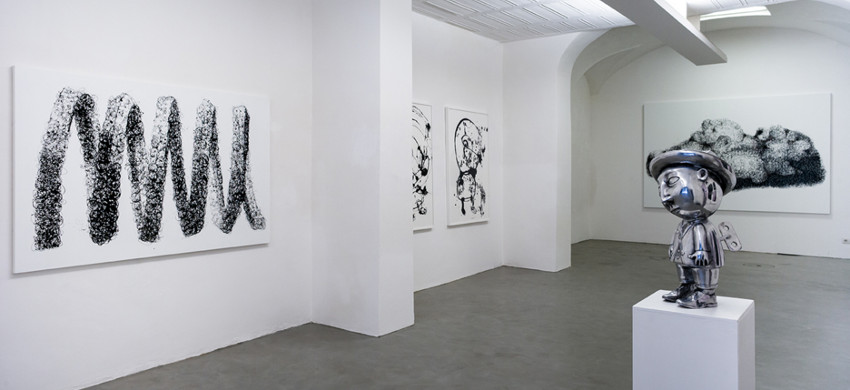 Danilo Bucchi is represented by 999Contemporary in Rome, Italy.
Images copyright © the artist