Darcilio Lima (Darcílio Paula Lima) was a Brazilian painter, designer and writer, born in 1944 in the coastal town of Cascavel in Ceara, a poor state in the Northeast of Brazil, and died at the age of 47. This mysterious figure is known as a visionary artist, outsider and one of the leading names in Brazilian Surrealism. His first art exhibit was held when he was only 10 years old, his friend was Salvador Dali, and he was a prominent figure in the 1960s underground art scene of Rio de Janeiro.
Darcilio Lima's Works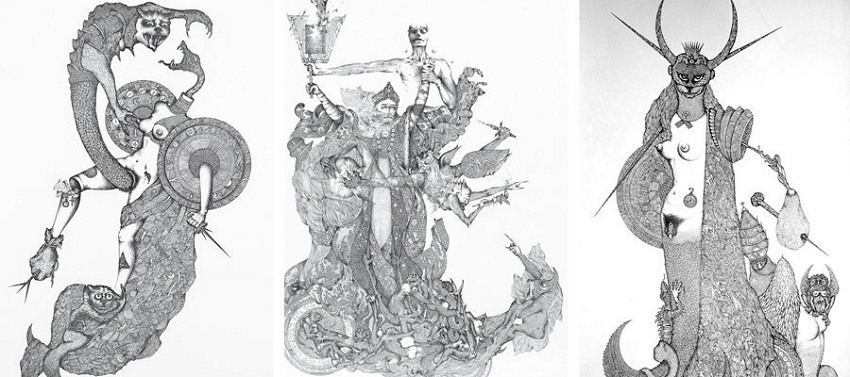 Darcilio Lima is a self-taught artist. In 1957 he moved from his hometown to Rio de Janeiro. He studied science fiction, mythology, religion, Sartre, astrology, philosophy and alchemy. He was a bohemian artist, experimenting with drugs and sexuality. In 1966 he suffered a mental breakdown and ended up in a center for mental health, called the Casa das Palmeires. There he met Ivan Serpa, the prominent artist from Brazil, who mentored him and fostered his talent. Lima was also an apprentice to Marcello Grassmann, who taught him engraving techniques. In 1972 the artist went to Europe upon doing illustrations for the magazine Bizarre, and stayed in France for three years. He befriended Salvador Dali, Moebius and Jodorowsky. Lima went back to Brazil in 1975, where he had a solo exhibition and showed 25 engravings. The exhibition was accompanied by the book Darcílio Lima: Diafragma, published by Etcetera Edições from Rio de Janeiro. The book included reproductions of the engravings. The edition was limited to 500 copies, and one of the copies was featured in the collection of the MoMA and the Getty Library. The book gained him a lot of international attention, however, after the book was published the artist just disappeared.
During his life, Lima exhibited his engravings and pen-and-ink drawings in solo exhibitions in Brazil and France, and participated in several group shows in Brazil. After his death, he had his work displayed in several exhibits and art fairs, such as Pulse New York Art Fair and The Metro Show in New York City. Most recently, his work was exhibited in Stephen Romano Gallery, New York.
Darcilio Lima's Works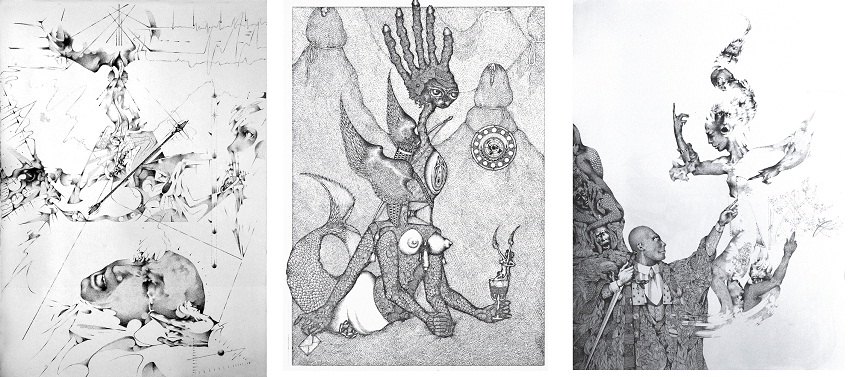 In 1967 the artist won the gold medal at the Contemporary Art Salon in Campinas. In the 1970s, his work was featured in Mostra da Gravura Brasileira, the Bienal de São Paulo and the Bienal Nacional.
He is represented by Stephen Romano Gallery in New York, United States.
Darcilio Lima fell on his head and died in 1991 in Cabo Frio, Brazil.
All images courtesy of Stephen Romano Gallery and the artist