Darkcloud (sometimes Darkclouds or Dark Cloud) is a pseudonym for an unknown painter, who is primarily known for his graffiti and street art. The artist began his academic training in 1998 at School of the Museum for Fine Arts (SMFA) in Boston, and graduated from it in 2000.
Blue Period Diptych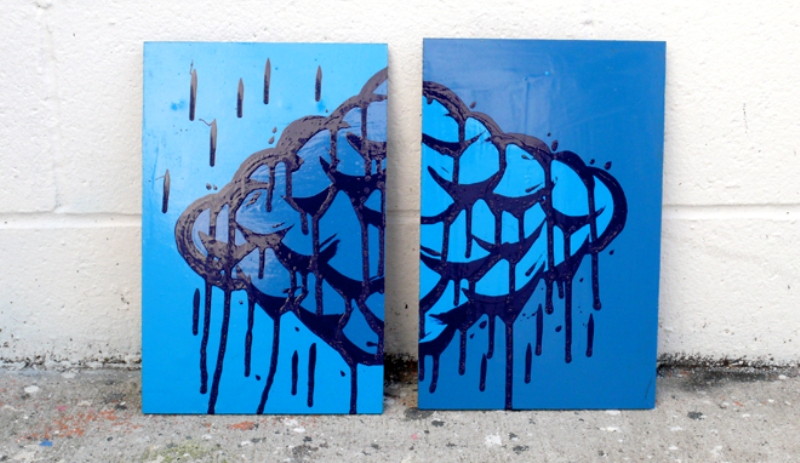 Darkcloud's unique images are easily recognizable, as each one has a characteristic cloud-like shape – the artist's trademark sign. Throughout his career, he has worked with many renowned street artists.
Darkcloud's Works from Street Language Exhibition at Woodward Gallery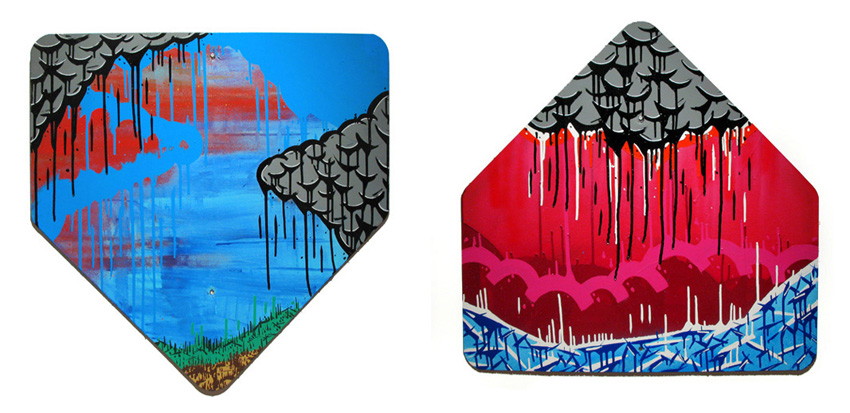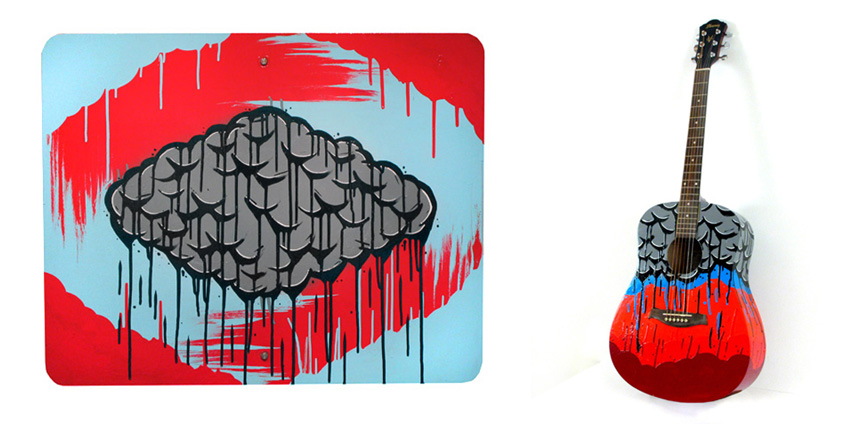 Darkcloud has also participated in numerous group shows, projects and one-man exhibitions. Some of his more notable participations included Paint it Now, a 2008 project organized by Thomas Buildmore and Scott Chasse, where many different artists painted the gallery walls. In 2010, Darkcloud was also a part of Stokenphobia, a group exhibition set up by Pandemic Gallery in Brooklyn, New York. His most notable duo exhibition Street language was done in collaboration with Matt Siren. The show was held at Woodward Gallery, New York, in 2008.
Street Language Exhibition at Woodward Gallery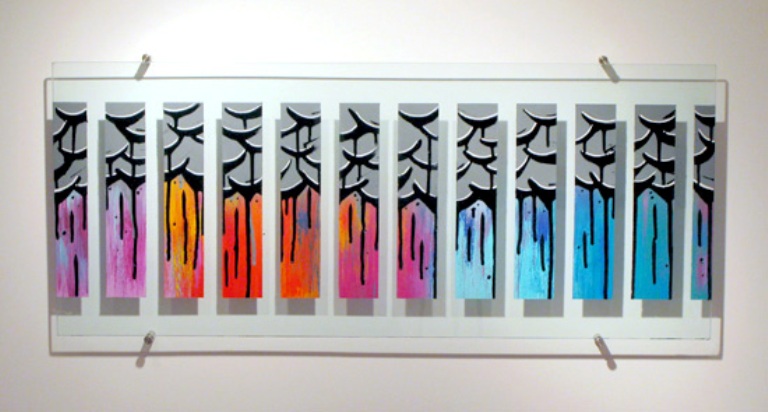 Darkcloud is represented by Woodward Gallery in New York.
All images copyright © the artist and Woodward Gallery