David Bailey, an eminent British photographer, is known for his tremendous influence in advertising and fashion industry. Working for more than half a century, Bailey has shot basically everyone - from the Queen of England to Australian aboriginals. Yet, the majority of his models are various icons of music, film, and art. Bailey was initially inspired by Henri Cartier-Bresson and he started his career in 1959 when he became a photographer for British Vogue. His style is known to be stripped-down and direct style and he is a mastermind of revealing the beauty of his models. The pictures I take are simple and direct and about the person I'm photographing and not about me. I spend more time talking to the person than I do taking pictures, says Bailey. [1]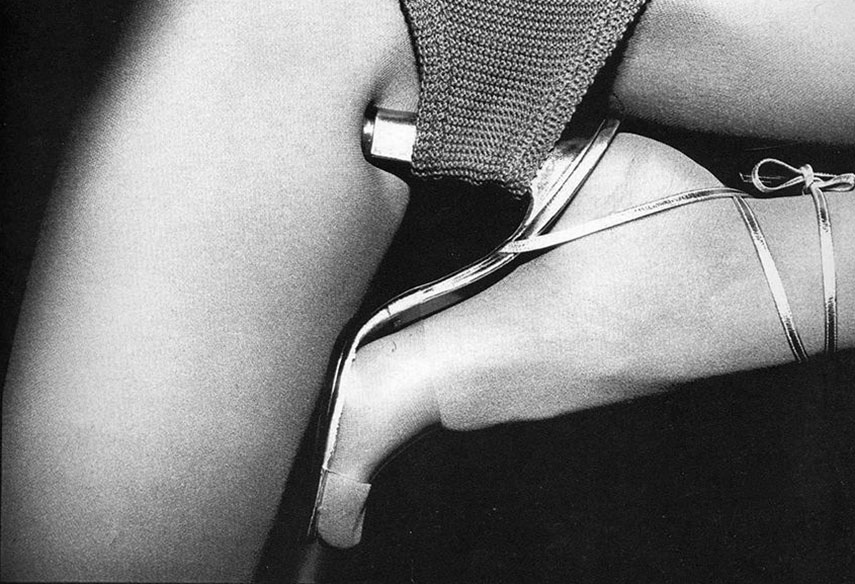 Early Life and Interest in Art
David Bailey was born in East London and from his early age, he lived in East Ham. As a child, he loved natural history, which later on led him into photography. Bailey childhood wasn't idyllic at all since he was suffering from dyslexia and he had many problems at school. In addition to dyslexia, he also suffers from the motor skill disorder called dyspraxia. Due to these issues, he left school when he was just fifteen years old and became a copy boy of the Yorkshire Post. He had many short-term jobs before he started serving the Royal Air Force in Singapore in 1957. Around the same time, he showed an increased interest in creative endeavors and he bought a Rolleiflex camera. After experimenting with this camera for a while, he realized he wanted to pursue a career in visual arts. Eventually, he bought a Canon rangefinder camera and became a second assistant to David Ollins in Charlotte Mews.
After experimenting with Rolleiflex, David Bailey realized he wanted to pursue a career in photography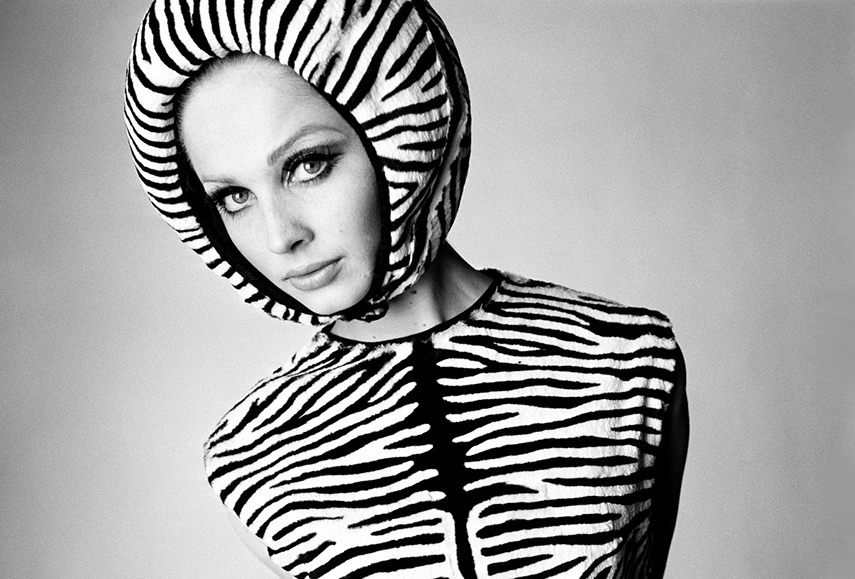 David Bailey as a Fashion Photographer for Vogue
In 1959, David Bailey became a photo assistant at the John French studio, before starting his career of a fashion photographer for Vogue magazine in 1960. In this period, he also did a lot of freelance work. Together with Terence Donovan and Brian Duffy, Bailey helped create and capture the very essence of London of the 1960s, which was a world of high fashion and celebrity chic, so called swinging 60s. Donovan, Bailey and Duffy made friends with actors, musicians and even royalty and they were the first official celebrity photographers. They were also nicknamed The Black Trinity by Norman Parkinson, a celebrated English portrait and fashion photographer.
The ascent of Bailey's career at Vogue was unbelievable. Within a few months, he was already shooting covers and at the peak of his career he shot almost 800 pages of Vogue editorial and fashion week in a year. However, Bailey wasn't shooting only fashion models at the time – one of his most iconic photos was the portrait of London gangsters Ronnie and Reggie Kray.[2] Bailey has developed a method of close-up portraiture, which was later released as his best-known series known as Box of Pin-Ups. The box was a unique commercial release and Bailey was one of the first photographers who sold a collection of prints in this way. He used to cut off the tops of his subjects heads and crop them more than most portrait photographers would have done at the time. This strategy gave an interesting impression that the pictures were larger than they are.
Bailey helped create and capture in a great way the very essence of London in the 1960s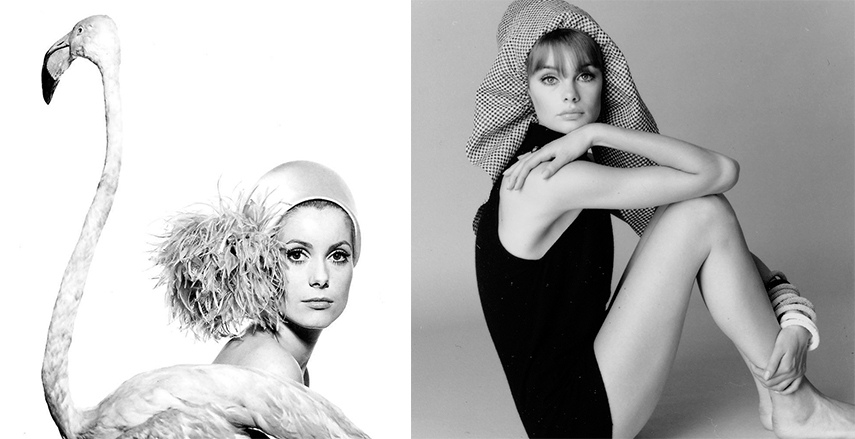 The Rolling Stones Pictures and Blowup
In 1966, Michelangelo Antonioni made a cult movie Blowup about the life, work and sexual perks of David Bailey. The photographer was played by David Hemmings, while Bailey himself was responsible for record album art and for music performers such as The Rolling Stones and Marianne Faithfull. The New York Times has proclaimed Blowup a fascinating picture, which has something real to say about the matter of personal involvement and emotional commitment in a jazzed-up, media-hooked-in world so cluttered with synthetic stimulations that natural feelings are overwhelmed. The film is also known for its explicit sexual content which was opposing the Production Code of major Hollywood studios at the time.
David Bailey was responsible for record album art for best music performers such as The Rolling Stones and Marianne Faithfull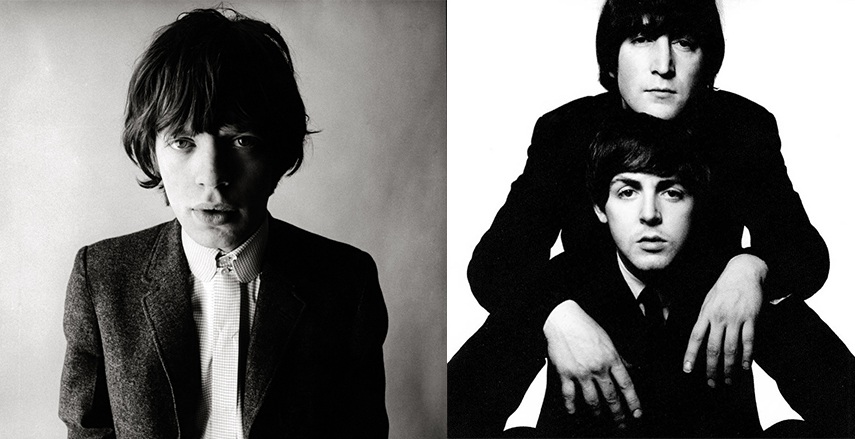 TV Documentaries and Capturing Celebrities
In the late 60s, Bailey has produced TV documentaries entitled Beaton, Warhol and Visconti. In addition to his regular work in fashion, Bailey was also creating album sleeve art for various rock and alternative musicians. One of his most famous pictures portrays the Rolling Stones including Brian Jones, who died in 1969. Bailey was hired in 1970 by Island Records to shoot photos of another musician, Cat Stevens, for his upcoming album Tea for the Tillerman. Stevens, also known as Yusuf Islam, claimed that he didn't want the photo of himself on the cover of the album, but he allowed Bailey to photograph him for the inner sleeve of the album. Two years later, in 1972, rock musician Alice Cooper was also photographed by Bailey for Vogue, in a nude shoot with a snake. Cooper was very content with Bailey's work and the following year he hired him to shoot a new photo series for the group's legendary album Billion Dollar Babies. This controversial shoot included a baby with eye makeup and allegedly one billion dollars in cash. Because of this, the shoot was done under armed guard. In 1976, Bailey started publishing Ritz Newspaper with David Litchfield, while in 1985 he was back to shooting celebrities at the Live Aid concert at Wembley Stadium. For the occasion, he met Freddie Mercury, the iconic frontman of Queen. The atmosphere was great. At one point, I got a tap on my shoulder and spun round. Suddenly there was a big tongue down my throat! It was Freddie Mercury, Bailey recalls[3]. Throughout the 90s, the photographer was still involved with TV dramas and documentaries. In 1992, he directed the BBC drama Who Dealt? with Juliet Stevenson, while in 1995 he directed the film called The Lady is a Tramp with his wife Catherine Bailey. In 1998, he directed another documentary with Ginger Television Production, entitled Models Close Up. On top of that, in 2012 the BBC made a film based on Bailey's photoshoot with Jean Shrimpton which took place in New York's East End in 1962, entitled We'll Take Manhattan.
In addition to his regular work for Vogue, Bailey was also shooting various celebrities and events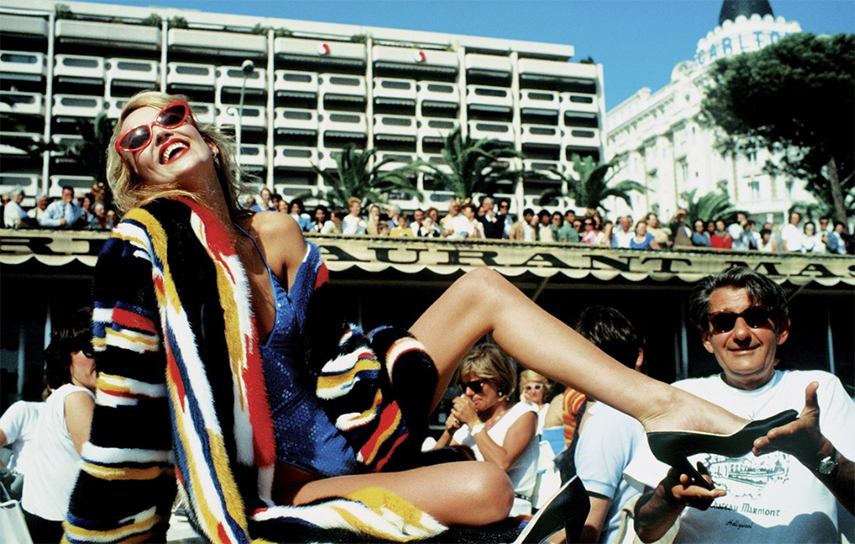 Awards and Best Fashion-Related Work
Bailey's list of awards and exhibition shows he took part in is impressive. He participated in famous Art Wars at the Saatchi Gallery curated by Ben Moore and he was awarded the CBE in 2001. He has been continuously working with most diverse celebrities and important people, such as the band Oasis, boxer Naseem Hamed and model Naomi Campbell. He also collaborated with prestigious brand Jaeger together with other glamor photographers who were also commissioned by Vogue during the 60s. His most legendary fashion shoot took place in New York – at the time, he was working with Jean Shrimpton who wore Jaeger and Susan Small clothing. The shoot was entitled Young Idea Goes West. Nowadays, more than 50 years after this shoot, Bailey has returned to Jaeger to work on their AW15 campaign, featuring tweed blazers and camel coats. When it comes to Bailey's most recent awards, in 2001 he was proclaimed the commander of the order of the British Empire, as a part of Queen's birthday honors, while in 2005 he was given a centenary medal and honorary fellowship by Royal Photographic Society. This year, in 2016, he was given the most important award - the lifetime achievement prize by International Center of Photography in New York City.
This year, in 2016, Bailey was given the most important award - the lifetime achievement prize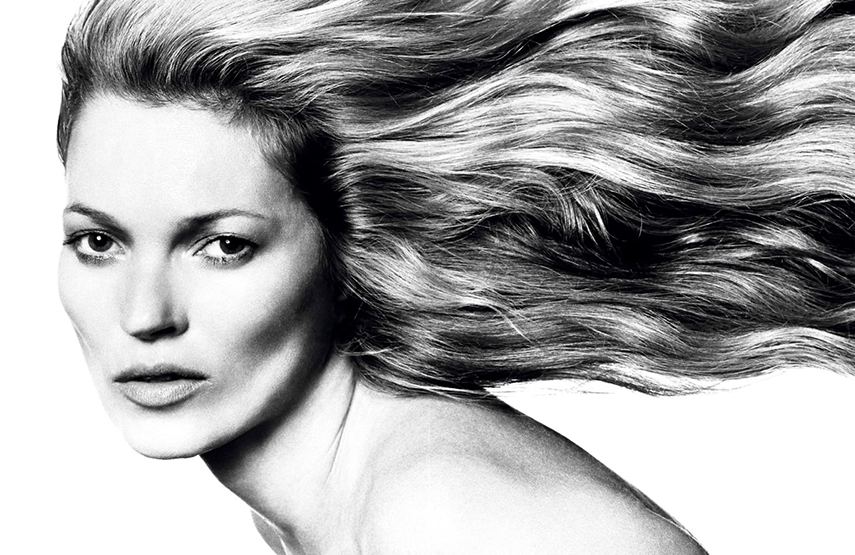 Portraiture Equalizing Everyone
David Bailey is considered one of the pioneers of contemporary portraiture and he is credited with taking some of the most iconic pictures in the last 50 years. He rose to fame thanks to his both black and white and color portraits known for their fresh and youthful punk appeal which equalized people who stood in front of his camera. Bailey's work has never failed to impress both critics and photo enthusiasts and his simple yet powerful images of celebrities such as The Rolling Stones, Damien Hirst, David Bowie for his Ziggy Stardust and Kate Moss have become a photo genre on their own and an important part of the 20th-century history.
David Bailey lives and works in London, UK.
Sources:
Pittman, Joanna (2009) Still Snapping at 71 , The Times [August 28, 2016]
Lampert, Nicole (2012) We'll Take Manhattan, DailyMail [August 28, 2016]
Bailey, David Bailey's East End, Steidl, 2014.
Featured image: David Bailey's Portrait - image via pentaxuser.com