David Bray is one of the most honest artists out there. His work is so genuine and bizarre it's easy to fall in love with it in an instant. His artwork is fueled by various sources - females, animals, childhood memories - whatever comes to his mind, Bray will put on paper without a second of hesitation. There really aren't any rules when it comes to David and his creative side. Well, there is one - Bray makes sure he is having fun with his art every step of the way. Inspired by such a wide range of things, David makes for an incredibly unpredictable artist who is a real breath of fresh air in a time when there are too many people trying to make their art look as someone else's work.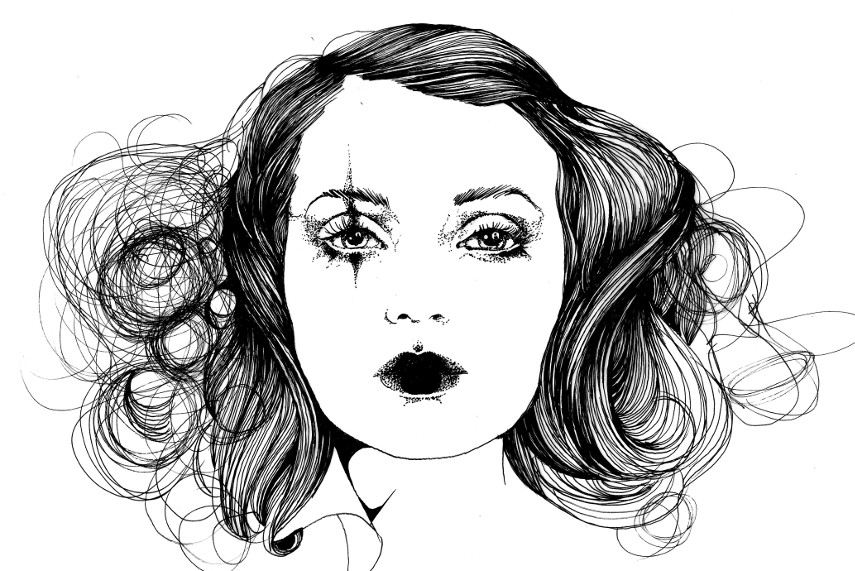 Who Is David?
For as long as he can remember, David was surrounded by art. His late father was employed at the Royal Academy of Arts in London, so naturally he brought his work home with him on regular basis. Growing up in this environment provided David with a childhood filled with creativity and imagination. Because of his father's profession, young Bray was sometimes allowed to wander the galleries of the Royal Academy before opening hours and remembers fondly the feeling of having all the art at his disposal. He used those moments to absorb as much art as was humanly possible. David even joked once during an interview when he said he use to lick all the Picassos and Monets of the Royal Academy since there were no cameras installed back in the day. So, when he wasn't licking national cultural treasures, David was back home drawing whatever popped to his mind. All of this provided an excellent basis for David to grow up into a unique artist. Besides his upbringing, other influences Bray acknowledged to are the famous pin-up girls, David Lynch, black magic. He also remembers the three drawings of Alfred Hitchcock's Birds that were taped to his room instead of posters - David was terrified of them, but also kinda in love as well. This love-hate relationship is visible on his artwork - made obvious by his motifs of drowning in oceans and breathlessness caused by passion.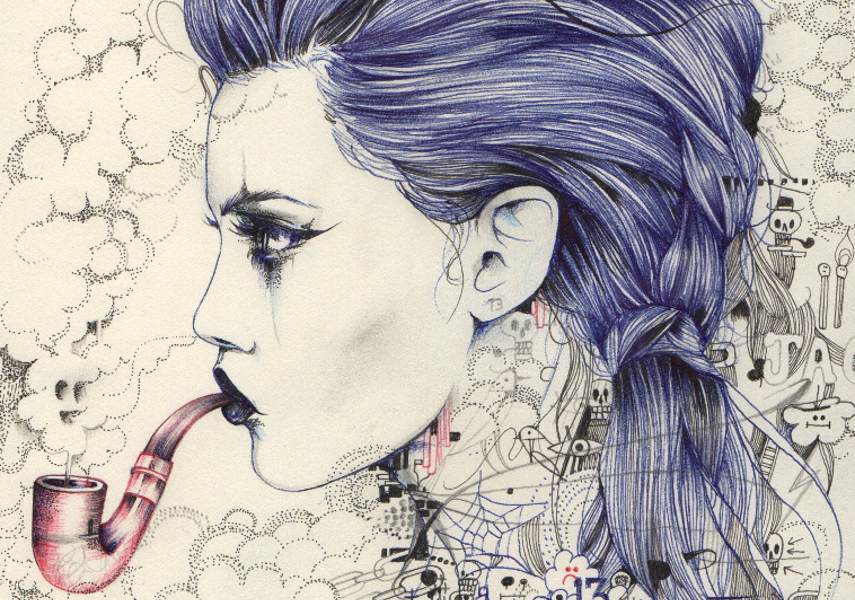 Deconstructing Bray's Artwork
Technically speaking, Bray's art is all about the line and the form. The shape of his figures is usually feminine in nature and the lines are all very fluent, seemingly all connected to one start. But at the heart, David's work is fueled by play. Somewhere deep inside he is still that young boy, wandering the galleries and having all the paintings and sculptures all for himself. That child inside him pops out whenever David picks up a pencil. But don't be fooled by that little fact - Bray's work often gets very erotic and fetishistic. Whatever comes naturally to him, David will use it to create something on the canvas. He mostly draws on paper with a pen/pencil, but recently he started testing himself with different mediums. He experimented with large-scale wood surfaces, ink and spray methods etc. This sudden turn towards new ways of painting can be associated with David's spirited personality - like a small child playing, he constantly needs to find new things in order to avoid getting bored. Same reason pushed Bray into making a few sporadic street pieces. Earlier in his life, David even got involved with Graphic Design but snubbed it after realizing just how little passion there is in computer and digital art - for him, computers simply take away the chances of those happy accidents common to painting. New mediums are new challenges and suits his restless soul. This can also lead to certain creative problems as David himself best explained: one day, I might wake up and want to draw a girl sitting on a hippo and then it becomes a challenge of whether or not I can draw a hippo. That may lead to me wanting to draw a lion standing on something and that will lead me onto the next drawing. So I will work on 4-5 drawings all at the same time and each drawing will influence the next one; it's like a chart going on in my head.
David's playful nature is obvious in his art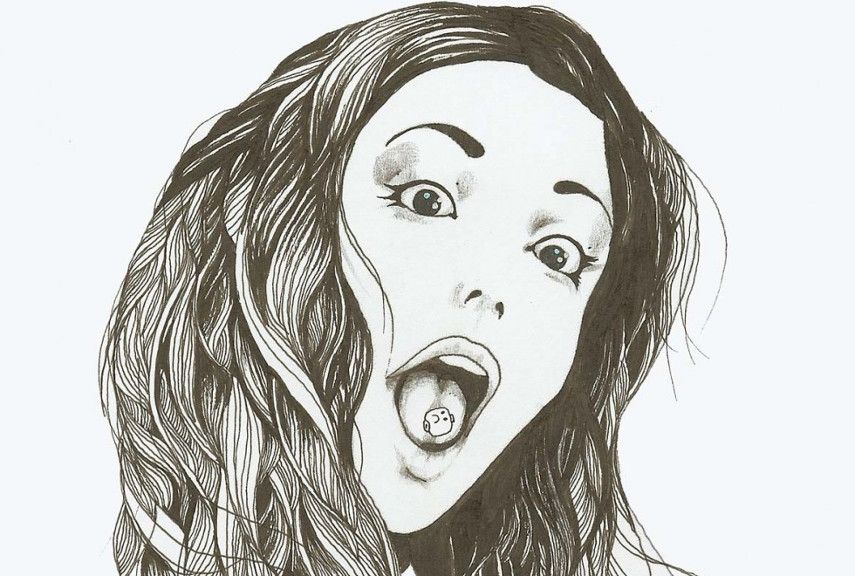 Stayin True To Himself
Having the advantage of always knowing his right calling provided David Bray with all the time in the world to shape his creative side. He became what he always wanted to be - an artist not bounded by any unnecessary limits some of his colleges have seen fit to shackle themselves to. He goes by the old saying of aspire to be yourself and does it so well it's simply charming. The best thing about him is the fact his art is actually capable of transporting it's playful nature onto audiences! Rarely we have an opportunity to view something that's able to entertain us in a way David can. Watch him, enjoy him, adore him.
The artist is represented by STEPHANIE CHEFAS PROJECTS in Portland, US.
David Bray lives and works in London (UK).
Featured Image: David Bray - Photo of the artist - Photo Credits Warwick
All Images Used For Illustrative Purposes Only.