David Emmanuel Noel is a British visual artist, illustrator and graphic designer originally from London and nowadays based in New York City. His favorite go-to medium is acrylic paint, although oils and mixed media can now be found in his body of work much more frequently than the case was earlier in Noel's career. David Emmanuel Noel describes his work as colorful, bright and vibrant. Beside creating his visual art, Noel also has a wealth of experience collaborating with musicians and various kinds of performing events, as well as with teaching others about art.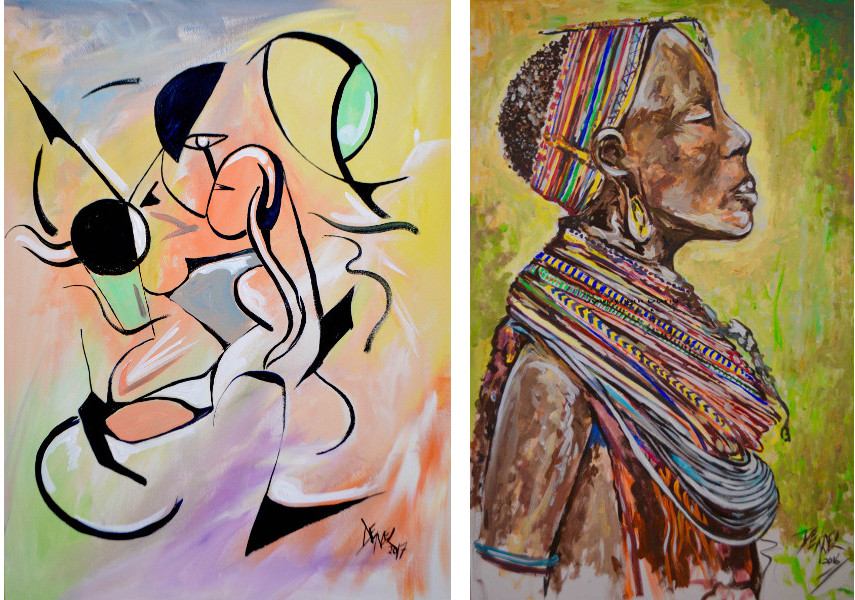 A Broad Body of Work
The way David Emmanuel Noel sees it, the purpose of his art is to capture and provoke thought and a sense of the world through characters, landscapes and abstracts of vibrant colors. He is also interested in some form of cultural representation, yet equally attracted by the subjective aspects of painting and the balance of color, scale, line and movement. It should be noted that David Emmanuel Noel is a Fellow of the Royal Society of Arts. He worked with architects and professional institutes such as the Royal Institute of British Architects, championing design quality and therapeutic benefits of art in public spaces. Noel was also a director of The Brixton Artists Collective in the early 1990s and he established Artsway Ltd, a promotion company for visual and performance artists in the United Kingdom. As for his inspirations, Noel stated the following: I find inspiration to be creative sometimes at the most unexpected and surprising times. I guess I'm most inspired by my peers and contemporary artists. I think we all have the power to inspire and encourage each other beyond our self-imposed limits to be both happy and creative!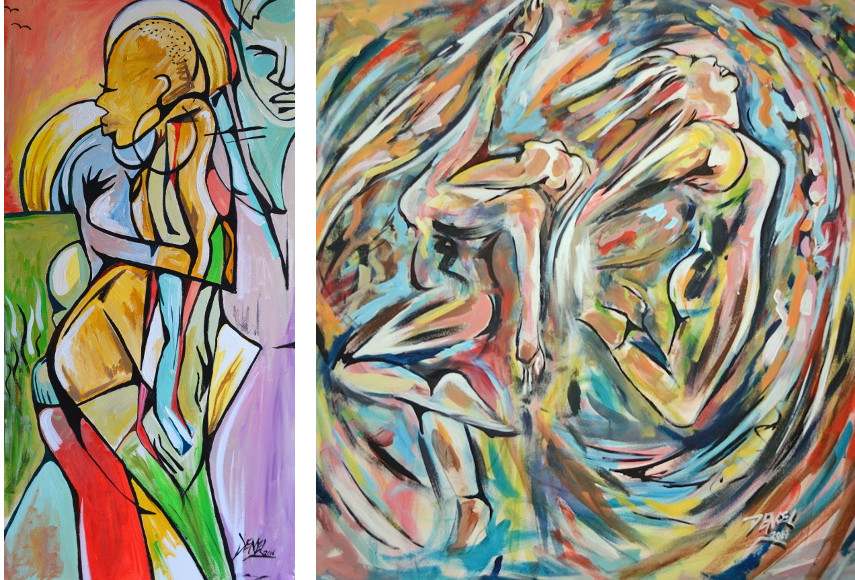 Further Successes of David Emmanuel Noel
So far in his career, Noel exhibited his art widely and participated in several high-profile art events, including the likes of The African and African-Caribbean Design Diaspora and the Culver City Peace Project Arts initiative. He was also a part of projects like New York's Groundswell Community Mural Project, the Royal Institute of British Architects, National Network for Art in Health, etc. However, despite the impressiveness of these achievements, creating visual art remains a highlight of David Emmanuel Noel's career - his paintings and illustrations are truly refreshing and they seem to exist in a world completely their own. Currently based in New York City, David Emmanuel Noel continues to exhibit his art, working with a variety of visual and performing artists including composer Darryl Yokley and RnB artist Lifford Shillingford.
The work of David Emmanuel Noel is all about the positives of life as it focuses on the therapeutic and overcoming abilities of art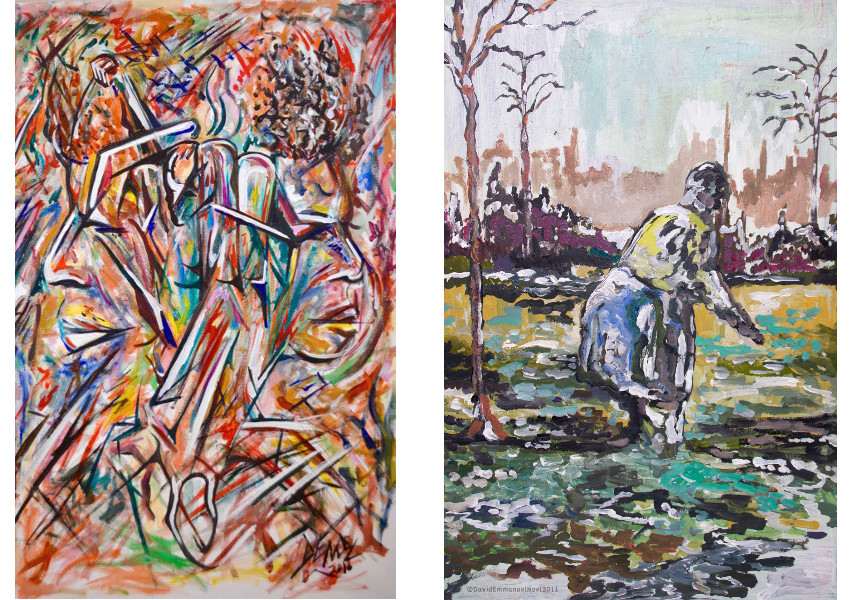 Artist's Statment
I'm inspired by life and the people in it! I find all art forms therapeutic as they offset the everyday challenges we all face and set the spirit in the right direction towards a balanced self. Art is a reflection of the world around us. This statement made by the artist himself offers us a valuable insight into how he views the world around him. It also allows us to realize what kind of a role David Emmanuel Noel wants his work to have, allowing us to get a tighter grasp of his entire body of work.
David Emmanuel Noel lives and works in New York City, the United States.
Featured image: David Emmanuel Noel - Photo of the artist - Image courtesy of David Emmanuel Noel
All images courtesy of the artist.