It is quite rare that a quest for finding beauty can produce such divided reactions. By choosing young, pre or after pubescence girls, David Hamilton has irrevocably placed his photography in a position in which it could be criticized and questioned. Soft focus gradually moved from model's beautiful faces to their arguably less attractive feminine attributes, all in pursuit of exploring the sexuality of young girls. The artist photographed children as well, and in questionable poses, adding oil to already existing fires of the controversy. Whether you are one of the criticizers or one of the admirers, you can't dispute that the Hamilton's work evokes a strong array of emotions and reactions in viewers, and photography is sometimes just about the reaction.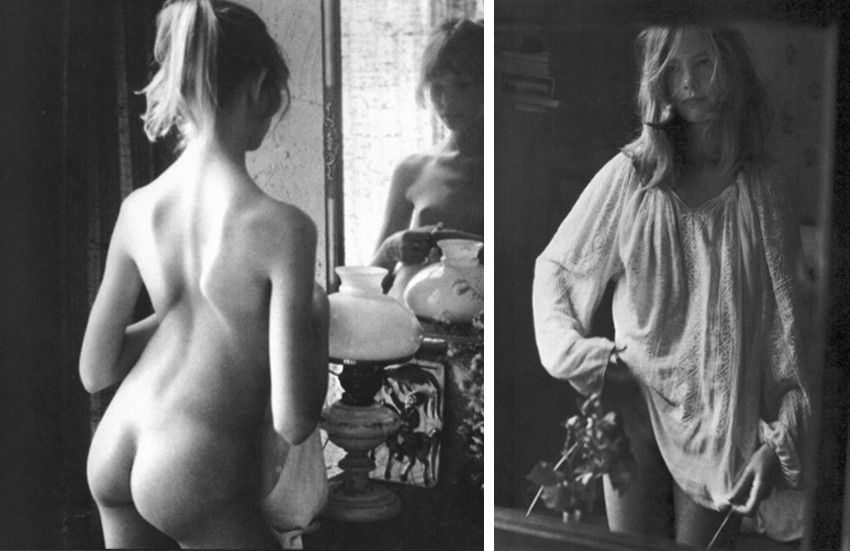 David Hamilton - Personal Life and Explorations of Sexuality
Hamilton's artistic skills began to emerge while he was working at an architect's office. He went to Paris when he was just 20 years old, and worked there for Peter Knapp of Elle. After gaining recognition, he was offered the position of art director by Queen Magazine in London. However, Hamilton quickly realized his love for Paris was too great, so he returned there. His dreamy, grainy style was becoming recognizable and it brought him success, as his photographs was in demand by popular magazines such as Photo, Twen, and Réalités. Hamilton showed the viewers something new, as he was focused on lesbianism and adolescence, among others. He also left the studio permanently and the neutrality of seamless paper was abandoned. His photographs were soft, without question, and that softness possessed almost the same effects as the work made by Guccione around the same time. By softening his photographs, Hamilton limited the saturation in his colored pieces, and gave his artworks a sense of the past times, like they were all memories. Everything in the images happened a long ago, and it serves not as an official record, but rather a distant memory preserved somewhere in the depths of the mind. The photographer was married to Mona Kristensen, who was a model in many of his early photobooks and made her screen debut in Bilitis. He was also married to Gertrude Hamilton, who co-designed his book The Age of Innocence, one of his best-known.[1]
Hamilton's photo books feature young girls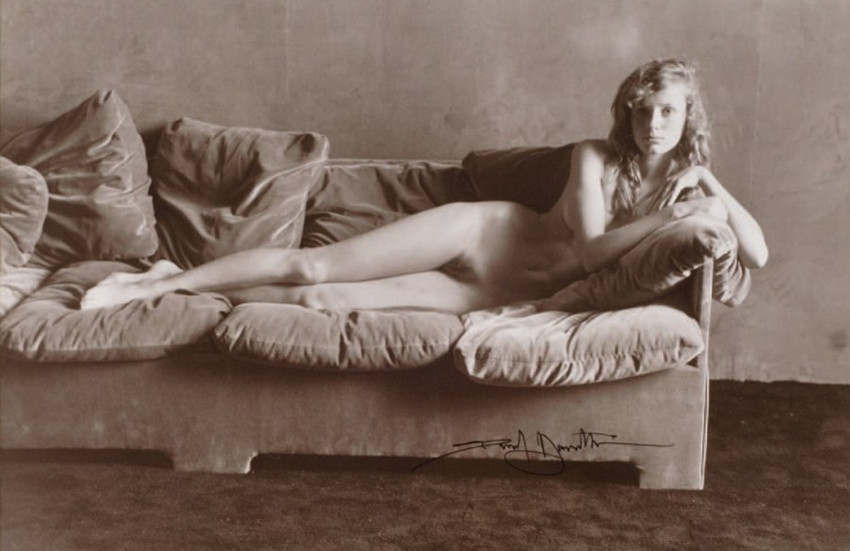 The Controversy - Art or (Child) Pornography?
When does erotica turn into porn feature? To even approach to debate, we must first differentiate the terms. Being innately limitless, art allows erotica to dwell within its reign, legitimizing the use of explicit imagery in a creative invention. So, erotic art is still art, meaning the visuals it portrays carry a certain meaning related to higher ideas. Erotica treats topics related to love in sensuous and voluptuous manner, relying on the richness of pictorial and literary language to paint the titillating picture. Sexual arousal can be the effect of observing an erotic piece of art, but it's not the only impression given to the viewer. Erotic art is both emotionally and intellectually challenging, frequently rendering crucial issues related to human sexuality, while the aesthetics is always important and refined.
On the other hand, pornography leaves very little to the imagination. It stimulates the brain in one way alone, not relying much on execution or artistic quality, but on the sheer depiction of the sexual act itself. The sexual act is pre-chosen by the consumer, knowing what to expect – blondes, Asians, African-Americans, frequently disregarding any sense of true style or aesthetics. Porn would be the kitschy side of erotica, the one that has crossed the boundary, entering into the unforgivable plane of shimmery, but short-lasting effects. Pornography is not concerned with crucial themes, it doesn't have social or emotional grounds, every attempt for diversity is there purely as a mask for the core want – the arousal and the quick fix. Porn, therefore, is only one possible answer to erotic fantasy, one of a zillion possibilities, one the viewer might not have imagined as such.
There's a clear difference between the two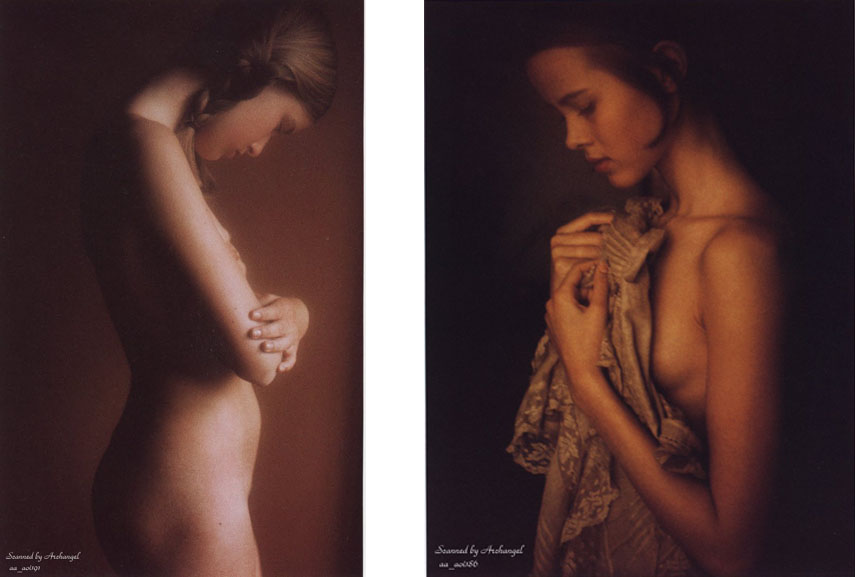 Related Artists
Hamilton's photographs are often categorized as the similar, if not the same as the one made by Jock Sturges and Sally Mann. All of their careers share a common ground – they all sparked controversy with their photography. His photographs were even a subject of a trial. Stanley Loam was caught with a collection of 19 000 pictures of children, including some of the Hamilton's work, and the court discussed if the pictures were indecent. They were labeled as indecent, and possessing some books made by these three authors was declared punishable by prison sentence. The decision was overruled in 2011, as the judge concluded that the right place for raising such concerns was the publishers, not the individual buyers of the books.
His photographs ended up in the courtroom and were labeled as indecent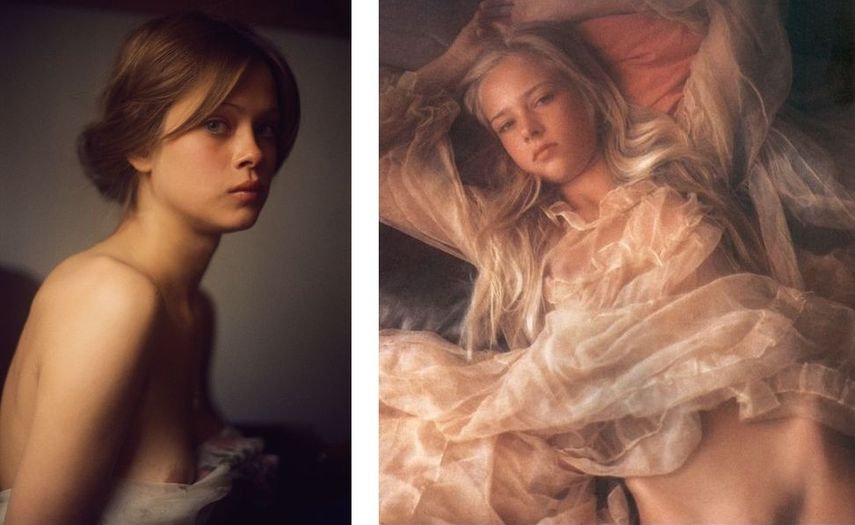 Death amid Allegations of Rape
On Friday, November 25th, 2016, David Hamilton was found unconscious at his flat in Paris and died shortly afterward.[2] Police reported that a bottle of medication was found nearby, and declared that the photographer had taken his own life.[3] Several days prior to his death, the allegations that he had sexually abused and raped a number of his models once again resurfaced. Flavie Flament, a radio and television journalist, had recently gone public, claiming Hamilton raped her three decades ago. These claims, made in her recently published book, were vigorously denied by both the photographer and her own mother, but three other women also came forward, though anonymously, claiming they were also abused sexually. The photographer responded to the claims by stating he has "done nothing improper", threatening to sue for defamation. Hamilton also pointed out he had never been found guilty of any charge, and that the time has passed in which any could be brought (charges must be brought within 20 years for rape and 10 years for sexual abuse, according to France's statute of limitations).
David Hamilton passed on November 26th, 2016, just days after several women accused him of sexual abuse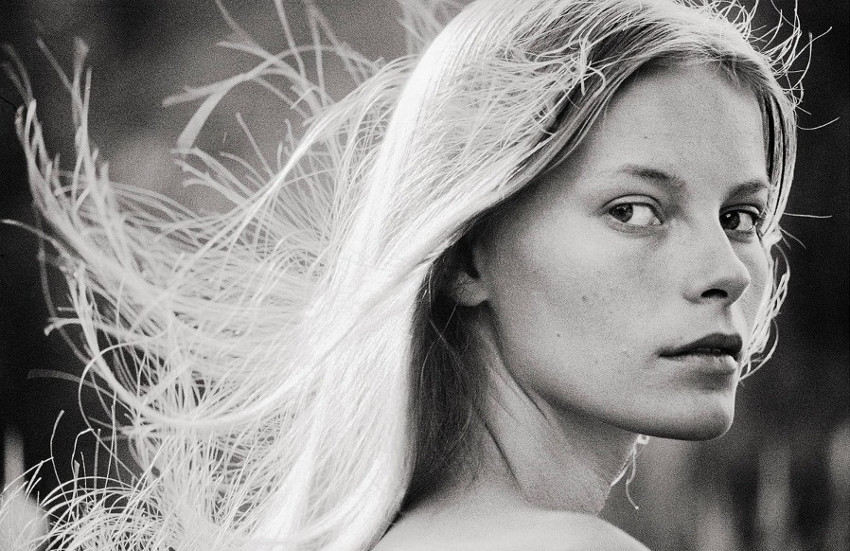 No One is Indifferent
The questions of pornography will always be present around this type of work. Whether you are on the side of the critique, labeling Hamilton's work as pornography, even child pornography – or you are on the side of the admirers, who claim the artist introduced new standards of beauty and allowed the viewers to see nude female figure in a different way than those provided by the magazines like Playboy. One thing is for certain, David Hamilton's work has left none indifferent.
David Hamilton lived and worked in Paris.
References:
Hamilton D., The Age of Innocence, Aurum Press (1992)
Anonymous., UK photographer David Hamilton dies at 83 amid rape scandal, BBC [February 20, 2017]
Willsher K., David Hamilton found dead amid allegations of historical rape, The Guardian [February 20, 2017]
All images copyright David Hamilton